The Strictly English Spanking Channel Vol 53 - strictlyenglishonline - SD/MP4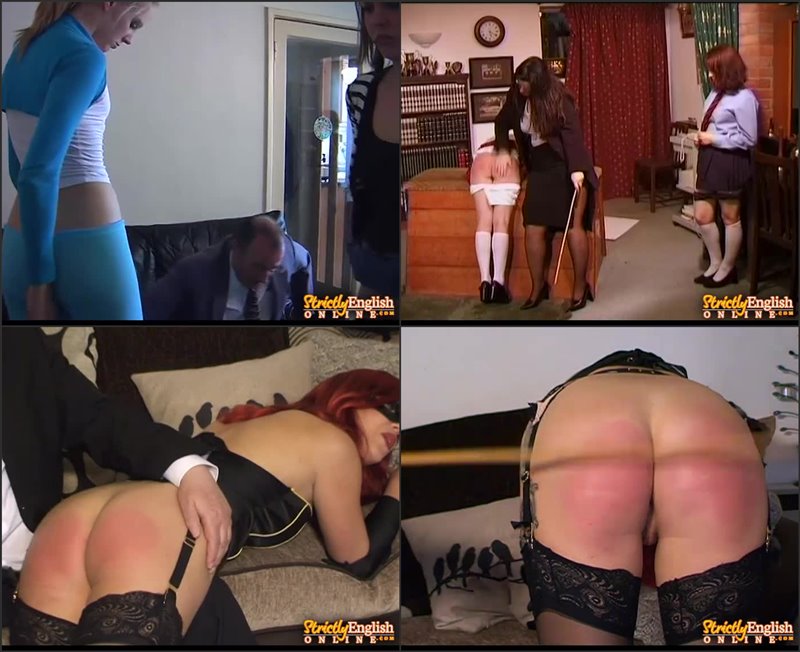 Model:
Aleesha, Amelia Jane Rutherford, Chloe, Red, Samatha Woodley
Position:
Implement:
Studio:
strictlyenglishonline
Format:
mp4 (zip)
Duration:
01:31:26
Resolution:
700x570
Size:
1,3 GB
Description:
Clip 1- 'Chloe Gets Wet' Part 3 Chloe is spanked naked except for her white socks and her white panties (taken down of course) in several positions. Her pert breasts jiggle nicely as she is spanked and they also come in for some attention from Steve when she stands up with her hands on her head. Clip 2 'Amelia Jane Rutherford, Access all Areas - This is so Embarrassing - Part 4' Both girls are spanked
OTK
for skiving off work. Two camera angles (beautiful bright red bottoms and fantastic face shots), in full. Clip 3- 'Behind the Curtains' Vol. 4 'Girls Just Want to be Spanked' Part 10. Sharon gets the slipper, the clothes brush and some stand up
hand
spanking on top of her well caned bottom. Clip 4 - Red Stripe classic 'She's Got No Right' Part 3 Now it's time for the
cane
. Miss Parker makes Samantha and Trudy take turns to bend over the vaulting horse for a series of severe canings. Clip 5 - 'Severe Punishment for Batgirl' - Part 1 Alfred is back to teach Batgirl the error of her ways and to film it for the commissioner to be satisfied that justice has prevailed. On this occasion, our intrepid heroine has caused collateral damage by using a 'batflash' explosive device to demolish a door. People could have been injured and so this is very much more serious than her previous offences and calls for a much more severe punishment, starting with a whole lot of spanking with
hand
,
hairbrush
, and
paddle
. Clip 6 - 'Oops I did it Again' Access All Areas edition - Part 4. Samantha Woodley gets a severe spanking followed by the
cane
.Clip 7 - Preview of 'The Strictly English Spanking Channel' Volume 54.