Best Of The Brits - Remastered - Vol 18 - strictlyenglishonline - SD/MP4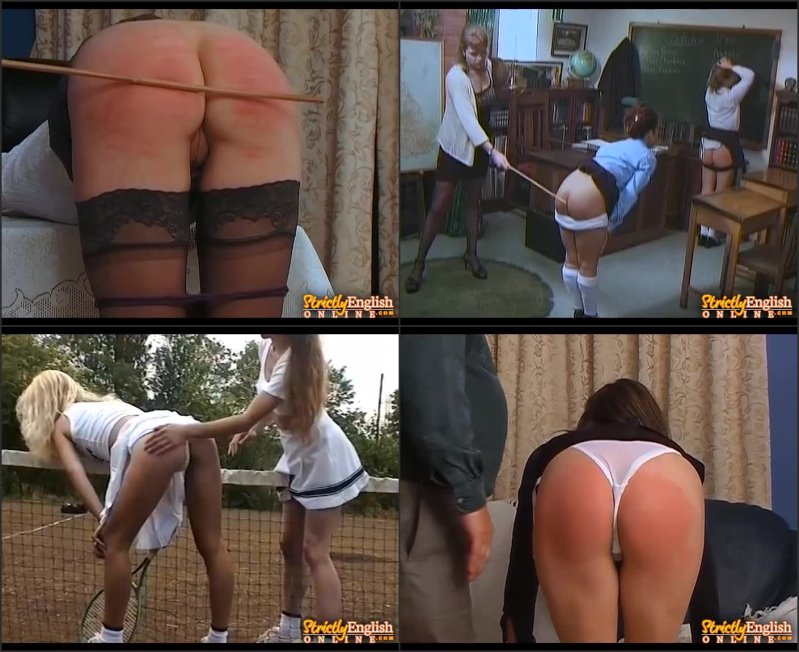 Model:
Catherine Corbett, Nikki Flynn, Sam Johnson, Leia Ann Woods, Tiffany Jones, Barbie Mel, Trixie, Lesley, Jackie, Mel Penny, Sarah
Position:
Implement:
Studio:
strictlyenglishonline
Format:
mp4 (zip)
Duration:
01:31:48
Resolution:
700x570
Size:
1,2 GB
Description:
This volume starts with the final chapter of Leia Ann Woods as spanked secretary Antonia, in which she endures a severe caning. Next is Part 2 of 'It's Not My Fault', featuring Trixie and Sarah as pupil and teacher who both fall foul of the headmaster. He makes them bend over the vaulting horse for the
paddle
with their knickers down, but not satisfied with that, he has them back over the horse for the two tailed lochgelly
tawse
. Meantime the noise of the punishment has attracted attention of two other girls who are then allowed to witness the punishment of their fellow pupil and, much to her embarrassment, their form mistress In the next chapter of 'An American Brat in London'. Brat Nicki Flynn gets another knickers down spanking from her English Uncle, Ernest Templeton, and when he notices she is wearing one of his shirts he makes her remove it and leaves her without any clothes to wear, a very effective method of grounding her so that she cannot go out. Next is episode 2 of the Red Stripe Trilogy 'Just Another Day at St, Stripes Volume 1' and Miss Robinson now canes Nicole and Emily. Then we revert to the 3rd volume pf Strictly English Tiffany Jones Trilogy 'Little Red Apples' part 1 in which Barbie Mel is the loser in a game of tennis with Tiffany and pays the penalty of a spanking both on and off the tennis court. This is followed by Part 1 of 'Cross Country' in which two 6th formers are caught having a relaxing smoke in the sunshine when they are supposed to be doing a cross country run. Mr Johnson makes them report to his study where they are first put through some PT exercises and then Sam is placed
OTK
for a bare bottom spanking while Maria looks on knowing she is next Finally is Part 1 of 'A Strictly Private Investigation'. Stephanie is investigated for a car insurance fraud and offered the option of corporal punishment to avoid prosecution. Her ordeal begins with the strap on her hands just for being late and then the first of many punishments on her bottom, a good
OTK
spanking, after which she is made to hoover the room with her spanked bottom on display.