Spanked & Belted Bare Buns - captivechrissymarie - Full HD/MP4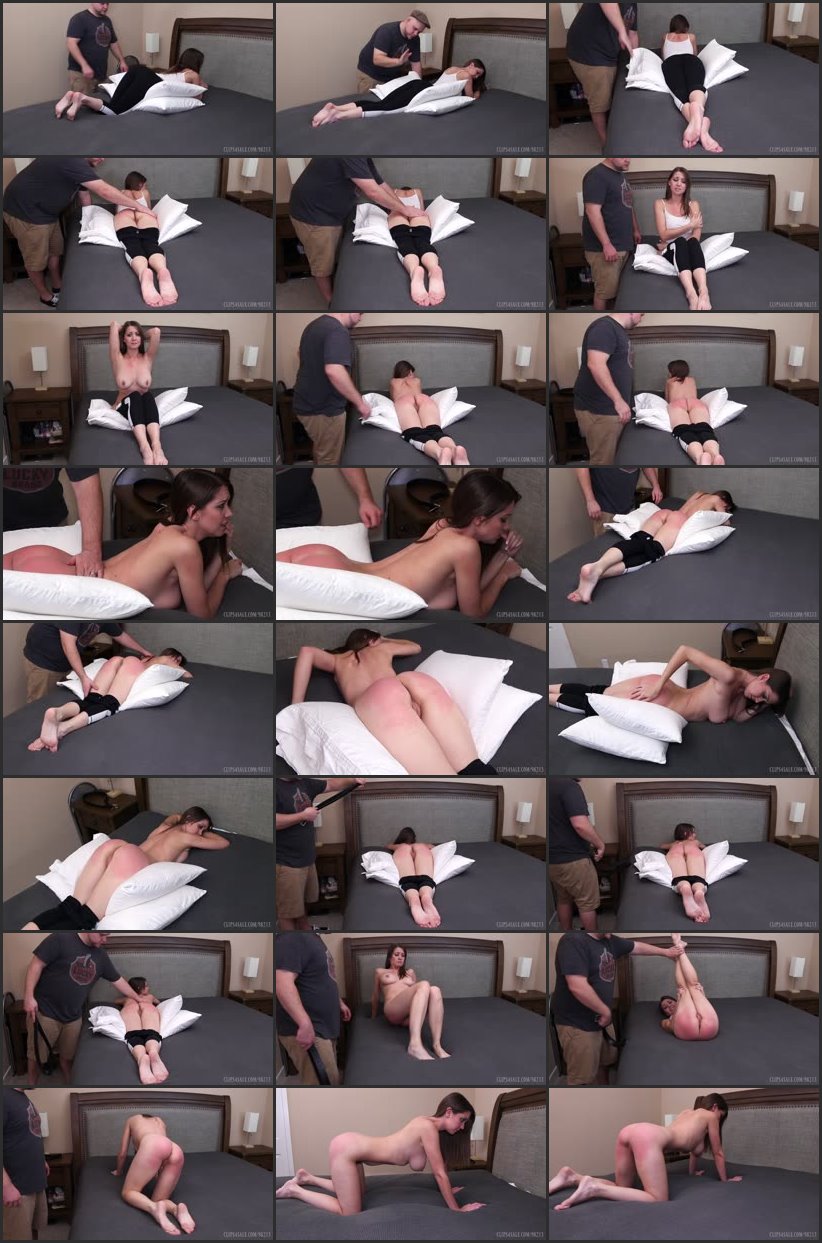 Model:
Chrissy Marie
Position:
Implement:
Studio:
captivechrissymarie
Format:
mp4 (zip)
Duration:
00:14:10
Resolution:
1920x1080
Size:
783,6 MB
Description:
Chrissy has been a naughty housewife and now she is going to receive a punishment to set her straight! She was didn't finish all of her housework before her husband came home because she was being lazy and ran out of time. She knows he doesn't like a dirty house and was so worried he would find something that she didn't clean that her obvious nervousness gave her away! As soon as he asked her what she did she broke down and confessed even though she knew what would come next, and now she waits in anticipation of her spanking.
He begins and she hopes she will get only a spanking over her yoga pants for her mistake, but of course that wouldn't be enough to be certain she learned her lesson! He yanks her yoga pants down and starts wailing on her bare buns firmly with his
hand
as she she tries not to squirm too much so he doesn't make it worse! When he makes her count her spankings out loud you can hear the agony in her voice on impact. Then he orders her to site up and he goes to remove her top as she begs him not to as it is embarrassing to her. Too bad that is his favorite reason to do it! He pulls it off exposing her breasts, then he has get back into position and continues spanking her hard until she is on the verge of tears! At this point he gives her a short break to rub and soothe her burning red buns, but before long it's time to continue. He grabs his
belt
and gives her 20 loud whacks on the behind as he her to count through her suffering. She reaches 20 and thinks she is finally done. He knows that she thinks she is done, but that just makes him want to give her 10 more for good measure! He has her roll over and assume the diaper position while her whips her ass, thighs and pussy hard with the
belt
as she cries out in pain! Once finished he has her get
on all fours
with her legs spread, where he will leave her for an hour of further humiliation while she thinks about what she did!