In Big Trouble - Universal Spanking and Punishments - Full HD/MP4
Exclusive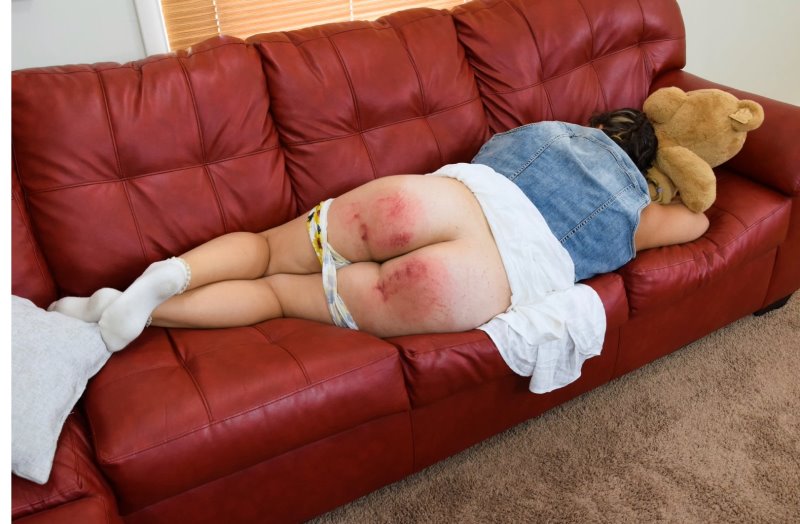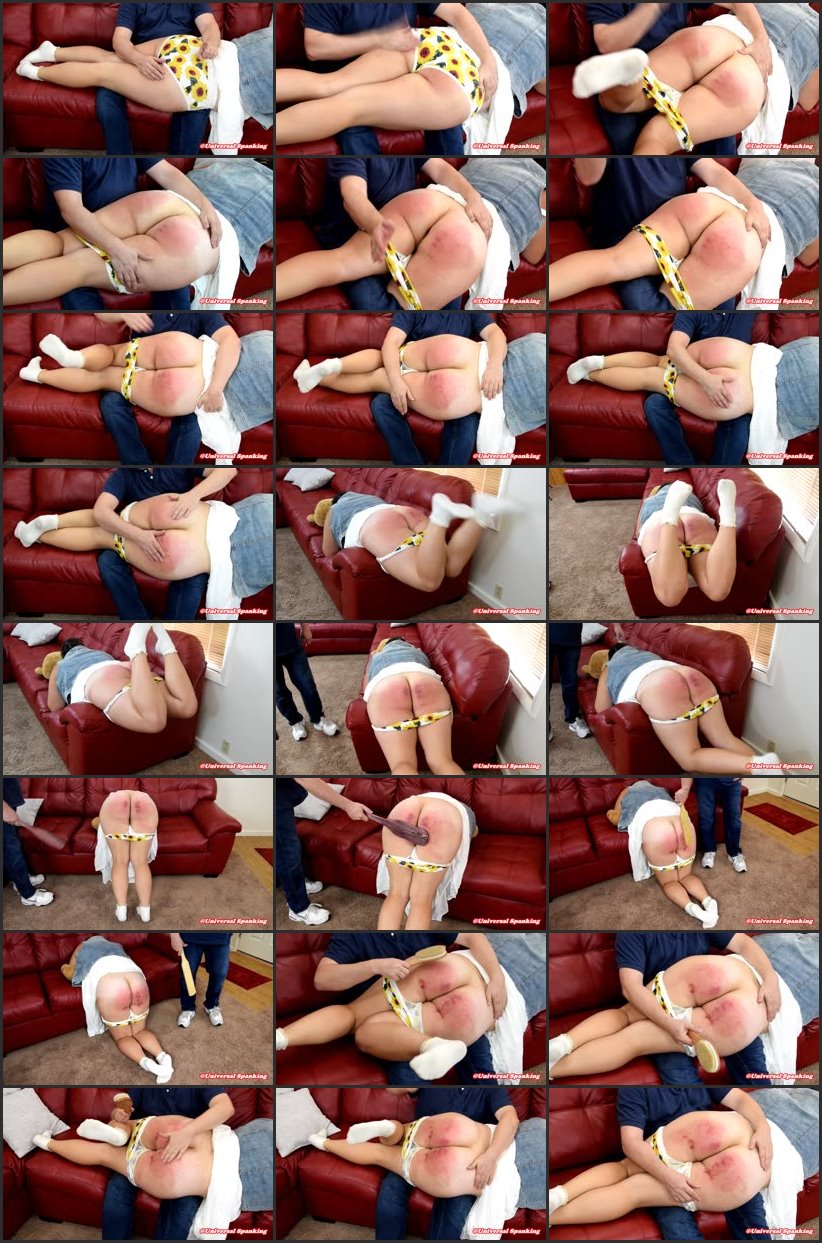 Model:
Katie Cayden
Position:
Implement:
Studio:
Universal Spanking and Punishments
Format:
mp4
Duration:
00:21:54
Resolution:
1920x1080
Size:
2,4 GB
Description:
Katie Cayden is known for being a sassy girl with a round bottom that needs a hard spanking from time to time. She'd been spanked at school often, though she hadn't been getting the much needed corporal punishment that she really needed at home as of recent. Well, that was about to change as Katie recently made one too many mistakes and her step-dad decided that enough was enough, it was time to give the naughty girl a spanking that would blister her little bottom!
Katie was taken
over the knee
and immediately her skirt was pulled up for hard smacks from her step-dad's
hand
! He wasn't going to be putting up with her nonsense any longer. He soon pulled her panties down and furiously delivered some much needed discipline to the girl! Katie's bottom was throbbing, it was already swollen and sore, and the worst was yet to come. She was instructed to lay over the arm of the couch for a
belt
whipping, and her step-daddy's
belt
was thick and unforgiving. The pain from that strapping caused Katie to cry and it was about time that she shed some tears, her behavior had been shameful and she needed to feel a true sense of remorse.
Once the
belt
whipping was finished, Katie was
bent over
the couch for swats with two wooden paddles! The first paddling hurt so much that she dropped to her knees, but her step-dad wasn't finished, he wanted to make certain that Katie would abide by the rules of the home. The second
paddle
had holes and stung just as much as the first, but it would be a
hairbrush
spanking
over the knee
that really grabbed the attention of the girl. That brush caused Katie a level of discomfort that she hadn't felt in a long time, she then remembered how strict her step-dad could be! Finally, she couldn't hold her emotions in any longer and she lashed out at her step-dad, he was shocked that Katie would even think about behaving in such a manner at that point. The man put the brush down and informed Katie that the spanking was over, though she would be getting a second bare bottom blistering the following day, over the punishment bench!