Roomate Compilation - punishedbrats - Full HD/MP4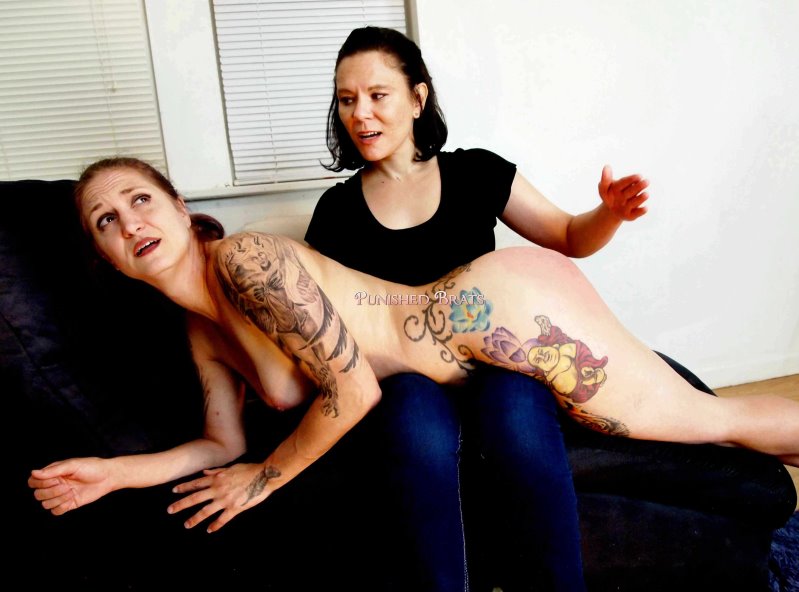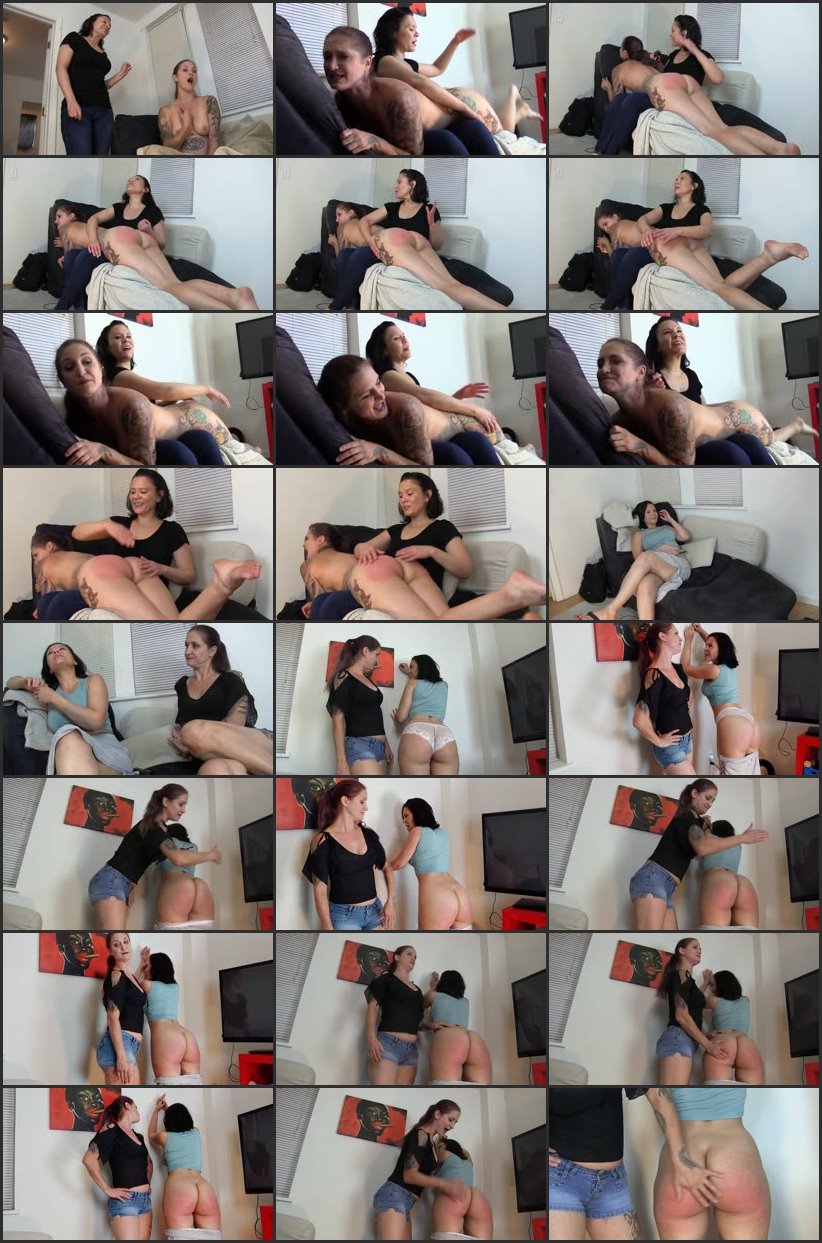 Model:
Sofa Sex, Audrey, Autumn Bodell
Position:
Implement:
Studio:
punishedbrats
Format:
mp4 (zip)
Duration:
00:24:48
Resolution:
1920x1080
Size:
3,2 GB
Description:
The complet movie of the Roomate Series! Available for download as one large file!
Sofa Sex
Audrey arrived home to find her roommate naked and with a gentleman heading for the door. Autumn explained that her friend was going out to get more lube. Audrey noted that her roomy was going to be disappointed as she had chased the gentleman in question and instructed him not to come back. Autumn asked why she would have done such a thing? "Because you were have sex in the living room and getting your juices all over the furniture", Audrey replied. When Autumn persisted in not understanding Audrey's issue the naked woman was picked up by her ponytail and taken over her roommates lap for a spanking.
After Audrey had finished spanking her naked roommate Autumn was required to stand facing the wall, her red bottom on display.
What Did you do?
Audrey was
sitting
quietly at home when in walked her roommate who angrily inquired 'What Did You Do?". At first Audrey tired to feign ignorance, but it was clear that Autumn was aware of her sexual adventure that day, with the young gentleman she had chased from the apartment and then spanked Autumn for having sex in the living room. Now Autumn wanted her vengeance and Audrey was required to stand with her hands placed on the wall. He pants were lowered and Autumn spanked Audrey bottom over her lovely lacey panties. When Audrey gave Autumn sass about her activity that afternoon, much to her horror, Audrey's panties were lowered and her spanking continued on her bare bottom.
As Autumn spanked Audrey's bare bottom she reminded her that the gentleman she had sex with that day was her fuck friend first and at least she had the good grace to invite her participation when she walked in on them. Once she completed spanking her roommate she made Audrey stand with her red bottom on display much as Audrey had required of her after Autumn's most recent spanking