Spanked Cheer Leaders - punishedbrats - Full HD/MP4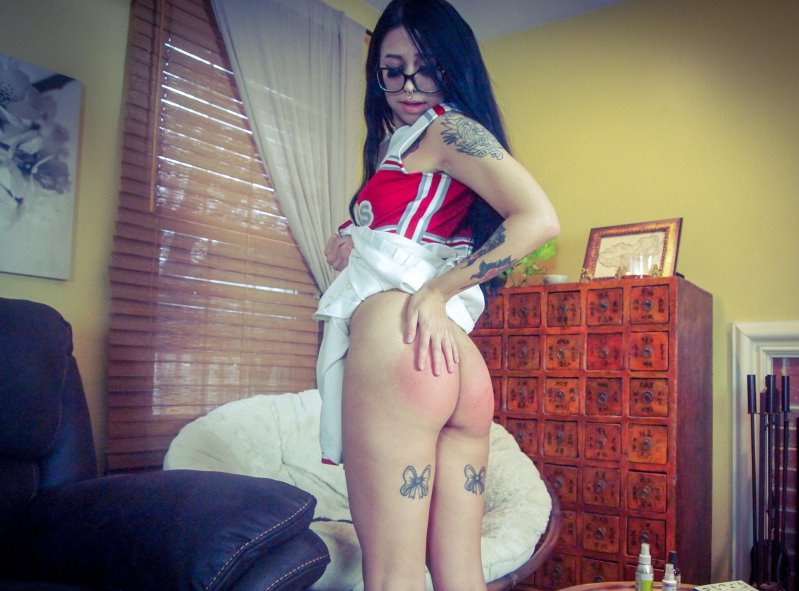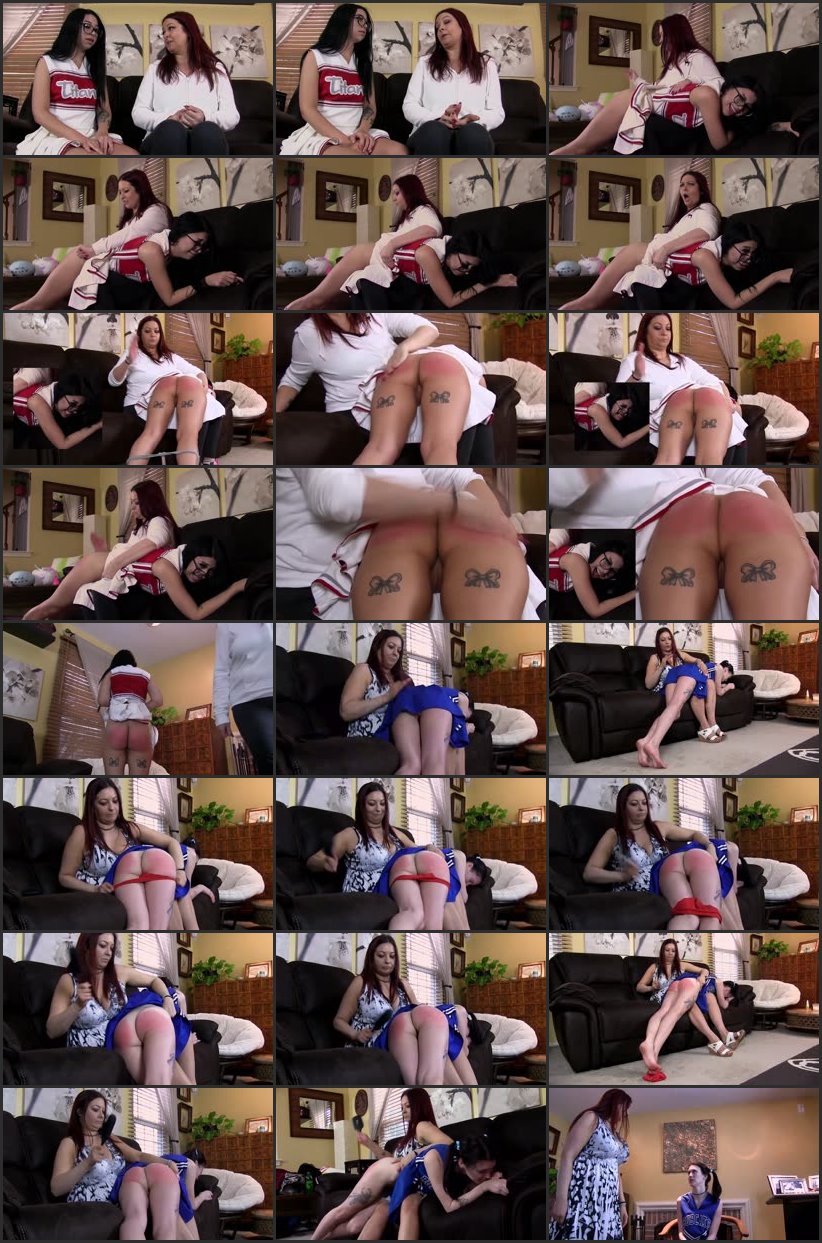 Model:
Mia Mor, Serenity Rayne, Skyler Grey
Position:
Implement:
Studio:
punishedbrats
Format:
mp4 (zip)
Duration:
00:18:24
Resolution:
1920x1080
Size:
1,1 GB
Description:
1. Cheerleader Discipline: Mia, a very popular girl at the school and cheerleader, was summoned to the office of Miss Skylar, the coach of the cheer squad. Miss Skylar noted that Mia has missed several practices that week yet she wears her cheerleader uniform on campus. Mia admitted that she did so as it garnered the attention of the boys and some girls. Mia confessed that she missed practice as she was with some boys at that time. Miss Skylar was appalled and her first inclination was to remove the attention seeking girl from the squad. Instead she gave this brat the choice of being kicked off the team or accept a spanking. Reluctantly, Mia accepted the spanking. Once over her coach's lap and her bare bottom feeling the sting of her
hand
Mia was certain that she had made the wrong choice.
Mia's bare bottom was spanked by her coach until she promised never to miss practice again and not to wear her uniform as a turn on for the boys and girls on campus. Once her spanking was over, Mia was required to stand in the corner with her bare bottom on display knowing that her team members would soon witness her humiliation as they walked in from practice.
2. School Spirit: It seemed strange for the entitled captain of the Cheerleading Squad to begin a Saturday about an hour before practice over her step-mother's lap, but she had been warned several times over about her coming in at 3am.
Serenity attempted to explain to her step-mother that this behavior was but a good example of school spirit and as captain of the team it was her duty to arrange parties after games. Her step-mother was having none of this and gave her a few whacks to the seat of her skirt.
When her bratty step-daughter mouthed off, her step-mother lifted her skirt, lowered her panties, and began spanking her with a
hairbrush
she had placed near. At first, Serenity was worried about her team members seeing her red bottom, but now all she wanted was her punishment to stop.
Now that her step-mother has started spanking in earnest, Serenity has stopped sassing and now is moving her bare bottom in an attempt to avoid her step-mother's
hand
or
hairbrush
. This punishment went on until Step-Mom was certain that her cheerleader has learned her lesson. Once her spanking was over, Serenity was made to sit upon a hard chair in the middle of the living room surprised with her red, bare bottom pressed into the wood.
Sitting
there, she now worried about her teammates getting a glimpse of her red bottom, a humiliation worse than demise.