Moment Of Truth: A Naked Strapping - Universal Spanking and Punishments - Full HD/MP4
Exclusive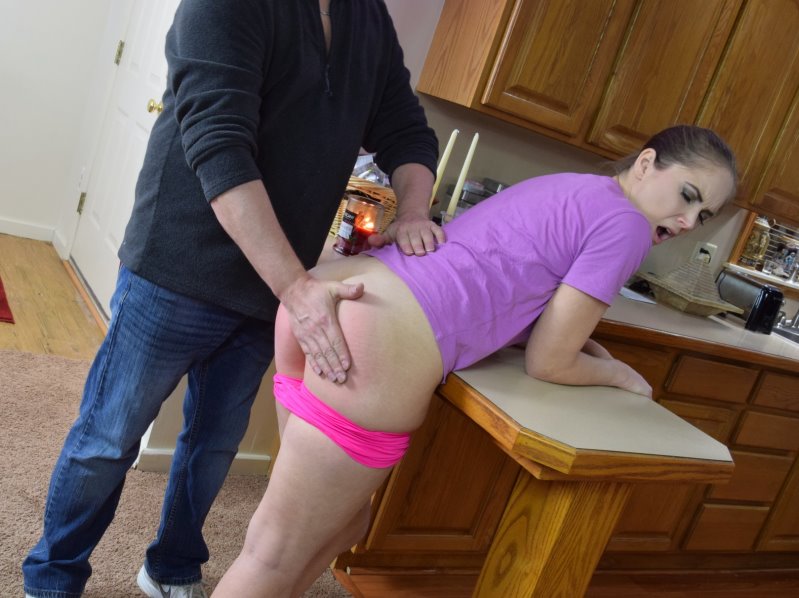 Model:
Rachel Adams
Position:
Implement:
Studio:
Universal Spanking and Punishments
Format:
mp4
Duration:
00:23:14
Resolution:
1920x1080
Size:
1,2 GB
Description:
In "Hard Times Punishment" we saw what happened when Rachel Adams had to move back in with her step-dad. He was a firm believer that frequent spankings could benefit any girl OR woman who was deserving of a sore bottom. Now, in "Moment of Truth: A Naked Strapping", the story continues and we find Rachel in a situation where she felt compelled to tell the truth!
Rachel wasn't one for not being honest, and she was feeling terrible that she'd taken ('borrowed') money from her step-dad's wallet. Eventually, she felt the need to confess and her step-dad was truly disappointed, especially after all that he'd done for her as of recent. Rachel knew the drill, even though she spoke up about what she'd done before her old man found out she'd still have to be punished with an embarrassing and painful spanking!
Watch as Rachel is
bent over
the kitchen counter and spanked in her boy shorts and on that beautiful bare bottom of hers with the
hand
. Rachel's step-dad would also peel off his
belt
and lay in some licks as well, the
belt
would always be part of the punishment process in their home. Later she'd be given swats with a
leather paddle
, but the
belt
would come back into play when Rachel was instructed to strip until she was fully naked! Yes, she'd be put right up over the kitchen counter and given more humiliating licks with the
belt
. She lived in his house and her step-dad was determined to make her into a better woman. Rachel would also be given strokes of the riding
crop
to complete this family style punishment. There's also some bonus licks with the
belt
at the end of this video, so make sure to watch the entire video!