The Other School - dreamsofspanking - Full HD/MP4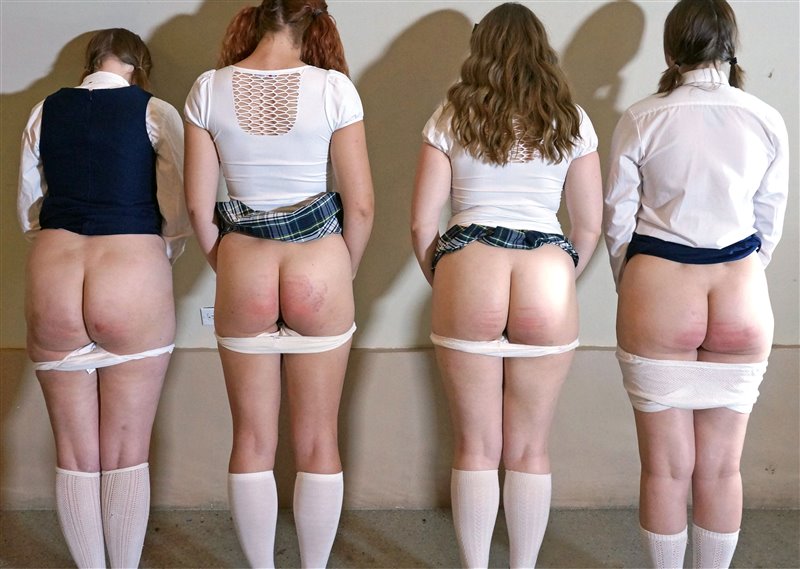 Video 1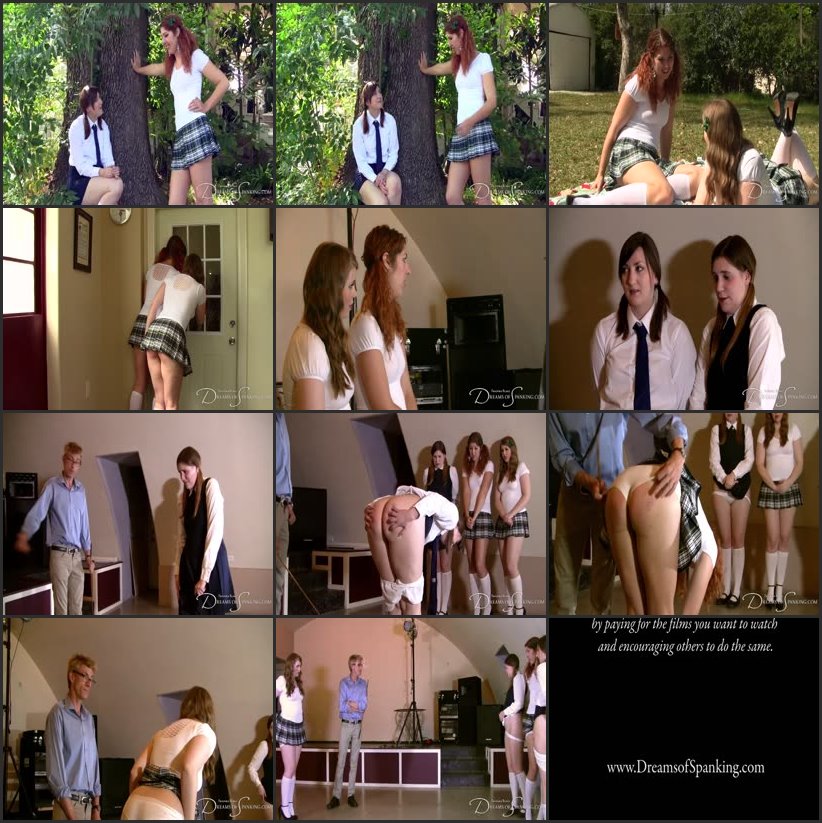 Video 2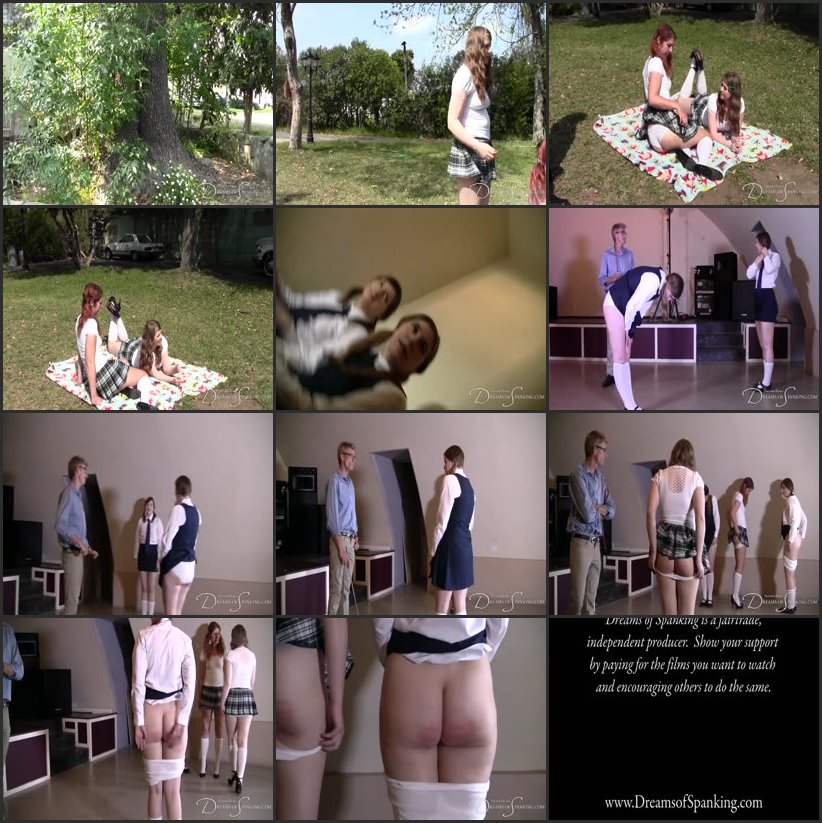 Model:
Alex Reynolds, Christy Cutie, Maddy Marks, Pandora Blake, Paul Kennedy
Position:
Implement:
Studio:
dreamsofspanking
Number of videos:
2
Format:
mp4 (zip)
Total duration:
00:25:46
Resolution:
1440x1080
Total size:
884 MB
Description:
Alex and Pandora are in serious trouble. Their friends Maddy and Christy bravely step forward, so headmaster Paul Kennedy canes all four schoolgirls – six of the best, straight on the bare.
Maddy Marks and Christy Cutie are used to lenience. They consider it no big deal to miss a class at their relaxed high school to go and have fun, and they want their friends to join them. Unfortunately for Pandora Blake and Alex Reynolds, their school – the much stricter one across the park - takes a sterner line with naughty students. Still, they're seniors now, so as Maddy asks: "What's the worst that could happen?"
It turns out the worst that can happen is pretty bad indeed: corporal punishment at the hands of headmaster Mr Kennedy. After getting caught, Pandora and Alex are summoned to see him, and he doesn't hold back when it comes to discipline. Alex is the first to bend over for twelve hard
cane
strokes over her white cotton knickers.
When Christy and Maddy hear that their friends are being kept late after school, they feel bad about getting them into trouble – and also curious about how discipline is handled at the 'other' school. After all, Alex and Pandora seemed pretty scared. Christy and Maddy sneak in through a side door and are shocked to see their friends being caned in the gym. They decide that they can't just stand by and watch, so they interrupt Mr Kennedy and own up to their part in getting the others into trouble.
Headmaster Paul Kennedy raises an eyebrow when Christy and Maddy bravely suggest that he split the punishment between the four of them – but it's clear that the discrepancy is unfair. It may be unorthodox but, impressed by their honesty - and their sense of justice – he accepts the offer. As each of the four girls in turn bends over and bares their bottom for six of the best, their friends wince in solidarity. A problem shared is a problem halved – but Maddy and Christy have never been punished so severely. Do they really understand what they are letting themselves in for?
Behind The Scenes: Lots of giggling and silliness during the shooting of "The Other School". Includes yard bunnies, the chumble blanket, skirts blowing up in the wind, false starts, the logistics of shooting a five-person improvised scene with only two cameras, and Paul accidentally only giving Pandora five-of-the-best! (Don't worry, she kept count and made sure she got the sixth...)