Caned And Fucked - Intimate Spanking - Full HD/MP4
Exclusive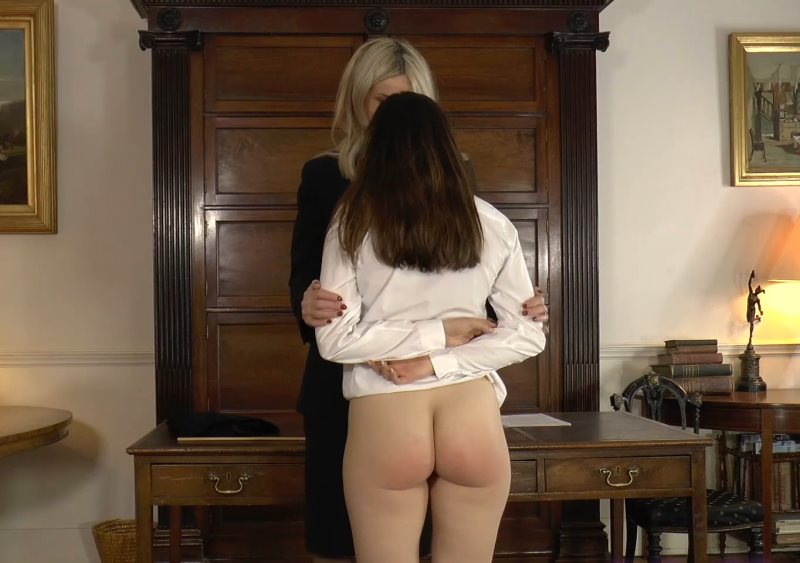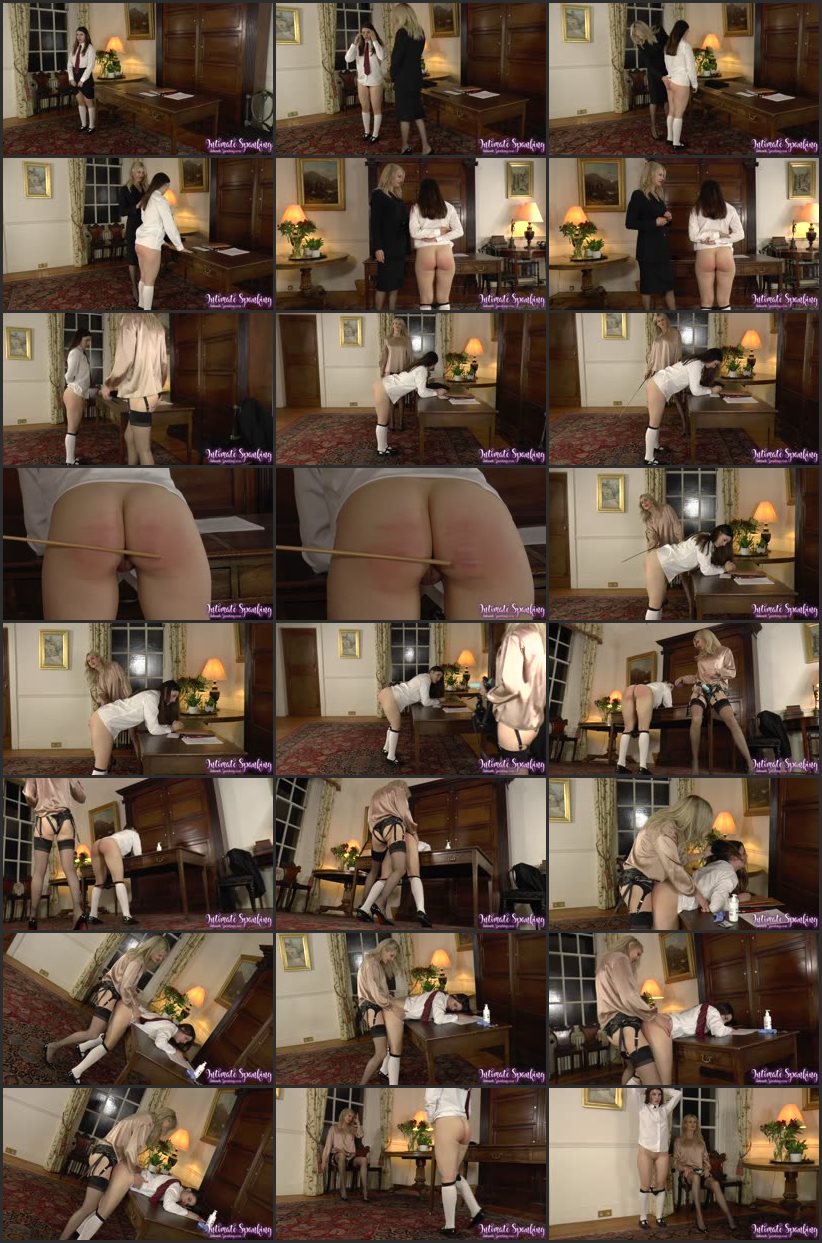 Model:
Domina Scarlet, Bella Bird
Position:
Implement:
Studio:
Intimate Spanking
Format:
mp4
Duration:
00:15:39
Resolution:
1920x1080
Size:
917,6 MB
Description:
In this custom film, witness what happens between a very naughty schoolgirl (Bella), and Headmistress Scarlet. This will be no ordinary punishment for Bella... she is used to getting spanked by the teaching staff and the Headmistress knows this all too well. She has had her eye on this beautiful miscreant for some time and has something special in mind for young ladies like her! Bella is nervous and has no idea what will happen, she stands there fidgeting in her school uniform when the Headmistress enters the office. Nothing is said about the reason why she is to be punished, Bella knows... and is too embarrassed to say. She is told to remove her skirt and still has a pale telltale sign of some educator's handiwork across her peachy, soft bottom. Slowly, Scarlet fondles the surprised schoolgirl... taking her time to cup her breasts and bare bottom. The anticipation of what may happen reaches fever pitch for young Bella as Headmistress takes off her skirt, revealing very sexy, expensive lingerie and pantyhose. the fondling continues and Bella gasps as she is told she will receive a hard caning!
The following scene of the hard cold canings is electric... Bella has her sexy, tight black panties pulled down, then is told to spread her legs and bend over the desk. She can hear Headmistress swishing the
cane
behind her and she is visibly nervous but also mesmerized at the sight of her sexy, tall Headmistress who admits she is going to enjoy giving this punishment to her! Bella is confused as this secretly thrills Bella... and in the scene that follows you can see her wet excitement between her thighs! Headmistress delivers 12 hard and deliberately measured strokes as the schoolgirl gasps in agony but also in real pleasure knowing that she is also turning on her educator! Headmistress enjoys caning this miscreant so much that she delivers an additional 6 strokes, loving the way the schoolgirl moans as her bare exposed caned bottom looks deliciously sore! The anticipation of where this might lead to next is palpable...
As Bella lays over the desk, she watches Headmistress pull out a huge strap-on cock, seeing her put it on - ready to use on her. She is told that she is going to get fucked from behind and feel her caned ass pounded hard. With the help of some lube, Headmistress easily slides into Bella's tight schoolgirl pussy and she vigorously thrusts into her... giving that much-promised pounding. In no time at all, Bella is moaning in pleasure, receiving the full length of the thick strap-on cock from Headmistress. Only when Scarlet thinks she has taught the naughty schoolgirl a lesson of who is in charge (allowing her to receive pleasure too) does she finally stop and pull out the glistening strap-on cock! Bella is told to come and stand next to her as she sits, admiring the young girl with her cock stuck out proudly. This is one punishment Bella will not forget in a hurry... and maybe the start of something very special!