Dry Humping Teacher Punished - english-spankers - 4K Ultra HD/MP4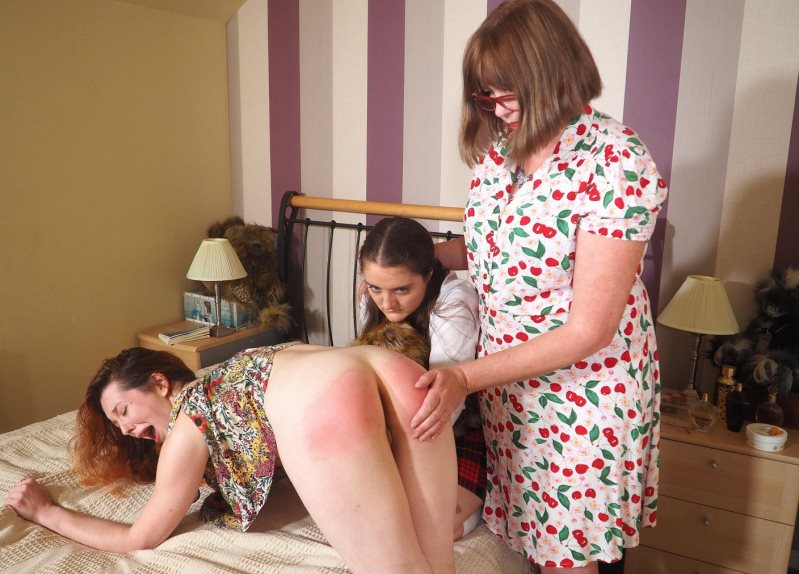 Model:
Tamsin Riley, Alora Lux, Sarah Stern
Position:
Implement:
Studio:
english-spankers
Format:
mp4 (zip)
Duration:
00:22:07
Resolution:
3840x2160
Size:
1,2 GB
Description:
This is the same film as DRY HUMPING TEACHERS PET but with the scene continuing with the teacher being found out by Tamsins step step-mother. She decides that Alora the teacher should be punished for leaving Tamsin in a crying and destroyed state after the arse destroying humping she has just had to endure. The teacher is left crying tears on the bed with a sore bottom to display.
Beautiful teenager Tamsin has a private tutor visit her house but she is not a happy girl. She is being coerced by the teacher into doing something she does not want prior to her lessons. The teacher demands that Tamsin allow herself to be dry humped. Hard, fast and very painfully. With the teachers naked thighs slapping against hers till they are both exhausted. It started as a bit of fun, over the tops of her denims and her panties but it soon turned into something far more serious. The tutor makes her bend over her bed and stick her bottom out, she then watches as Tamsin is told to shake it around and push it out. Once she has enough of this site she comes up behind Tamsin and pushes her naked thighs into the pert firm bare bottom. Now she is dreading the visit from the tutor for she knows what is going to happen to her.