Professor Strictmore's Maid - Ariel Anderssen - Full HD/MP4
Exclusive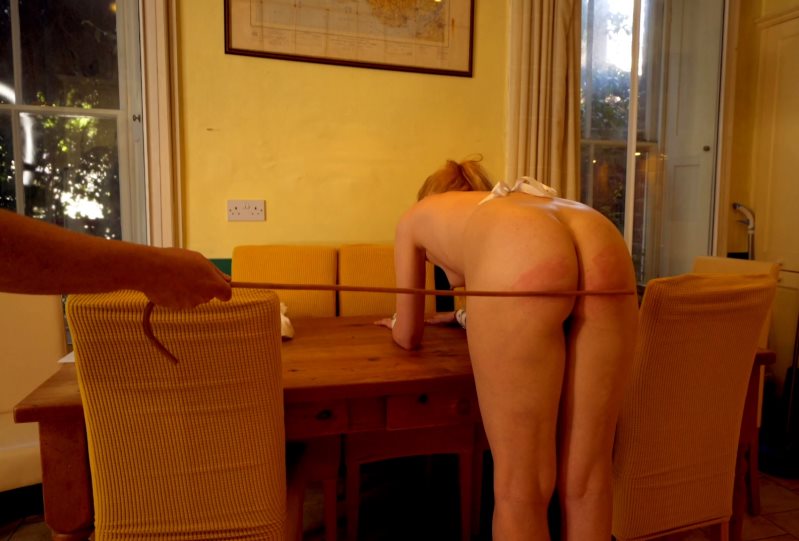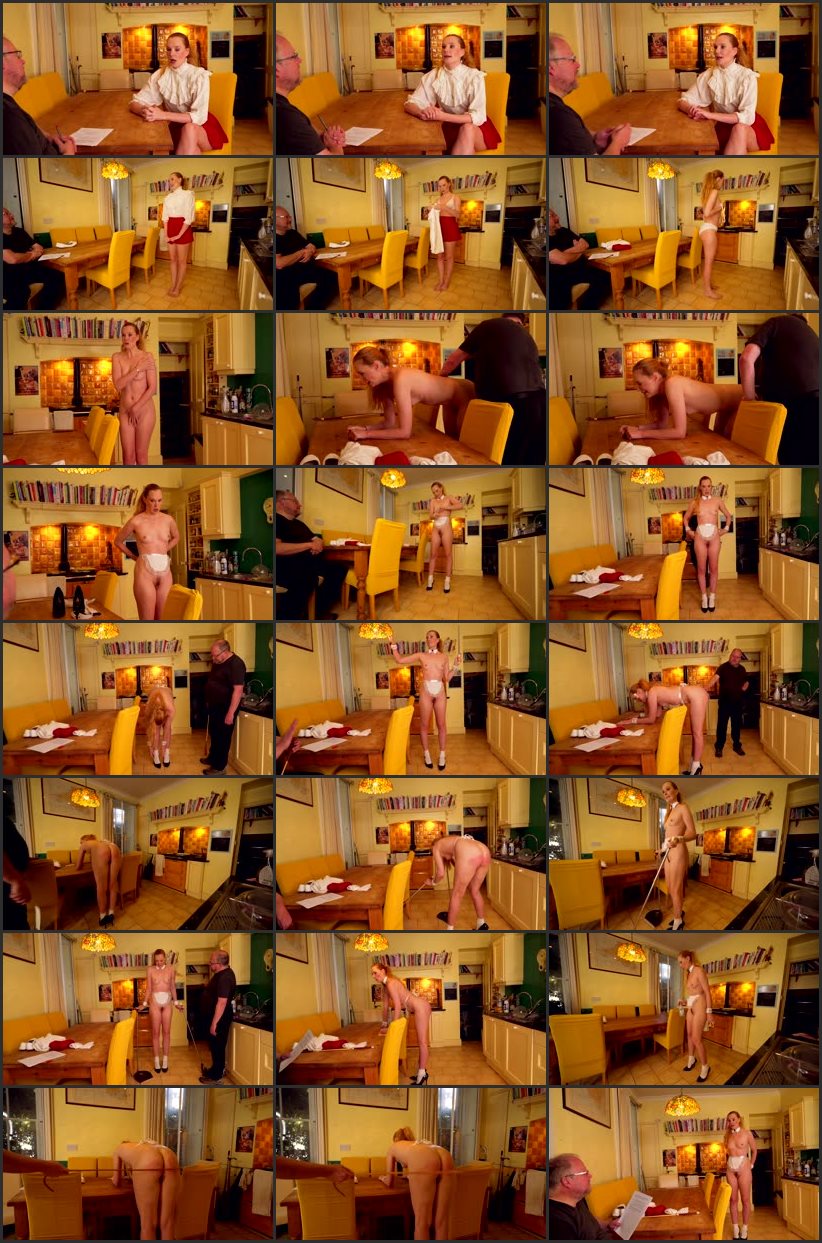 Model:
Ariel Anderssen, Amelia Jane Rutherford
Position:
Implement:
Studio:
Ariel Anderssen
Format:
mp4
Duration:
00:36:22
Resolution:
1920x1080
Size:
2,1 GB
Description:
The professor ushers me into his big, grand kitchen. I'm excited about being interviewed for the job of his new housemaid - the conditions are certain to be better than working for a hotel, and what fun to work for a scientist - I LOVE science!
We sit at the kitchen table and he begins to explain the job; I'm not listening very well but it all sounds totally normal - something about discipline, and hosting guests, and uniforms. Then, he tells me he needs to check how well the new uniform will fit, and tells me to get undressed, right then and there in the kitchen! I'm VERY shocked but decide to do what he says - the new uniform is probably lovely. However, when I'm FULLY naked and he tells me to put my hands behind my back, I can't. If I do, he'll see EVERYTHING! The professor is annoyed with me for being slow to comply, and suddenly grabs hold of me, bends me over the kitchen table, and spanks me SUPER HARD!!!! What a shock! I'm so surprised that I find myself putting on the surprising, VERY revealing uniform of miniature apron, high heels, short socks and strange collar and cuffs. I think I look rather lovely in it, but he picks up a riding
crop
and starts pointing out all the ways I've failed to put it on properly. He's so into details, wow. Then it's time for me to show him what I can do with a feather duster, dustpan and brush, and surface cleaner. I expect him to be MEGA IMPRESSED but he starts criticising my techniques. He uses a riding
crop
on my ass, breasts and pussy, and finally canes me over the kitchen table too! Hmmm, this is going to take some getting used to. But he offers me the job, and I realise I'm SUPER EXCITED about pleasing him. I bet he's NEVER going to have to
cane
me again. And he'll probably fall in love with me. Yay!