Chastised & Transformed - TheDaceyHarlot - Full HD/MP4
Exclusive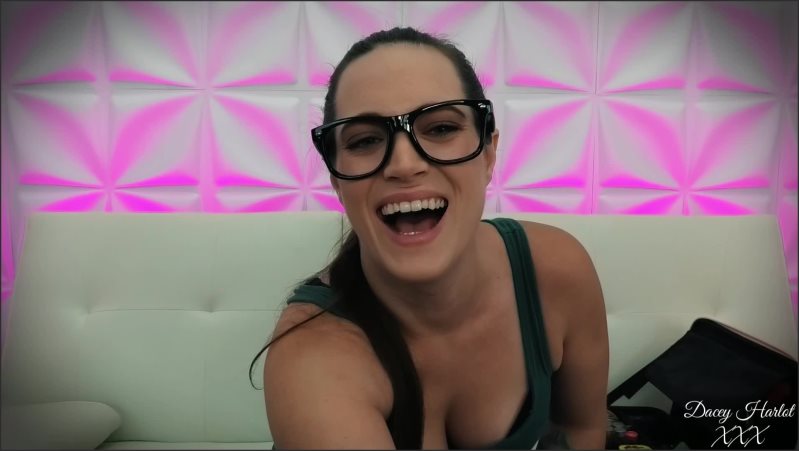 Model:
Dacey Harlot
Position:
Implement:
Studio:
TheDaceyHarlot
Format:
mp4
Duration:
00:17:28
Resolution:
1920x1080
Size:
1,3 GB
Description:
My idea for this one would also be in the POV format. The model plays my Step Sister who's friend has asked me to go to prom with her (friend is never seen). I rudely said no and said things like guys like me wont go with girls like her etc. And of course them being friends my step sister now knows about it and confronts me at home. She is going to teach me some manners and some respect for women, including her with some spankings. At first I think she is joking but the way she berates me for being rude and disrespectful, I comply. Much to I think to both of our surprise. I don't hesitate either when I am told later in the spankings to bare my bottom which I do for her. (
Hand
or brush/
paddle
is alright maybe both) (About half the clip is here in the spanking)
As the spankings finish up my step sister says I better go ahead and leave my pants off, I am confused and she says well since I told her friend guys like me wont go to prom with girls like her I will simply be made to go as a girl problem solved. I am presented with maybe just panties and a dress (to save time) but told I will also wear heels and do makeup etc. Wow now I am blushing so hard that my face will match my red butt hehe. Alright, now then. My step sister calls her friend and says we are on the way with a surprise, and a date for prom. How embarrassing, I am told to careful not fall in the heels etc, anything else the model would like to add is fine, perhaps girly names or whatever I leave it up to them. Maybe make me curtsey for her as she giggles at my pantied ass showing. Really anything she wants to add to make it more patronizing go ahead but also playful like so. Ends as we walk out together arm and arm so I cant get away from this lesson in respect in treating a woman by BEING ONE. Hehe. 
Excellent, I really liked it. And I do think there is a high chance I will get another in the future. I do look forward to ordering from you again sometime in the not distant future. I should be glad after all that you are my step sister and so understanding, you were nice enough to give me a very nice dress and do my makeup on top of that. Not every step sister would be so nice, then after all that you did set me up with the most beautiful girl (other than you) in school. And Irene definitely strikes me as someone who would take absolutely zero back sass from me lest I get in trouble again in front of all the other girls so I'm sure our prom would be magically transformative not even to mention the after prom party XD