Shameful Attention Seekers Spanked - cheerleaderspankings - Full HD/MP4
Exclusive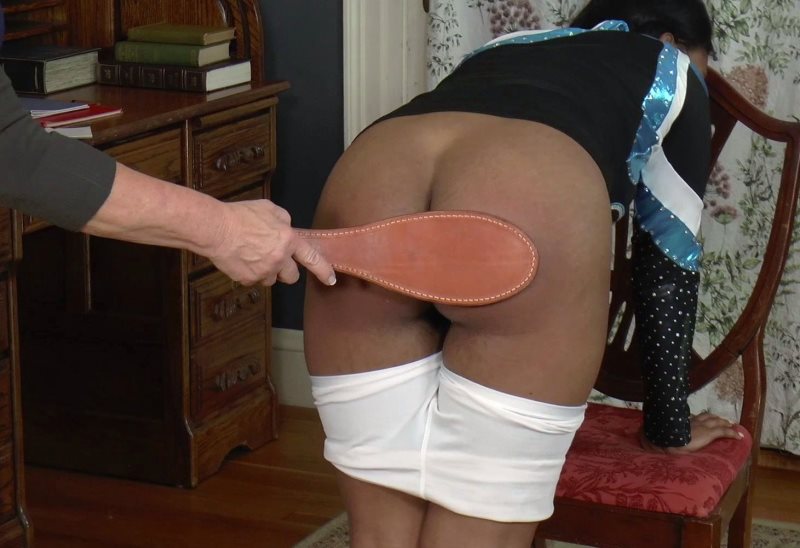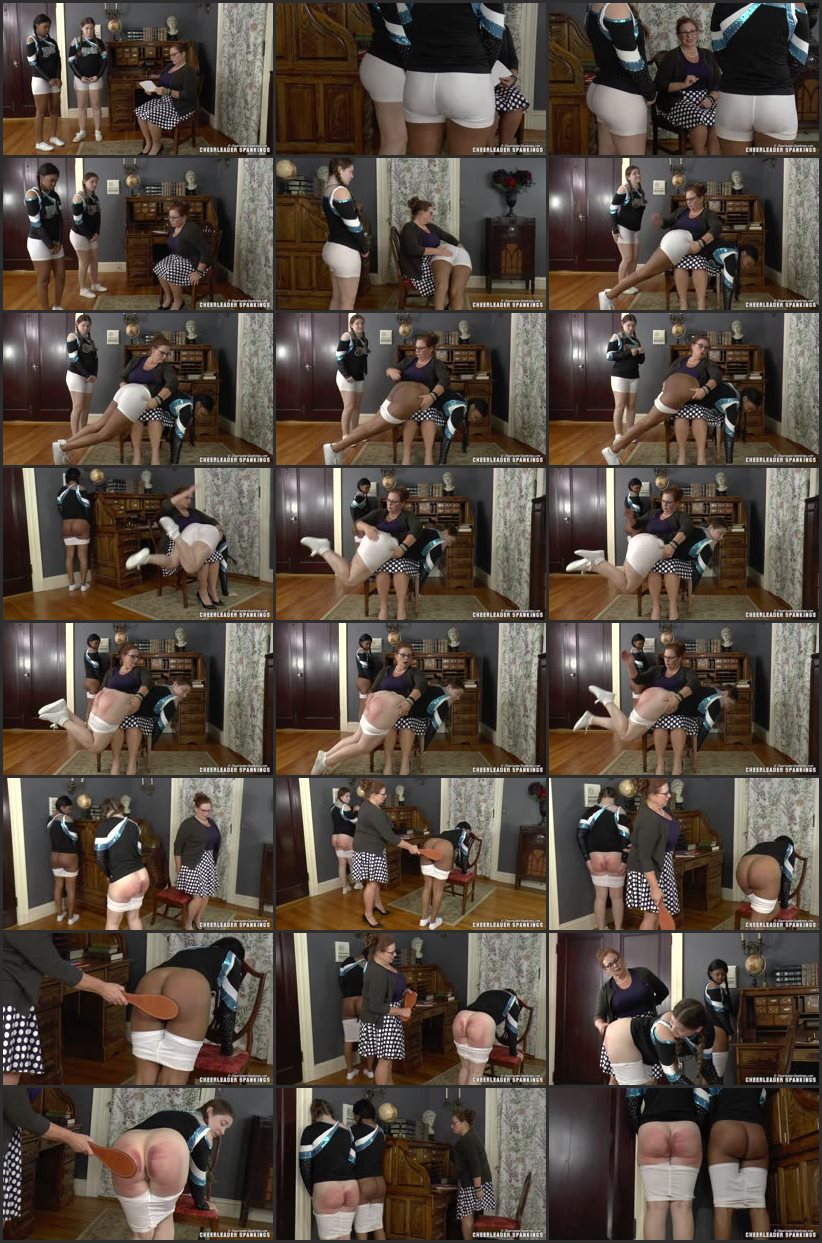 Model:
Riley Haze, Misty Lovelace, Miss Elizabeth
Position:
Implement:
Studio:
cheerleaderspankings
Format:
mp4
Duration:
00:16:17
Resolution:
1920x1080
Size:
953,4 MB
Description:
Misty and Riley have been sent to the headmistress's office, Miss Elizabeth, for wearing what little remains of their cheer uniforms which is highly inappropriate and slutty. As cheerleaders, the girls are allowed to wear their uniform on a Friday at school... but of course, they need to wear all of their uniforms! Instead, they turn up to the office in tight white Spanx which barely conceals the voluptuous shape and outline of their shapely bottoms and slutty camel toes in front. This attention-seeking behavior will not be tolerated so each girl takes her turn over the lap of the headmistress as they are scolded and spanked. Riley is first and her very tight, inappropriate shorts are pulled down since they are not hiding much. Misty watches this unfold, seeing her friend spanked hard, knowing she is next. Misty has also been spanked recently for yet more slutty antics when Miss Elizabeth pulls down the tight white garment over Misty's full, ample cheeks revealing evidence of an already sore red bottom. She is spanked equally hard once more as poor Riley watches then both girls are informed that they will also receive a leather paddling for such lewd, disgusting behavior. The girls are despondent by now as they are
bent over
a chair and their sore bottoms are thrashed with the stiff, firm leather implement. Afterward, Miss Elizabeth writes a report which will be sent to their homes. All they can do is wince and rub their throbbing, shameful spanked bottoms as Miss seals their fates for further after-school punishments later, no doubt! Fans of Misty Lovelace, Riley Haze, and Miss Elizabeth will adore this latest film... a perfect addition for any spanking connoisseur.