Quarantined - dreamsofspanking - Full HD/MP4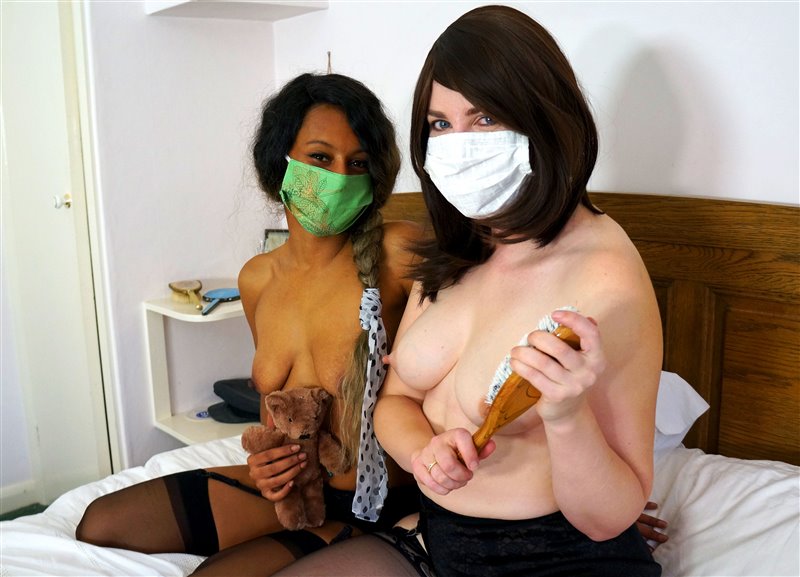 Video 1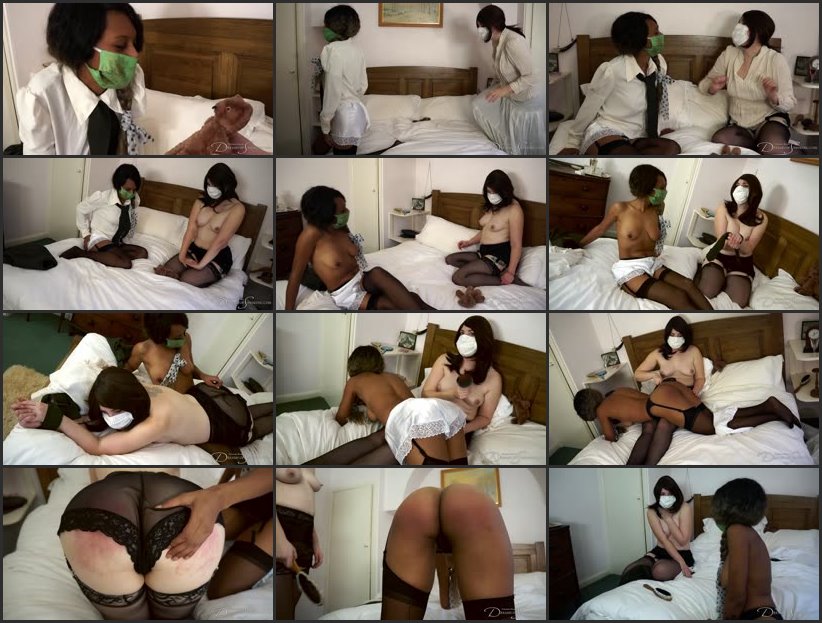 Video 2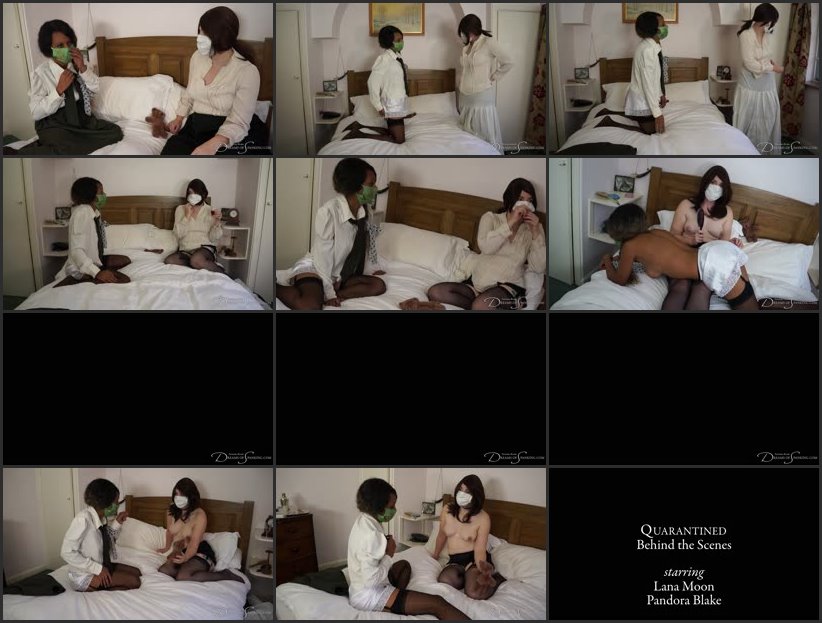 Model:
Pandora Blake, Lana Moon
Position:
Implement:
Studio:
dreamsofspanking
Number of videos:
2
Format:
mp4 (zip)
Total duration:
00:27:05
Resolution:
1920x1080
Total size:
1,1 GB
Description:
Pandora Blake and Lana Moon need some way to pass the long, dull hours stuck indoors - with only their hands, their hairbrushes and their rather daring new French slips...
The year is 1918, and World War I is well underway. Those left at home have their own troubles, however: Spanish Flu has been raging for months, showing little sign of respite. Like everyone else in the city around their age, Lana and Pandora are under strict quarantine and can't leave their boarding house. Space constraints have forced them to share a room - and a bed! - so they have no choice but to cover their faces at all times.
Looking for ways to pass the long, isolated hours, they begin a series of dares: a game that begins innocently enough, but quickly escalates to levels of kinkiness neither had ever had the courage to admit to wanting. Before long they're laid bare, wearing only their stockings and suspender belts, blushing and giggling as they admire each other's bodies.
"I dare you...to lie over my lap, to pass me your
hairbrush
..."
This is a story of self-discovery as much as a story of spanking: a story of two young women who delight in exploring their own naughty streaks, who feel the heavy wooden-backed brushes hit their red, exposed bottoms and learn something new about themselves. The world outside is bleak, but somehow they find fun and comfort together.
Behind The Scenes: This one was so much fun to make that it came out rather longer than intended! Our backstage footage for the week includes all the negotiations, discussions and hijinks of every porn set - alongside a few hidden gems and little giggles we had to cut from the finished product but didn't want to part with entirely. There's also a bit of petticoat-wrangling to contend with - those things do get in the way, don't they...