New Teacher Taught How To Discipline - Highland Manor House - Full HD/MP4
Exclusive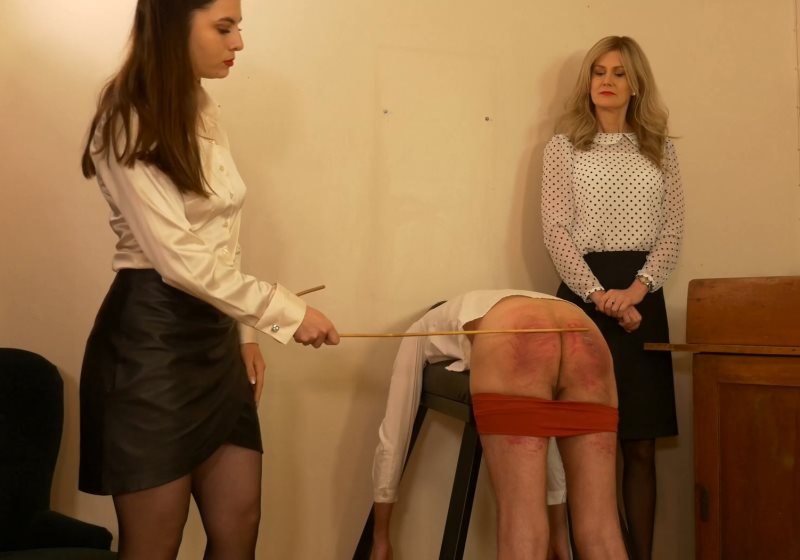 Model:
Domina Scarlet, Bella Bird
Position:
Implement:
Studio:
Highland Manor House
Format:
mp4
Duration:
00:25:23
Resolution:
1920x1080
Size:
679,9 MB
Description:
New teacher, Miss Kendall, brings a boy to the Headmistresses' study to be disciplined for bad behaviour. The Headmistress realises that this is a good opportunity for her to show Miss Kendall how to discipline the pupils.
First the boy is put over their knees for a good hard spanking, with the Headmistress demonstrating how she likes to leg-lock the boy between her legs to stop him from wriggling. Miss Kendall quickly finds how well she can spank his bottom too, and enjoys watching the boy's bottom turn red, and she decides to spank the backs of his legs too.
Next the Headmistress demonstrates how effective the weighted
paddle
is on his bottom, followed by a good thrashing with the hard plimsoll while
bent over
the horse.
The Headmistress then takes the fear heavy Lochgelly
tawse
and shows Miss Kendall how to
tawse
the boy's hands, giving him six painful strokes. This is followed by six strokes of the
tawse
to his sore and bruised bottom.
Finally it is the
cane
, with the Headmistress demonstrating where to place the strokes on the boy's bottom. Miss Kendall takes the
cane
and shows excellent aptitude, as she also gives the boys a swift twelve strokes. Miss Kendall tells the Headmistress that she thoroughly enjoyed that.
When the boy stands there Headmistress notices that he has gotten hard, so gives him another dozen fast strokes to deal with it.
Miss Kendall and the Headmistress are certain that they will see an improvement in the boy's attitude and behaviour from now on.