Pretty Little Liars Punished Part 1 - punishments only - Full HD/MP4
Exclusive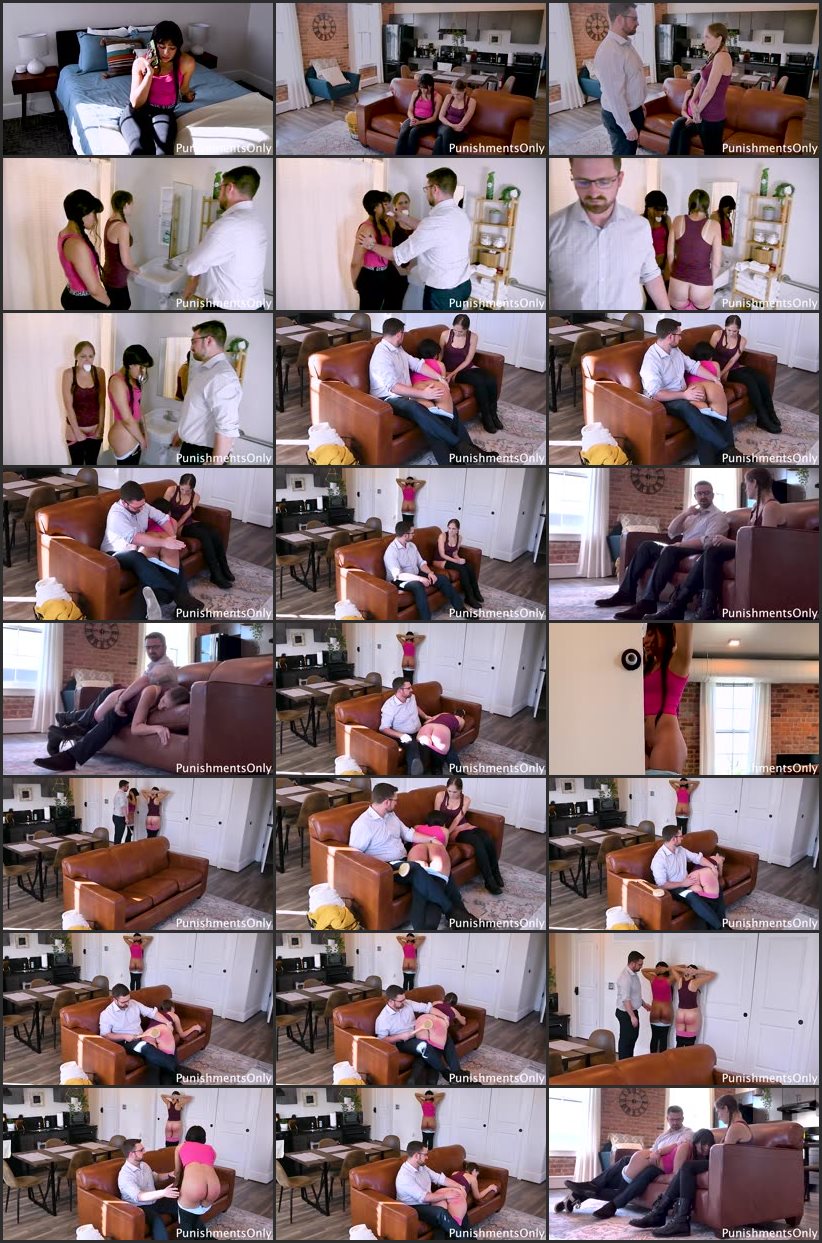 Model:
Rachel Adams, Jayda Blayze
Position:
Implement:
Studio:
punishments only
Format:
mp4
Duration:
00:40:33
Resolution:
1920x1080
Size:
2,9 GB
Description:
When going to the mall to buy a present for Rachel, I noticed Jayda in one of the women's clothing stores. I didn't see Rachel there, but I know that her and Jayda are close, and that Jayda generally depends on Rachel for rides. I could see that Jayda hadn't seen me when I left.
When I call Jayda later and catch her in a lie about having been at school, she immediately suspects Rachel has admitted their wrongdoing. In fact, Rachel hadn't, so Jayda is really dragging Rachel under the bus along with herself when she immediately asks me why Rachel would've told on her. Now both girls are in BIG trouble!.
I come home, and explain to them both how I'd seen Jayda, and suspected that she was supposed to be in school. Sure enough, I was correct. I am extremely disappointed in both of them, as I make explicitly clear when I get home and immediately begin lecturing and scolding both girls together. To make sure I have the full attention of both girls, I slap Rachel across the face shortly after I begin to lecture them.
For their irresponsible, deceitful and disobedient behavior, I then take them into the bathroom for their punishment to begin with a
mouth soaping
. Both girls also get their pants and panties pulled down, so that I can give them both a few full strength smacks to their bare bottoms as they hold the bars of soap in their mouths. I explain very clearly that lying means a
mouth soaping
, every time. I don't tolerate liars.
After allowing the girls to quickly rinse the soap out of their mouths, I take them back into the living room. I firmly instruct Rachel hold Jayda's wrists in front of her, as this is the first time I've had to spank Jayda, and I don't want her hands going back. I pin Jayda's legs between mine, and I use my
hand
to spank the daylights out of her. Jayda is crying before her first spanking is finally over, at which point she's then sent to the corner. Now it's Rachel's turn to get a good old fashioned
hand
spanking.
Rachel is practically in tears before it begins, and certainly before it ends. She is then sent to stand next to Jayda, facing the wall with her hands on her head. As the girls stand to contemplate the spankings they just got, and knowing that their punishment is far from over, I walk over with the bath brush. Both girls get a couple of very gentle smacks with the bath brush as they stand there. Both girls are still in tears, but neither one is near done crying, and their fear is palpable.
Jayda gets a spanking with the bath brush, then Rachel gets a spanking with the bath brush. Both girls are thoroughly in tears while they are spanked with the bath brush. Then they're sent back to corner time, to contemplate their behavior and that they are *still* not done being punished.
I take Jayda over my knee for a final
hand
spanking to drive the lesson home, then put her back in the corner while Rachel gets spanked again as well. I allow Rachel to briefly go wash her very embarrassingly messy face, then comfort both girls and assure them that it's all over.