Tears Over Tardiness Part 1 - punishments only - Full HD/MP4
Exclusive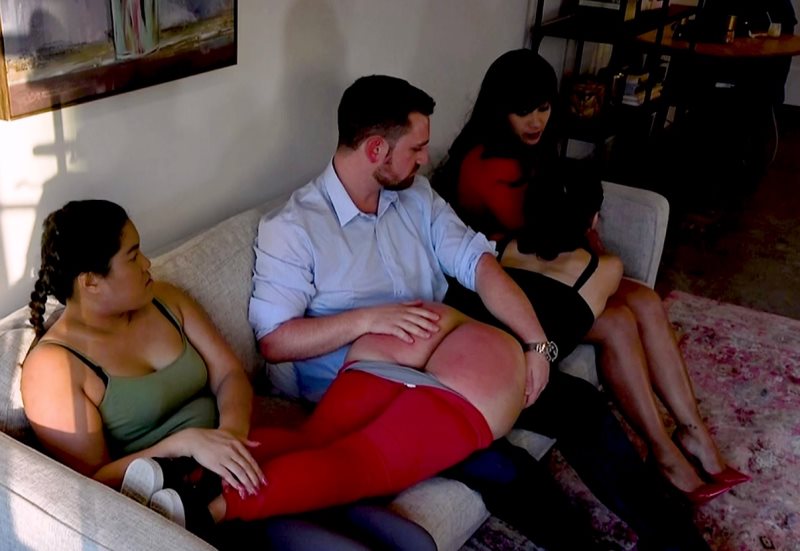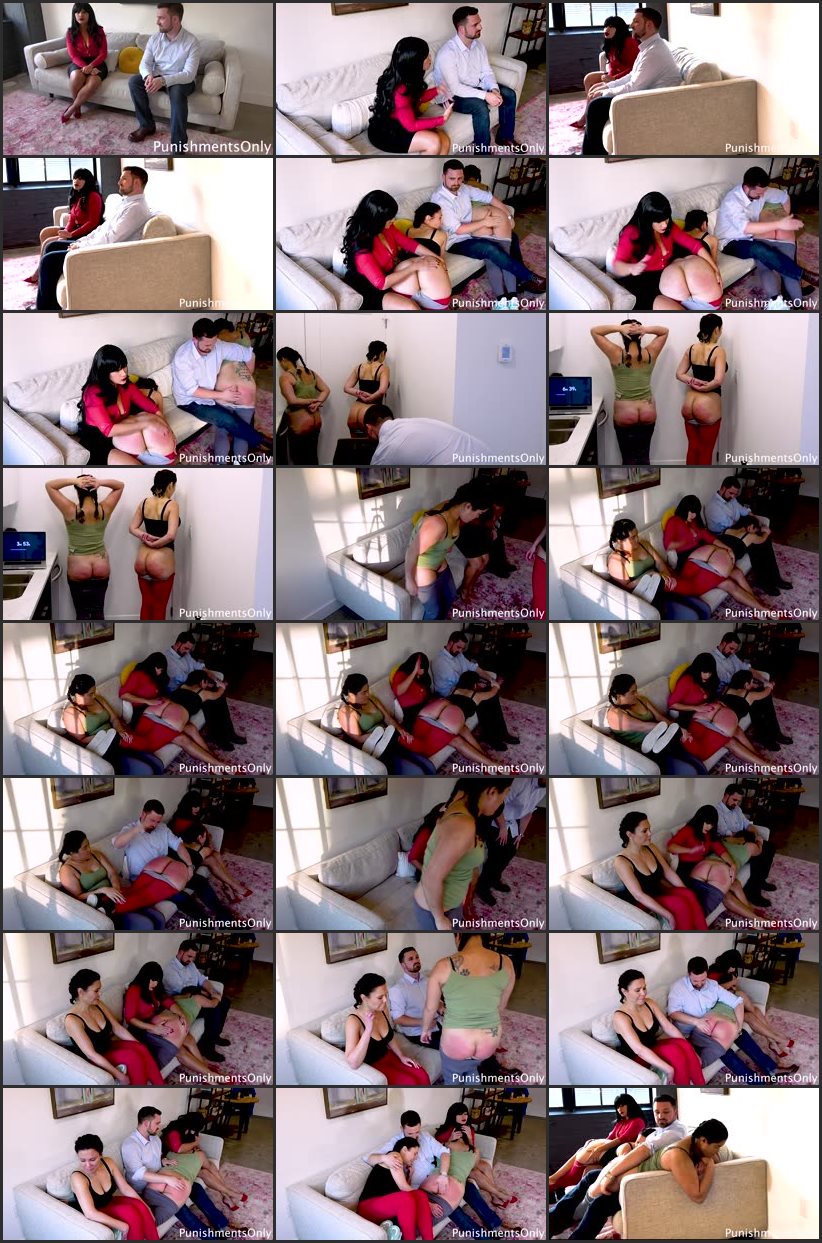 Model:
Kim Chi, Aundrey Sugarsmak, Enchantress Sahrye
Position:
Implement:
Studio:
punishments only
Format:
mp4
Duration:
00:37:41
Resolution:
1920x1080
Size:
2,7 GB
Description:
Sahrye has had enough of Kim and Audrey's tardiness. She invites me over for a shoot she planned with the two girls, where she was hiring them as the producer, knowing that they would be late. Having gotten away with it for so long, they show up more than two hours late!
Sahrye makes it very clear: they will be punished, or they will not be paid, AND she will let everyone else know that they're being blacklisted for being consistently unreliable to show up on time. Neither girl can afford that, so reluctantly, they agree to be spanked by us both. They're both afraid, and frankly, with good reason.
After the girls have been thoroughly scolded, Sahrye spanks Audrey while I spank Kim. Then we take them to the corner, where they must stand still to reflect for 10 minutes. Some of this time is timelapsed -- sped up -- so you can witness their suffering without suffering through their mundanity, but only when their corner time is for silent reflection. There are several times where the girls are subjected to further lecturing and scolding.
After corner time, it is time for Audrey and Kim to be spanked one at a time. First Sahrye spanks Audrey, while I hold Audrey's wrists out in front of her and Kim keeps down her ankles at the other end of the couch. Then Sahrye and I
switch
places, and Audrey is sobbing her eyes out before I'm done driving the lesson home for her.
Now it's time for Kim and Audrey to
switch
places.
As Audrey's tears are dying down, I firmly explain to her that she is hopefully done being spanked. BUT, if either of Kim's ankles gets free while she's being spanked, then her and Audrey will
switch
places and I'll have to give her another spanking. Sahrye wisely decides that Audrey should sit on Kim's ankles, as Kim particularly struggles with suppressing her natural reflexes when she's being disciplined.
Sahrye thoroughly spanks Kim, leaving her in tears when Sahrye and I
switch
places. By the time I'm done spanking Kim, she is sobbing hysterically out of control, and it takes her several minutes afterwards before she starts to really come down. And poor Audrey has been crying all over again throughout having to watch her friend being spanked and having to help restrain her. This is as intense as no implement spankings get!
As it's finally all over, Sahrye and I thoroughly comfort Kim and Audrey as we reassure them that they will now be better people for having been disciplined.