Doctor Knows Best: Spanked For Suspicions - Universal Spanking and Punishments - Full HD/MP4
Exclusive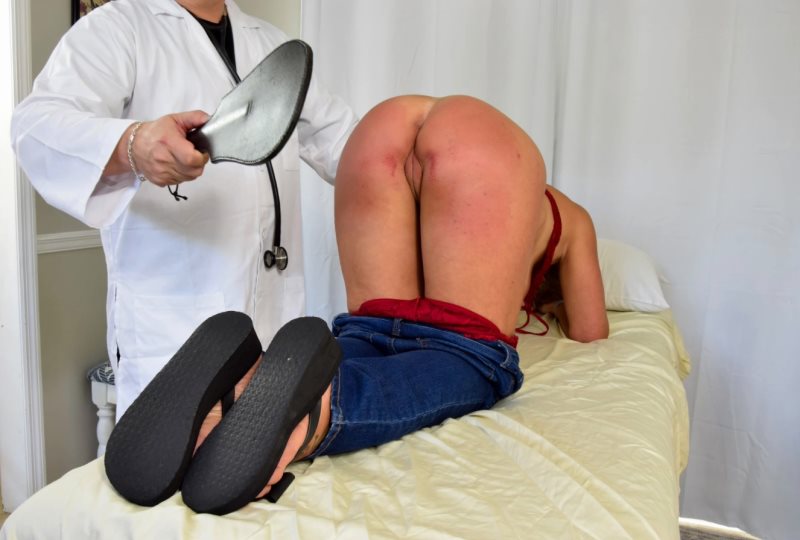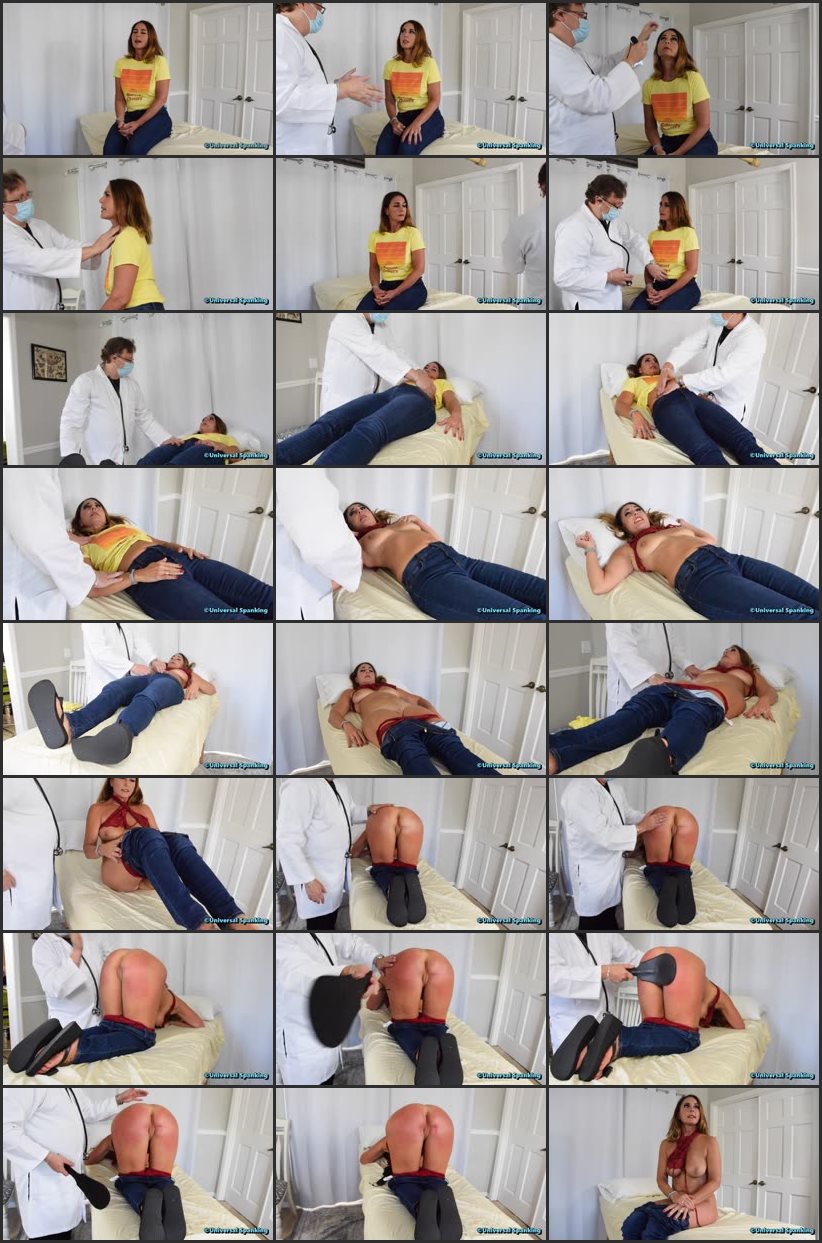 Model:
Carissa Dumond
Position:
Implement:
Studio:
Universal Spanking and Punishments
Format:
mp4
Duration:
00:20:05
Resolution:
1920x1080
Size:
1 GB
Description:
Carissa visited her family doctor, a man that she'd seen for years and came in knowing exactly what she wanted. Even before he had a moment to evaluate her, she requested medications and a note for several days off. It's fair to say that he was suspicious of the demands and decided to give her a full examination!
Once Carissa found out that she'd be getting an in depth exam she became nervous. It started normal enough, she had her ears, eyes, and throat examined. Though as it went on Carissa would be required to remove some of her clothing and the doctor began checking all over her body, including her breasts! Carissa really wanted those days off so she went along with situation, at some points she became impatient and frustrated, though other times she would be very passive and understanding as some of the examination methods tickled, making her giggle.
What Carissa never expected was having to get up
on all fours
for a bare bottom 'reflex test' with her gorgeous breasts hanging out. The doctor began smacking Carissa's bare bottom, spanking it hard and the beautiful woman certainly reacted. She was so exposed and her bottom turned red quickly, though she was fully humiliated when the doctor gave her a 'standard' asshole spanking! Carissa must've really wanted those days off bad because she obediently held position and at times she even let out reactions that indicated she might've been enjoying the spanking. Eventually the doctor would bringt out the office
paddle
and he administered a series of hard swats! Carissa was stunned, her cheeks were on fire but she wanted that note signed by her doctor desperately.
One must wonder if Carissa was telling the truth about her circumstances? Did she really need some days off to rest or did she have other things planned for that week? Furthermore, did Carissa's doctor suspect her of lying and was an examination like that truly standard and ethical. In any case, perhaps both Carissa and her doctor received exactly what they wanted (or deserved) in the end.