Spanked And Diapered - Cali Logan - Full HD/MP4
Exclusive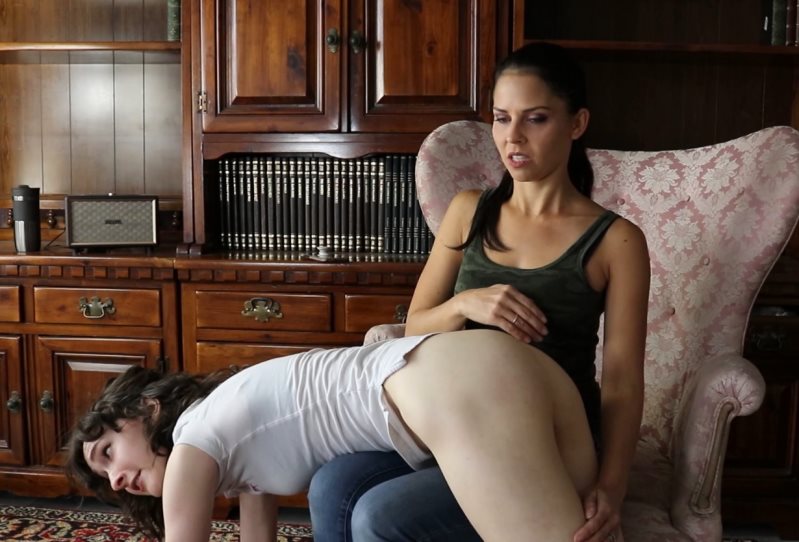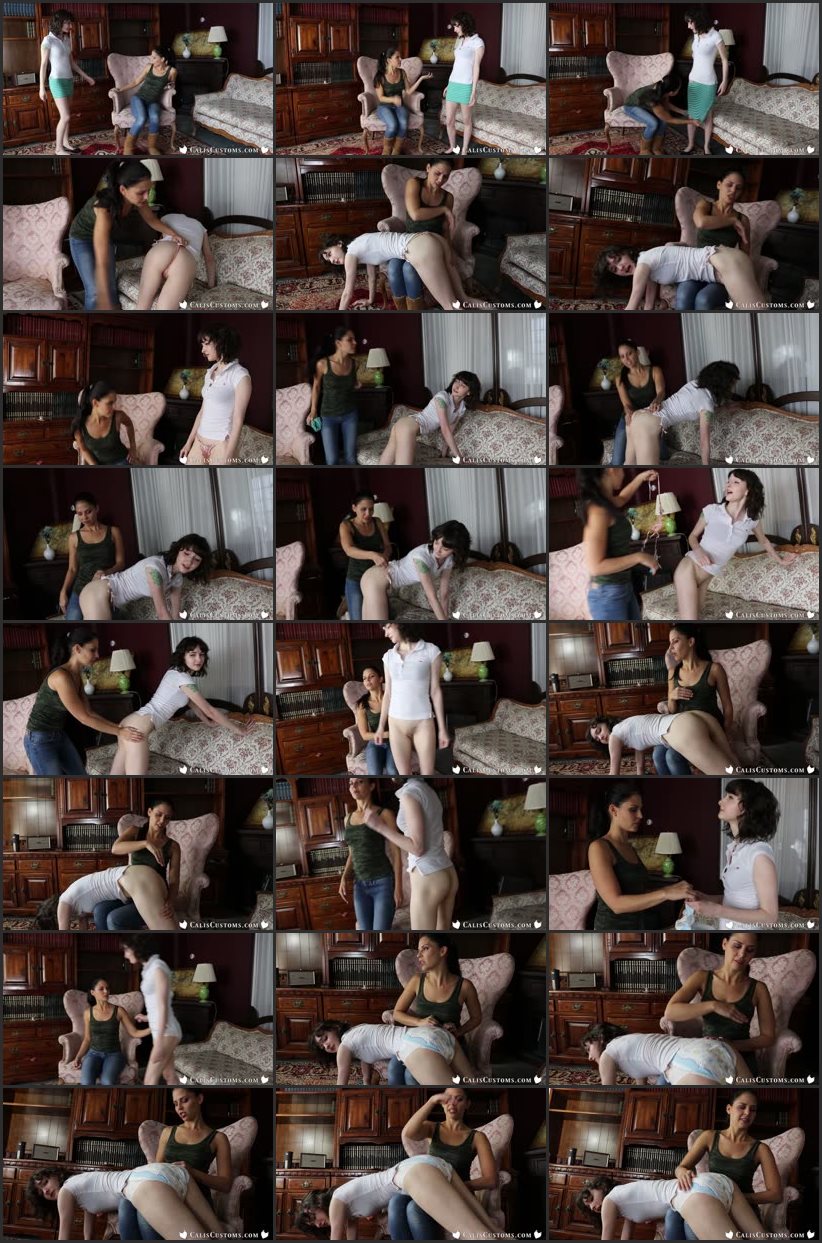 Model:
Angelica Vee, Cali Logan
Position:
Implement:
Studio:
Cali Logan
Format:
mp4
Duration:
00:10:36
Resolution:
1920x1080
Size:
781,7 MB
Description:
Angelica Vee was caught wearing a skirt that's too short AND a thong!! Naughty naughty! Cali Logan isn't having anything of that since Angelica just freaked out about Cali wearing something even less revealing. Plus, Angelica is wearing a black bra under a white shirt... Cali is appalled. Or she's just ready for some revenge. Cali gets even more flustered and just pulls Angelica's skirt right off!! Leaving Angelica in just her little shiny pink thong!
Cali spins Angelica around and is completely astonished that Angelica is wearing a THONG! A G-String practically! Cali throws Angelica to the couch and immediately starts Angelica's spanking!! Then she bends Angelica over her knee for more spankings! Angelica just squeals and yelps, but still maintains the idea that her improper undergarments are cute! Cali isn't letting this slide... she pulls out a pair of scissors and cuts the little lacy thong right off Angelica!!
Angelica keeps acting like a whiny brat, so Cali decides to take this punishment a step further... She continues a hard spanking since Angelica has such ridiculous double standards! Next, Cali pulls out an adult diaper, with a blackmail offer: if Angelica doesn't wear this diaper, Cali is going to tell the school's nuns on her! Cali will tattle tell for sure! So Angelica... does it! She's wears the diaper to not get in trouble... and Cali continues this punishment by giving Angelica diaper spankings!