Lesbian Schoolgirl Spanking - Bad Kitty - Larzstord - Full HD/MP4
Exclusive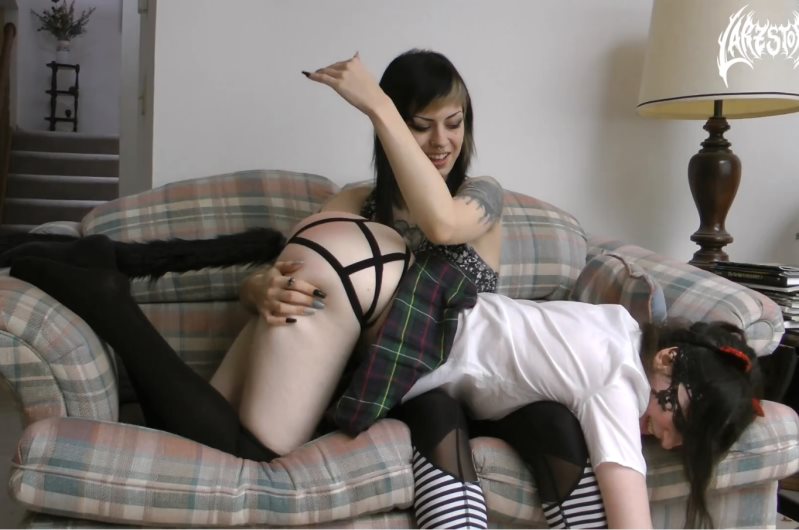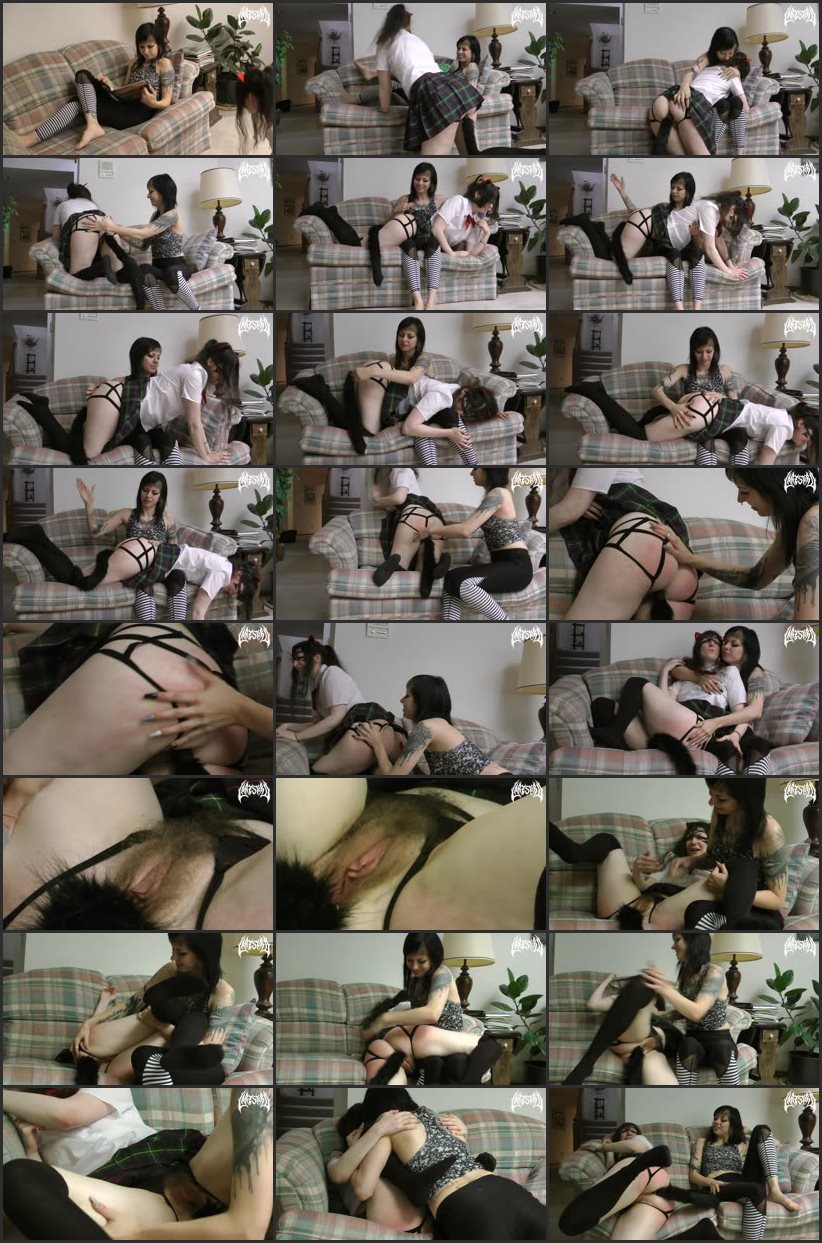 Model:
Violet
Position:
Implement:
Studio:
Larzstord
Format:
mp4
Duration:
00:09:50
Resolution:
1920x1080
Size:
343,5 MB
Description:
Violet kitty is craving so much attention. Desperate for some pets, she crawls over on hands and knees in a slutty schoolgirl outfit complete with black thigh high socks, kitty ears and a luxurious black tailplug. She creeps up with her ass peeking out from her plaid skirt to nuzzle against my tight yoga pants while I'm trying to enjoy some alone time. For the misdemeanor of rudely interrupting my relaxation, I decide to dish out some punishment to my little kitten.
Don't be deceived by Violet's shy demeanor, she's a slut, and I call her as much while slapping her phat ass raw. The slut didn't even wear proper panties, just a crotchless mass of black strap lingerie - which I snap over her thighs. The slap slap slap mixes with her pained whimpers as I up the ante.
She squeals like a pathetic pig as I throw her over my knee for some good ol' fashioned
OTK
bare-handed spanking. She's not safe from my nails either as I beat and scratch her ass into a beautiful shade of crimson while making her admit what a slut and pain pig she is.
She even admits, "It hurts so good."
Exactly what I thought.
I couldn't tell if she was crying or not, but I loved the way her whole body reacted to each sharp impact, not to mention the delicious jiggling of her thick booty and thighs. When I get to flipping her over, I discover that her hairy pussy is completely soaked! And being a filthy fucking whore, Violet's first reaction is to finger herself and lick off all that cunt cream. I shove her white school blouse up and slap her small tits since clearly she's enjoying the funishment and leaking all over my couch. I make sure she's humiliated and that everyone can see her pretty pussy and plug from different juicy angles.
I also bite her ass and inner-thighs hard, leaving some kinky bruises to some agonized screams of pleasure. Just wait until you see her eyes widen and the sounds she makes when I slowly zero in on spanking her exposed, swollen clit.
Don't worry, I made sure to kiss her bright red ass when I was through with her before sending her away and returning to my reading.