Brutal Bastinado - SuzannaMax - Full HD/MP4
Exclusive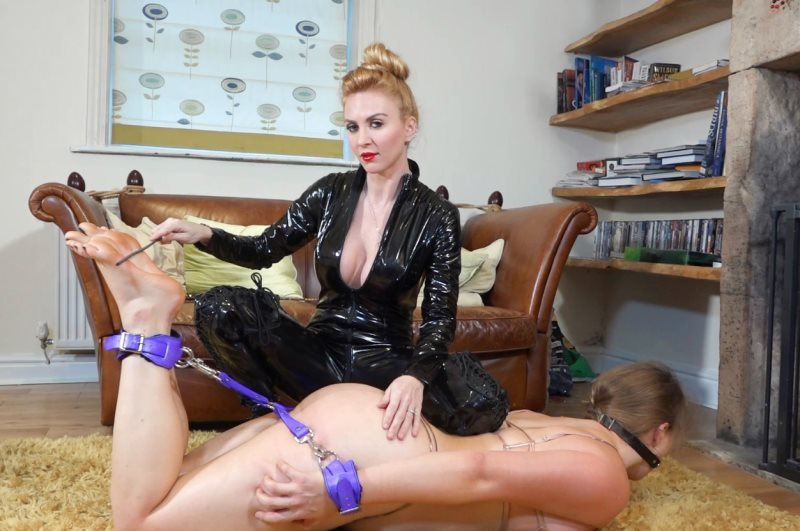 Model:
Miss Suzanna Maxwell
Position:
Implement:
Studio:
SuzannaMax
Format:
mp4
Duration:
00:09:59
Resolution:
1920x1080
Size:
1,1 GB
Description:
Rabbit prides herself on being a masochist, the thirst and need for pain to feel pleasure consumes her. But, there is nothing pleasurable about bastinado except when administering the delightful punishment. I am dressed in a spray on PVC catsuit and boots, terrifying is the only way to describe it. I have rabbit hogtied and gagged so as to muffle her shrieks. I start with My favourite smoked bamboo
cane
, rigid and unforgiving it strikes her feet making her scream out. I alternate between heavy strikes and gentle repetitive strokes.... both just as cruel with pain shooting up her legs continuously. her discomfort amuses Me and I move onto a much stingier synthetic
cane
. her screams grow louder and her body convulses after each blow, sweat drips and My smile widens. This is exquisite fun and I cackle as I unleash My
single tail
on her feet as a finale........ can she take all three or will she beg Me to stop!!!!