A Pony Training Epic - Ariel Anderssen - Full HD/MP4
Exclusive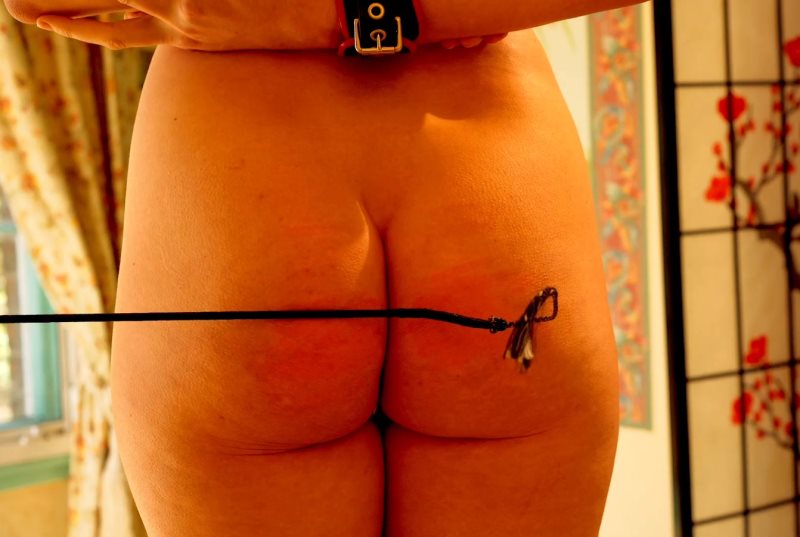 Model:
Ariel Anderssen, Amelia Jane Rutherford
Position:
Implement:
Studio:
Ariel Anderssen
Format:
mp4
Duration:
01:06:11
Resolution:
1920x1080
Size:
2,5 GB
Description:
I've ALWAYS wanted to be a ponygirl, and this is my chance to train at the world-famous Pony Ranch with the renowned Pony Master as my trainer! I can't wait!
Smartly dressed in lace underwear, high heels and a conservative black dress with white collar, I arrive at the ranch.  The Pony Master himself invites me into the study where he has me sign the contract, before telling me to take off all my clothes except for my high heels. From now on, I'm no longer a human, I'm a ponygirl, and perfect obedience is expected of me. I'm nervous and excited, and can't wait to get started on training. What will I be taught first?
Having been taken into the training room and had my hands cuffed out of the way behind my back, the first day's lesson is all about walking. Which sounds simple, but it isn't anywhere near as easy as it looked when I watched it on TV. In high heels, being led with a collar and leash, I'm quite wobbly to begin with, and the Pony Master punishes me liberally with his riding
crop
. After a lot of walking training (I'm getting quite dizzy!) it's time for me to recite the 12 ponygirl rules that I was sent before arriving at the Ranch.  I thought I knew them perfectly, but it's much more difficult. reciting them naked in front of my new trainer.  When I stumble over words, he punishes me even more with the riding
crop
. Then, finally, he tests out all his crops and whips on me, to decide which one will be most effective for training for in the future. The one he chooses is awfully painful! Then it's time for me to crawl on hands and knees to the stable where I'll be kept overnight. What an exciting first day of pony training! And what will tomorrow hold?
I'm awoken by the Pony Master. He uses his
crop
to wake me up, and I neglect to get into the correct position, so he punishes me immediately. The day's hardly started yet! He's so strict.  Then he tells me to follow him
on all fours
, and I begin to do so, forgetting that I'm supposed to wait until he hits me with the
crop
as a signal to move. So much to learn!  He leads me to the training room, and today, my training is all about the different positions I need to learn, and when I should get into them.  I try my very best, because I love position training, but still need many corrective strokes of the
crop
.  I don't mind though; I love my new Pony Master and I want to do everything perfectly. By the time we stop for a water break, I'm completely exhausted. But excited that maybe tomorrow I'll have earned my right to wear a proper pony harness and bridle....
Next day, I've been lucky enough to be dressed in a beautiful black and red leather harness with matching bridle and wrist cuffs connected behind my back.  Today, training involves working on my pony noises (stamping, neighing and whinnying) and all the different gaits a ponygirl needs to be capable of.  Some of them are really tricky and I'm soon breathing heavily behind my gag, and feeling a bit wobbly from tiredness. But it's so satisfying and I start to feel as though I really am on my way to becoming a real ponygirl, not just a trainee.  Signing my life over to the Pony Ranch was the best decision EVER!