The Bondage Olympics - Ariel Anderssen - Full HD/MP4
Exclusive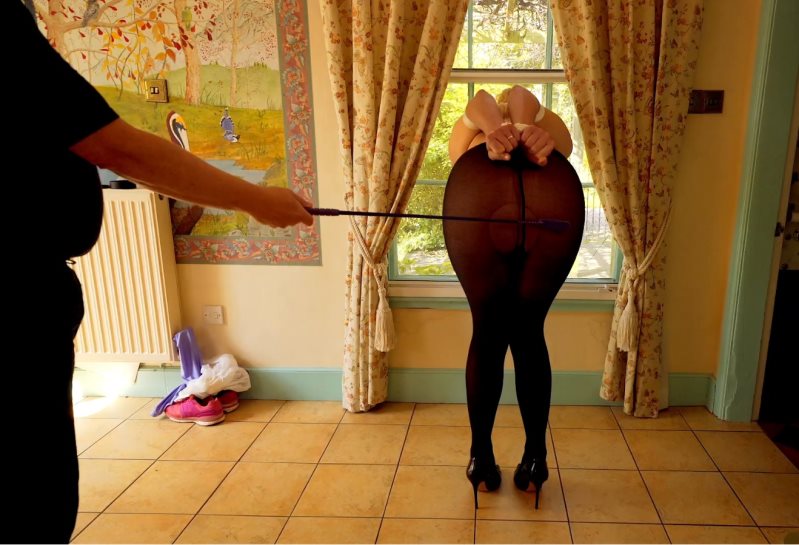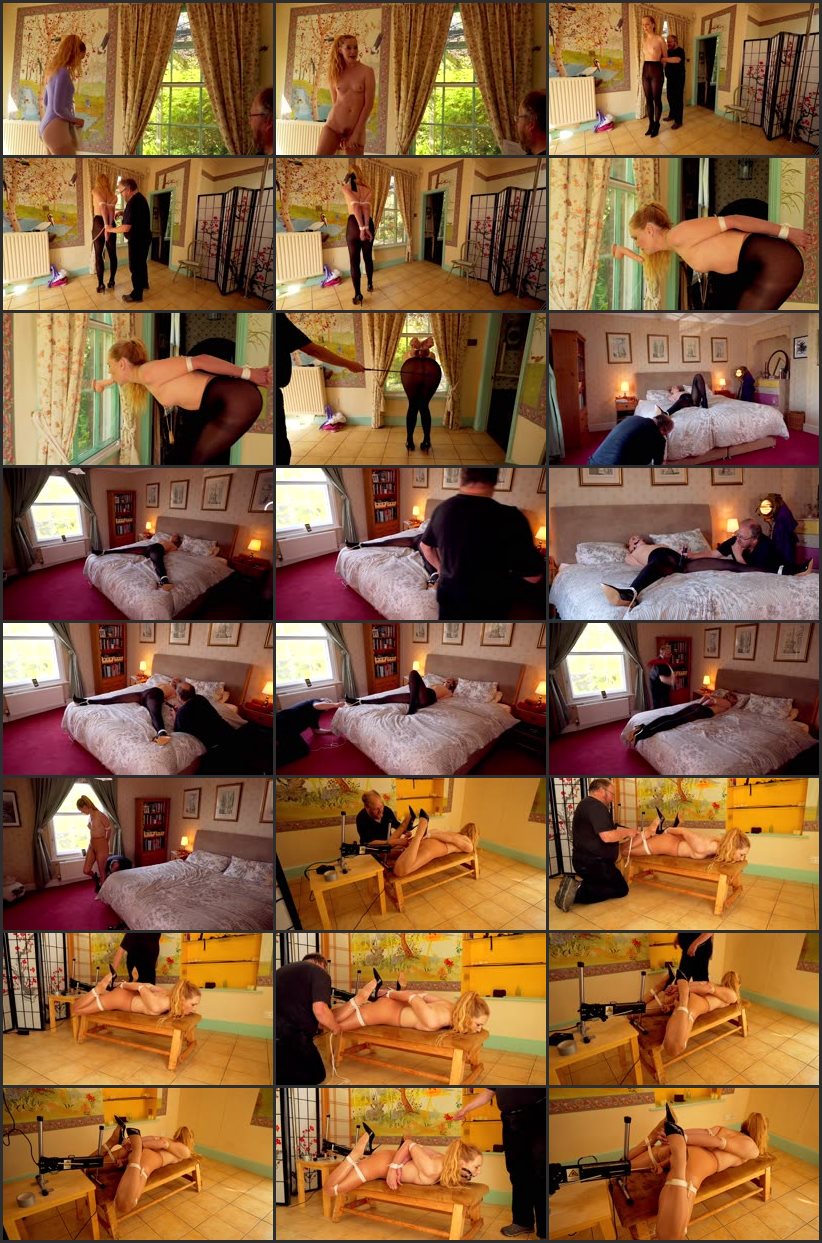 Model:
Ariel Anderssen, Amelia Jane Rutherford
Position:
Implement:
Studio:
Ariel Anderssen
Format:
mp4
Duration:
00:36:29
Resolution:
1920x1080
Size:
1,4 GB
Description:
How exciting! My husband decided we should try a 'home olympics' this weekend, and I assume it'll be something to do with sport. So I'm dressed in trainers, white tights, leotard, shorts, and I've even brought a swimming cap.  But my husband says I've misunderstood; that's not what I should be wearing at all! Instead, he instructs me to take everything off, and put on a pair of tan pantyhose with a remarkable hole in the crotch, and another pair of black pantyhose over the top, as well as a pair of high heeled shiny court shoes. This doesn't feel very sporty at all! The very next minute, Hywel is tying my wrists and elbows tightly behind me, and blindfolding me too. Next, he attaches agonising clover clamps to my nipples before taking the blindfold off to confront me with a dildo he's stuck to the window at waist height. He makes me suck on the dildo while he adds clothes pegs to the nipple clamp chain. The additional weight means that I forget to keep the dildo in my mouth - it hurts so much as my nipples are stretched!  But forgetting to keep the rules means I've earned 10 strokes with the riding
crop
. I don't like this sport!
After the punishment, I assume the ordeal is over, but Hywel leads me up to the bedroom with my wrists and elbows still tied behind me. It's time for the next 'event' in the bondage olympics, and I don't think it's going to be any easier than the first! He ties me to the bed, on my back, with my pantyhose-clad legs tied far apart.  He bit gags me tightly and tells me my next challenge is to avoid orgasming while he teases me with (my favourite!) vibrator. There's no way I can last 5 minutes! Which is why I end up face down, having had an unauthorised orgasm, being punished with 10 strokes of the
flogger
.  How could I possibly have managed not to cum though?  Finally, Hywel strips my black pantyhose off me, leaving me in just crotchless tan tights and my high heels. Whatever next?
Back downstairs, Hywel has set up the fucking machine!! He ties me lying face down on a bench, with my legs apart and folded backwards, exposing my pussy through the crotchless tights. He gags me with a dental gag and cranks it open wide, before turning on the fucking machine, which pounds my pussy hard. There's no way I can last 5 minutes - after a couple of orgasms I'm begging him to stop! Which means I have to be punished with 10
cane
strokes before he adds a huge cock gag to the dental gag, and leaves me, gagging on cock, with my pussy still full of the dildo! what a humiliation!