Ironed, Hogtied & Bastinado - Ariel Anderssen - Full HD/MP4
Exclusive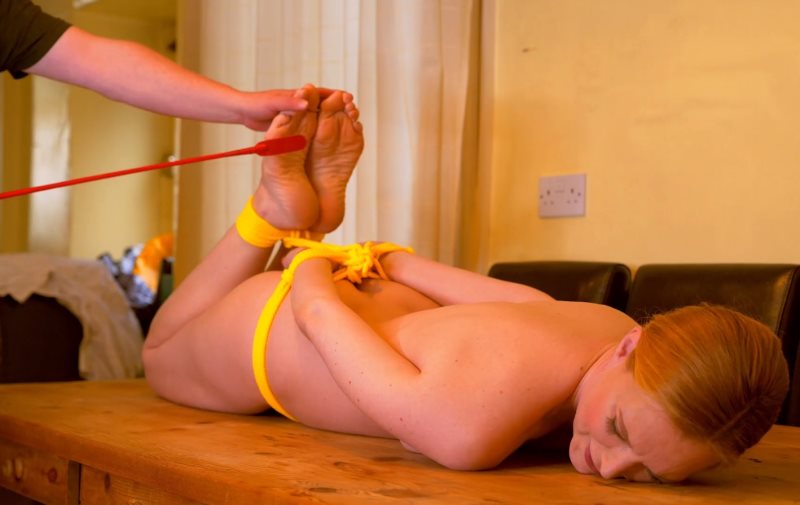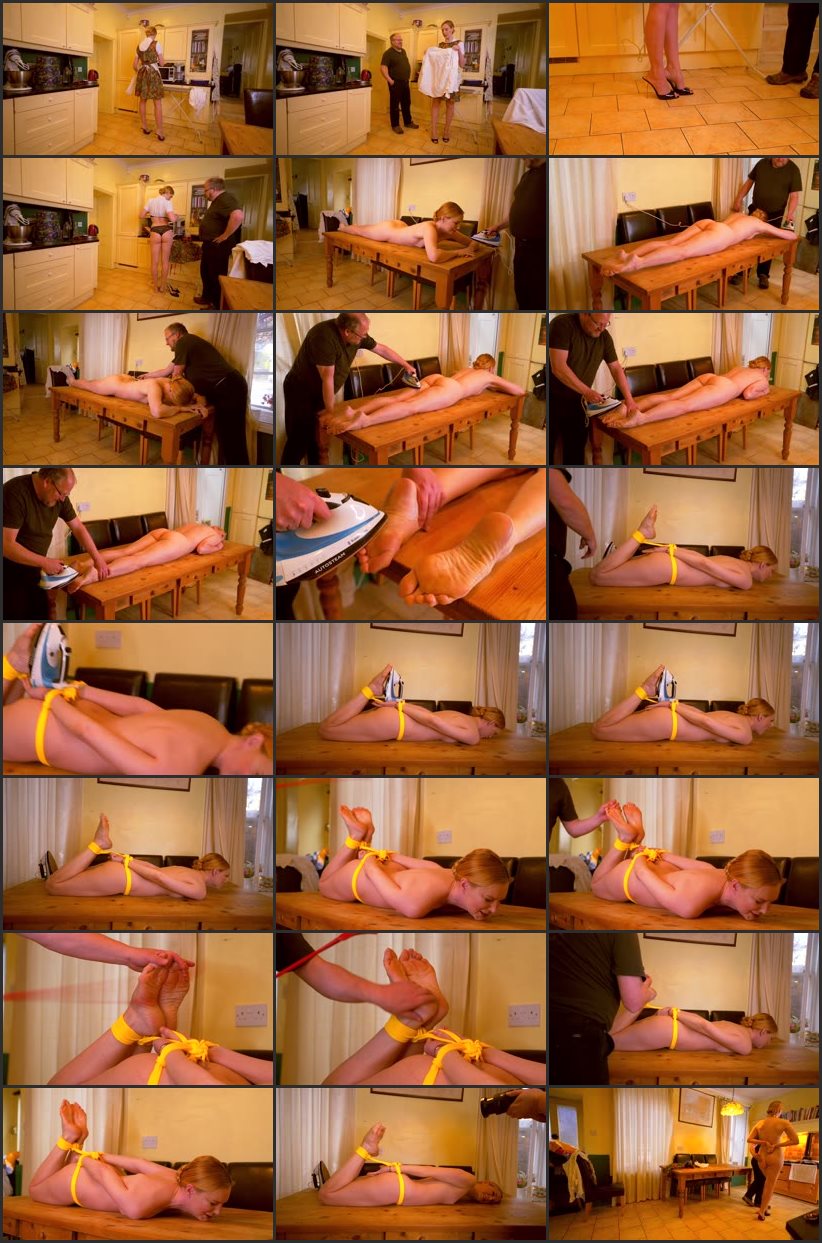 Model:
Ariel Anderssen, Amelia Jane Rutherford
Position:
Implement:
Studio:
Ariel Anderssen
Format:
mp4
Duration:
00:27:05
Resolution:
1920x1080
Size:
1 GB
Description:
I'm (sort of) ironing my husband's shirts when he turns up to criticise my work! How rude of him! He says that since we're in a traditional marriage (you can tell from my apron) I'll need to be punished, and that this time, a spanking won't be sufficient. Good heavens! What could possibly be worse than spanking? He orders me to strip entirely naked (how embarrassing) and remove my high heeled mules. He intends to iron *me* with a hot iron! He makes me lie face-down on the table, and runs the iron all over my body, all the way down to the wrinkled soles of my bare feet. The burning pain is everywhere but he's not finished with the punishment even when the ironing's over. On the contrary, next he hogties me, still naked and barefoot on the kitchen table, and rests the iron against my sensitive bare soles as it cools. And when he finally removes the iron, he takes a riding
crop
to the extra-sensitive soles of my bare feet for further punishment, before covering them in oil of wintergreen (that burns excruciatingly!) Finally, he makes me walk up and down in my mules, collar and leash, and nothing else. It's so painful to walk in my high heels now that the soles of my feet are so sore. How humiliating! How delightful!
Please note; this is a fantasy. The iron wasn't actually turned on & I absolutely don't recommend ever using an iron for actual BDSM play. Of course.