Keep It All In The Family - Part 4 - Well Spanked Bottom - SD/MP4
Exclusive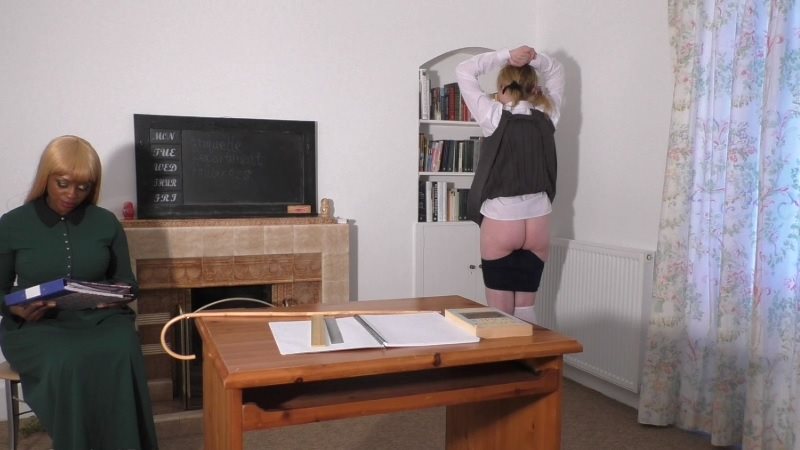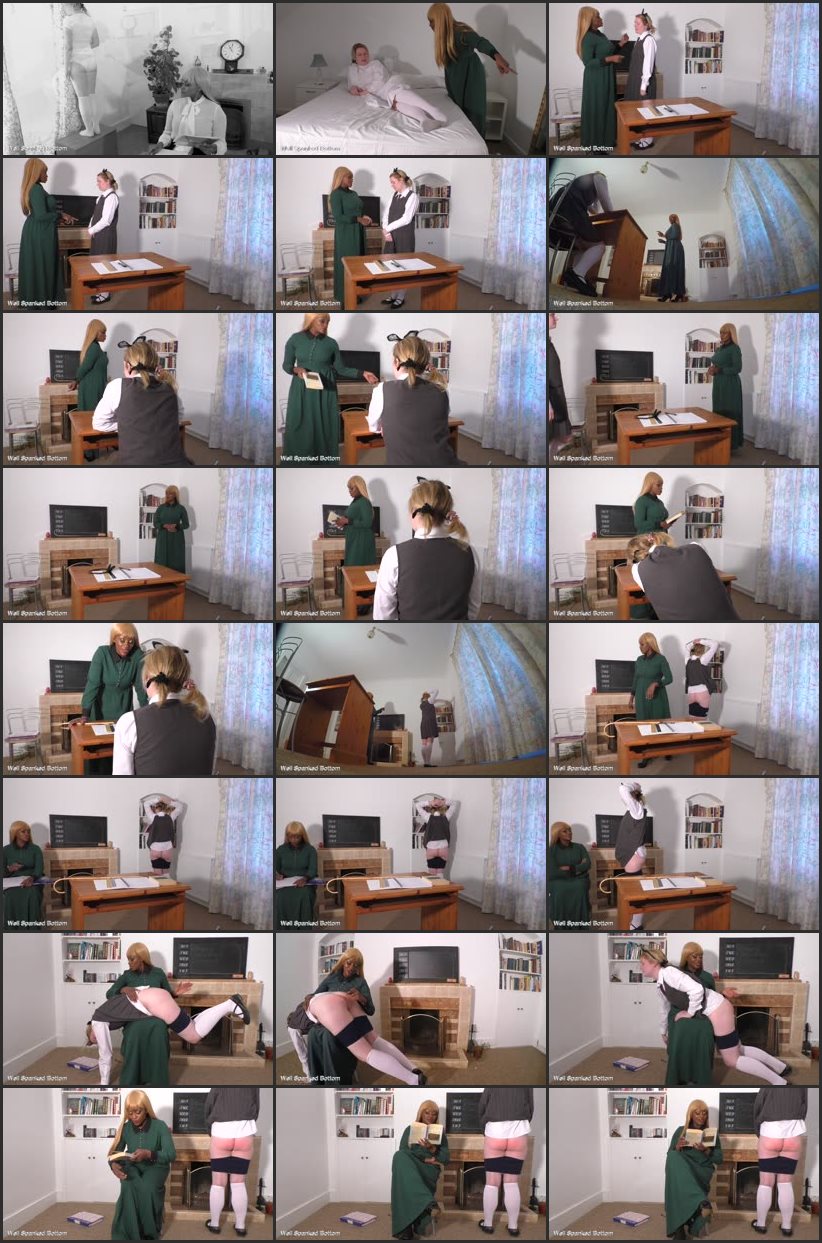 Model:
Rose Cavendish, Marlena
Position:
Implement:
Studio:
Well Spanked Bottom
Format:
mp4
Duration:
00:27:34
Resolution:
854x480
Size:
1 GB
Description:
It was the first morning of Marlena's stay, and any illusions she had about Rose's true nature were soon dispelled when she was woken with a series of spankings whilst still in bed. That had hastened her departure from said bed, and she had rushed downstairs to help with breakfast. She had not wanted to give Rose a reason to deliver another punishment. Truth be told, she was more than a little afraid of her imposing step-sister-in-law. Rose had insisted that she wear her school uniform for these lessons, and although she thought it absurd she had not wanted to cross her…
The school lesson was on etiquette, deportment, and good manners. The lesson had started with Rose conducting a panty inspection which Marlena found highly embarrassing. Rose informed that this would be a reminder to always be at her freshest as Rose would conduct panty inspections at whatever points of the day she chose. Marlena was instructed on the good deportment and behaviour expected of proper young ladies.
Following the brief exercise on department Marlena sat down to a History lesson.
As the class wore on she started to feel drowsy until she dozed off completely. Maybe it was the soothing sound of Rose's voice, or her own indifference to the subject at
hand
- she had never shown much interest at school - but Marlena was soon snoring lightly with her head on the table. She was jerked back to waking by Rose rapping sharply on the table with the
ruler
. Rose was very angry that Marlena had fallen resting during lessons and the sullen expression on the younger lady's face was not appreciated.
Rose reminded Marlena that she was not beyond receiving an official spanking. Or had this morning's spanking in bed not served as enough of a reminder? And then, to Marlena's horror Rose announced that she would be getting a
hairbrush
spanking just to show her that things can always get worse.
Marlena's skirt was pinned up and her knickers lowered. As Rose scolded her for allowing laziness and an I-don't-care attitude to seep into her daily life, Marlena could not help but feel like a naughty caught out. She felt truly sorry for what she had done, and was herself surprised that she had permitted herself to lapse back so quickly into her bad behaviour patterns. She also desperately wanted to get out of this situation, but the ever-looming threat of exposure to her husband ensured her feet remained firmly rooted to the ground. Rose then took her
over the knee
for a spanking. It was the most painful thing she had experienced, and she wondered if yesterday's spanking was to blame or she was starting to feel some degree of guilt for her actions. Her tears and pleading were to no avail as Rose did as she must, and after the spanking was over she was sent to stand on the box in the corner to reflect on her actions..
But just as Marlena was beginning to think the worst was over, Rose said, "And remember, a spanking in the day means a spanking at night…"