Naughty And Nice Full Movie - Veronica And Cara - worstbehaviorproductions - Full HD/MP4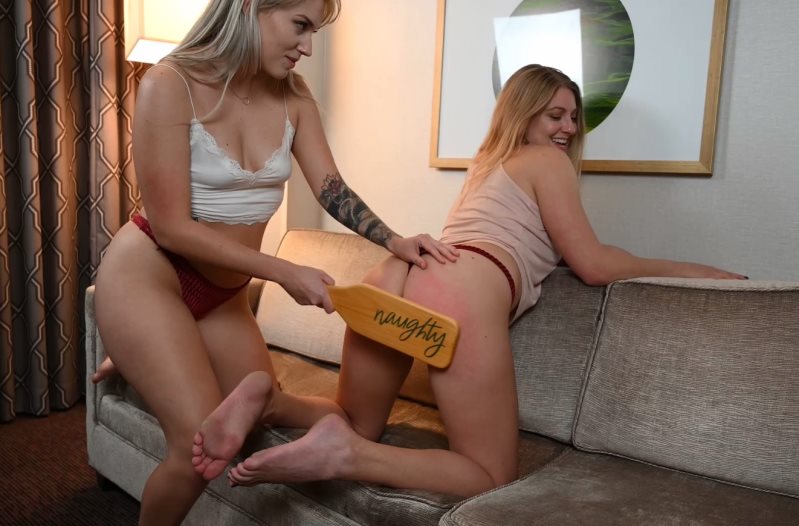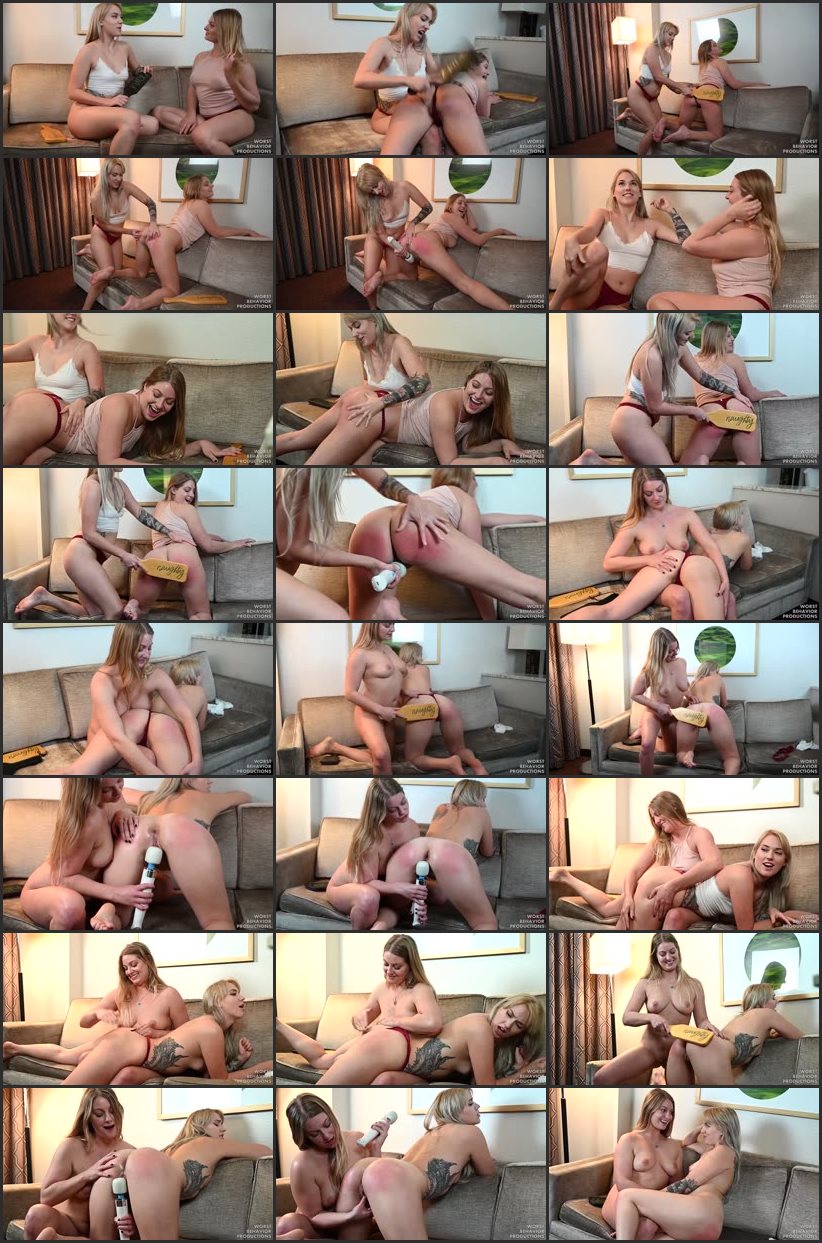 Model:
Cara Day, Veronica Weston
Position:
Implement:
Studio:
worstbehaviorproductions
Format:
mp4 (zip)
Duration:
01:22:06
Resolution:
1920x1080
Size:
3,7 GB
Description:
Cara Day and Veronica sit on the couch, giggling as they go over their Christmas list. What did you ask Santa for? After confessing a long expensive list, Cara is sure she is on the Nice list. Veronica is more realistic, with no delusions, she is definitely on the Naughty list. Cara knows just how to deal with naughty girls so they both get exactly what they want and deserve. Veronica is all to happy to be straightened out over her beautiful friends lap. Her gorgeous bottom wobbles under hard smacks with the "Nice"
paddle
, moaning as Cara caresses her between spanks. Petting her pussy through her red velvet panties, she moans and pushes back for more. A hard
hand
spanking, follows, complete with pussy spanking, wedgies, and lots of booty rubbing. With the nice portion of her spanking over, Veronica is ready for the "Naughty
Paddle
".
Bent over
the couch with her red bottom thrust out, the heavy wood cracks down. Cara Day swats her, rubbing her flushed skin in between. Her fingers tease, squeezing and scratching her rosy red cheeks, trailing between her legs. Sliding Veronica's panties off, the swats and fondling continue as she moans and cries out eagerly for both sensations. When she's had enough of the naughty
paddle
, Cara decides to reward her with a hard earned orgasm. Spreading her legs, expertly applying the hitachi to her clit, Veronica comes over and over for her sexy playmate. Part 2 - Cara Day is eager for a trip over Veronica's lap for a Nice girl paddling. The wide
leather paddle
splats across her succulent cheeks. Veronica positions her with full access, spread across her knee. Both girls are heating up, removing their tops as the paddling continues. Cara moans as Veronica's fingers explore, pulling her panties aside to spread her further. Splat, jiggle, moan, hard
hand
spanking follows, stinging warm flesh. Cara rides the perfect rhythm of the swats to ecstasy. Continuing to slap and caress her hot skin, the girls giggle and moan, enjoying each other thoroughly. Time for Cara's naughty paddling, Veronica strips her out of her panties, bending her over the couch. The thick wood
paddle
lands on her spread cheeks, making a sharp gasp. Even in pain, she enjoys the attention as her bottom in paddled hot and red. White hot welts have Cara feeling the consequences for a naughty horny girl who can't control her urges. Splat, gasp, moans, and giggles, punishing swats become erotic. A rare view of two gorgeous naked girls disciplining each other. It's hard to tell which is more turned on, Cara begs for a reward. Placing the hitachi expertly, Veronica continues to spank and spread her for a delicious view of her perfect pussy and asshole. Teasing her clit, teasing and making her work for it, pinching and teasing her engorged pussy lips, tantalizing with her fingers before getting her off. Car begins the buck and grind, on the head of the vibrator, clenching as she cums. Kissing as she convulses Cara is stroked to multiple orgasms. Two of the prettiest blondes get in the holiday spirit together with warm bottoms and well attended orgasms.