Slave Chrissy Gets Another Spanking (and More) - LBC Fetish - HD/MP4
Exclusive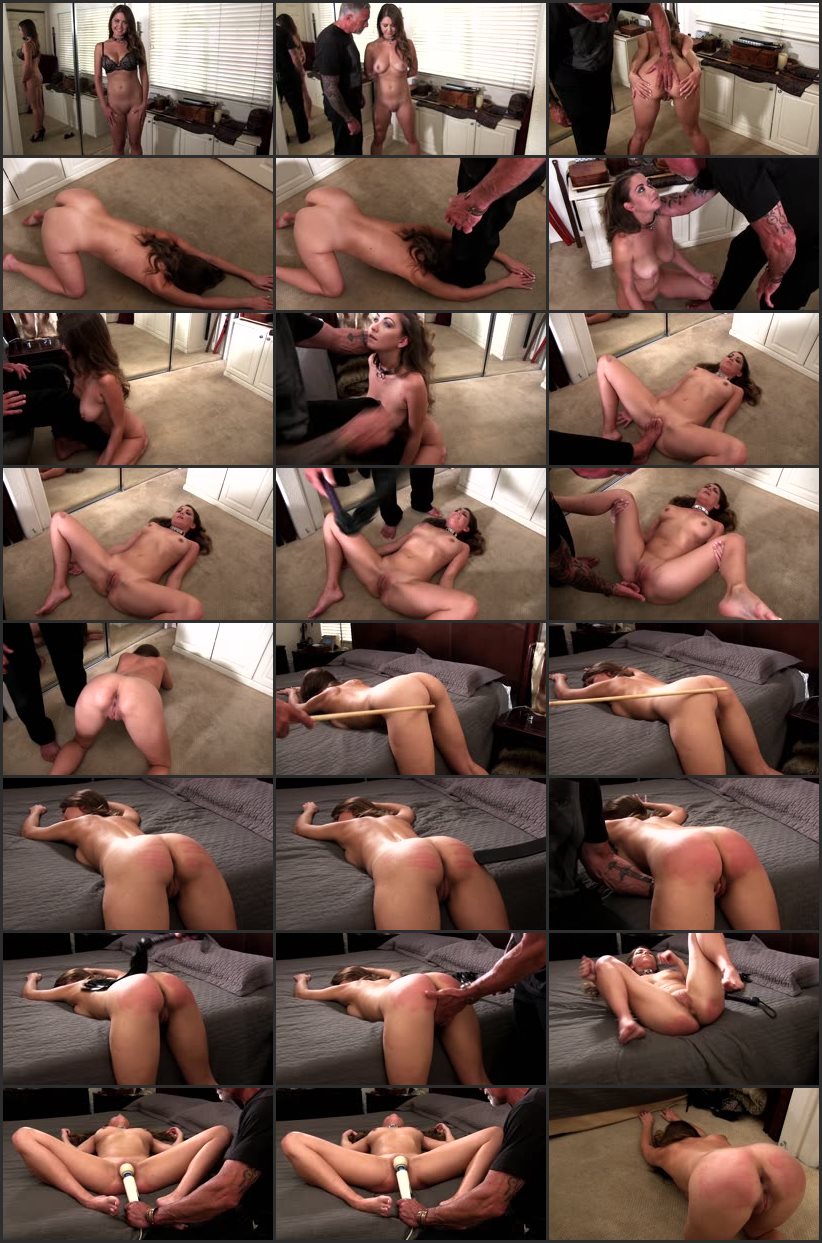 Model:
Chrissy Marie
Position:
Implement:
Studio:
LBC Fetish
Format:
mp4
Duration:
00:32:31
Resolution:
1280x720
Size:
1,4 GB
Description:
Sometimes a slave just needs to be reminded of what she is, and what purpose she serves.  Chrissy is wearing shackles and her collar...that's it...it's all she needs. I give her a little groping before attaching her  to the wall... ass out. I grip her by the snatch (a convenient
hand
hold) so she can't squirm away, as I quickly jam a finger up her ass...just to 'set the tone'.  A little discomfort and humiliation is a good start. I bring out my favorite
cane
and run it up between her thighs...the smooth cool wood feels rather pleasant...especially as I run up the crease of her shaved pussy.  This serves as a nice contrast to what she feels next. While still keeping a firm grip on her snatch, I give her a number of hard strokes.  I enjoy seeing the bright red stripes appear.  She also gets a sound spanking...and a flogging...while I keep my grip on her pussy.  I can feel her getting turned on as she's being punished. I use the bowling ball grip...a thumb up her ass and fingers in her pussy as I vigorously work her holes.  I get her close but I don't let her cum.  It's good to leave her 'hungry'.  I turn her around and add some clover clamps to her always sensitive nipples. Not her favorite thing...but I like it. I take her arms down and put her in First Position.  Then I have her put her face down on my feet.  A good reminder of her place. Finally I have her sit up and look at me...and I let het know that she's been a very good girl. I walk away as she continues to kneel...with a little satisfied smile playing across her lips.