Naomi's First Training, Full Feature - LBC Fetish - HD/MP4
Exclusive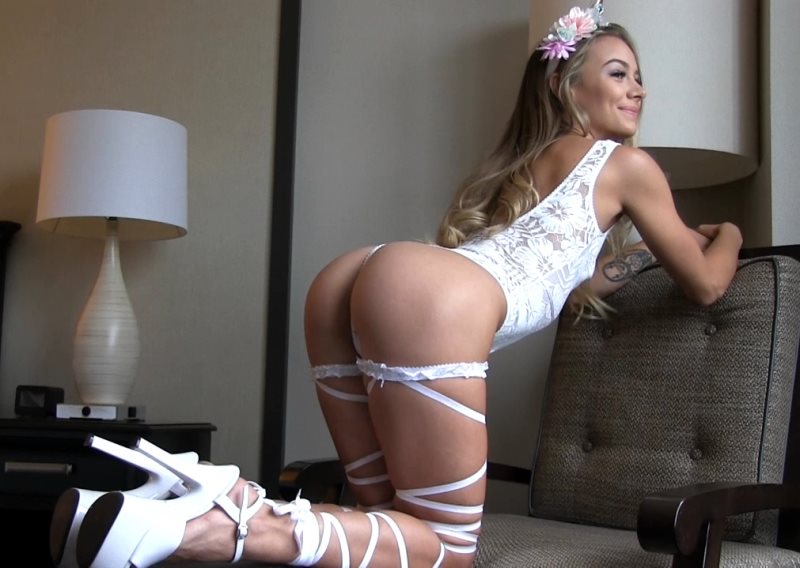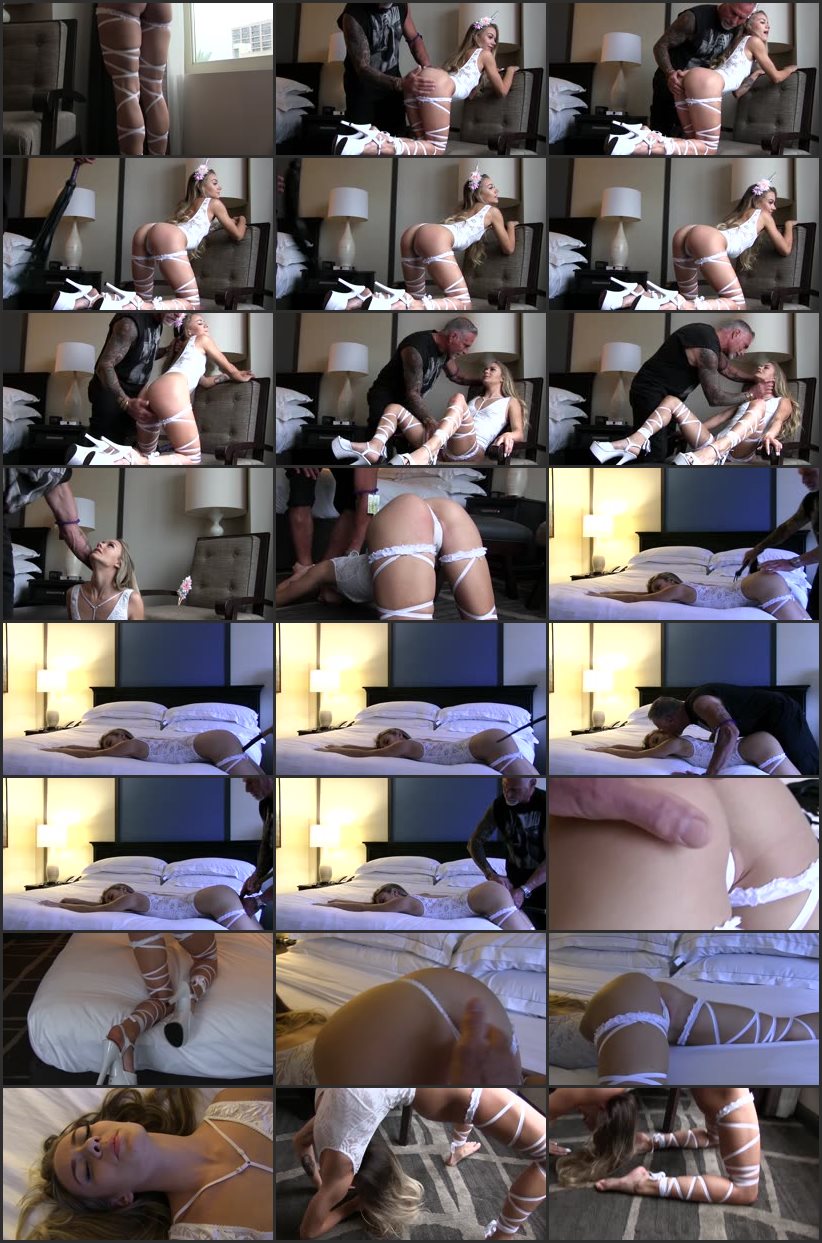 Model:
Naomi Swanni
Position:
Implement:
Studio:
LBC Fetish
Format:
mp4
Duration:
00:33:06
Resolution:
1280x720
Size:
1,4 GB
Description:
The scene was Fetcon 2018. I met pretty 18 yo Naomi Swann at the convention and after a friendly chat, she agreed to come up to my room.  And full disclosure... I agreed that she wouldn't be getting naked (sad but true). I found out that she had no experience with Dominance and Submission...or to be more accurate, no experience with being Submissive.  All her experience has been with submissive males, especially in regards to foot worship.  I have nothing negative to say about that...it just isn't my thing.  She expressed curiosity, so I was determined to both introduce her properly, and to leave her with a positive impression...I wanted her to want more. First, I had her walk to me and pose in the natural light.  She was wearing a sexy thong back lacy white outfit with thigh high white stockings and a cute flowery thing on her head.  Like a sexy festival girl. She happily posed and showed off her toned tan body...honed by years of dance and gymnastics. Then the fun started.  Her ass looked so inviting...just perfect for a spanking. She responded very well. Then I gave her an introduction to the
flogger
.  Not a particularly severe flogging...again, I wanted her to test out the sensation and want more.  A pleasant surprise happened when I flogged her between the legs...landing the strands on her (unfortunately) barely covered pussy. Her mouth opened and her back arched...the body language telling me that she liked it.  I had her sit back and open her legs, and I used my
hand
to give her pussy a rhythmic spanking.  She liked it a lot. She also liked it when I firmly but gently held her by the throat and hair. All good signs!  I instructed her in some basic Submissive positions.  First Position and then head down, ass up with her head at my feet.  I was thinking to myself...this is going far better than I could have expected. I have her get up on the bed... face down...ass poking up nicely.  I use the
flogger
...lightly swatting her between her legs.  The impact on her pussy makes her moan.  Then I use a new rolled leather whip.  I run it up between her legs...teasing and stroking her tan skin.  Using the firm rolled leather to rub her most sensitive parts.  Her eyes close, her hands clench the sheets. I shift gears...and have her crawl for me...across the room and back...ending up at my feet...learning where she belongs.  Then back on the bed...ass up... to get all her lovely parts spanked.  She's told me she's flexible, so I have her show me.  She pulls her legs open and back...very nice!  Then she does a complete back bend and holds the pose while a give her pussy yet another spanking. Finally I put her back in First Position... Naomi has plenty of potential!