Illegal Maid Trained, Full Feature - LBC Fetish - HD/MP4
Exclusive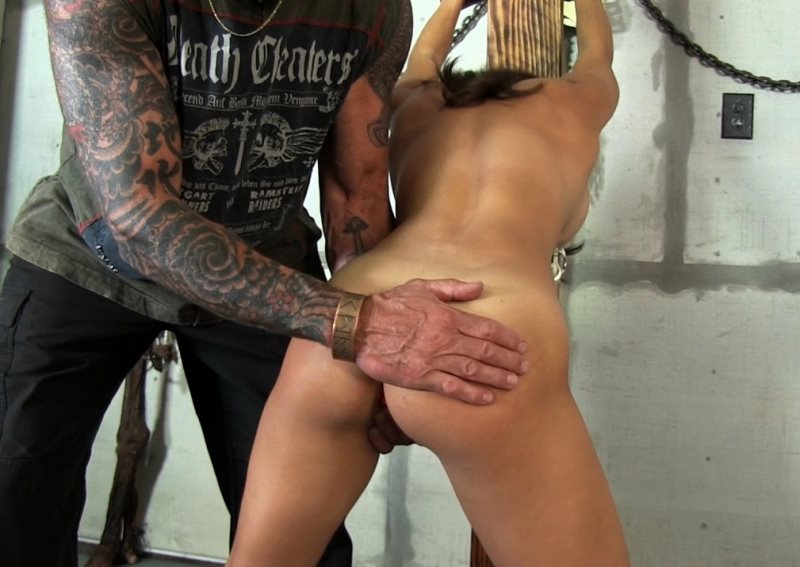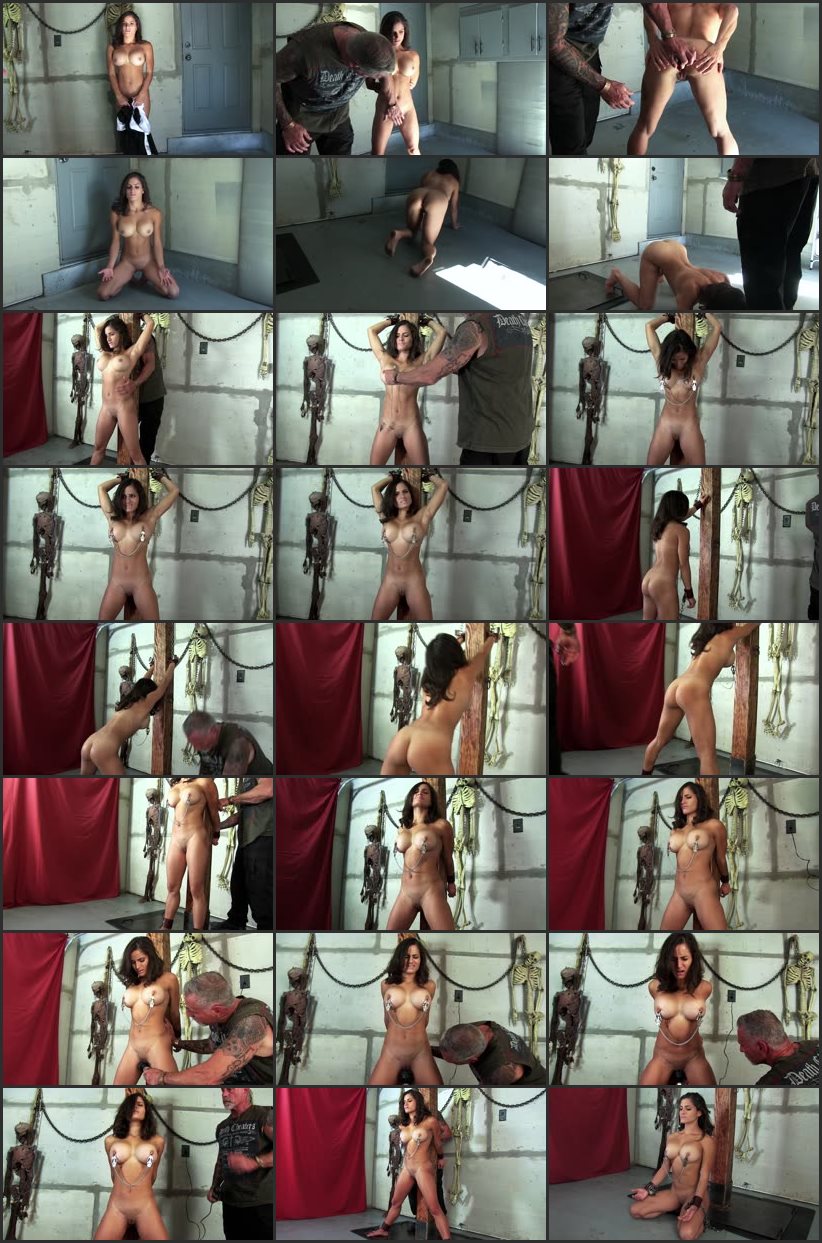 Model:
Chichi Medina
Position:
Implement:
Studio:
LBC Fetish
Format:
mp4
Duration:
00:32:42
Resolution:
1280x720
Size:
1,4 GB
Description:
Chichi has been kept as a prisoner by the fake Immigration cop who previously threatened to deport her.  In the meantime he has been training her as a sex slave...to be sold off to a purchaser when she is fully trained.  He still has some work to do.  Her English has improved since we've seen her last.  He orders her to strip out of her maid outfit and she stands for inspection.  He notices that her pussy hasn't been properly shaved smooth...it's bit fuzzy.  He chastises her for this. Punishment is definitely in order.  He tells her to bend over and spread her ass.  He pushes a jeweled plug into it. He tells her to kneel in her submissive position, and crawl back and forth across the cement floor.  Then he has her stand in front of the bondage post.  Her wrists and ankles get shackled...  arms locked overhead to the post, and legs spread and locked down.  She looks vulnerable and scared. He brings two sets of nipple clamps and attaches one end of each to separate nipples.  He gives her a choice.  They are both painful, but one is tighter than the other.  She chooses the less 'clampy' set.  See...he has has a heart. But the little wench still needs some corporal punishment. He gets the
flogger
and gives her poorly groomed pussy  some well deserved attention.  He makes her count the strokes in English...it's good practice for her.  When he's done, he unlocks her and turns her around...and now Chichi is now attached to the post with her shapely ass facing out.  Shackles locked, nipple clamped and butt plugged.  It's time for a nice ass flogging. He has her count the strokes. Then she gets a good ass and pussy groping, and a spanking.  Her brown cheeks turn a lovely shade of rosy red.  A nice match for the red jewel nestled between those firm buns. He releases her and turns her around...again legs shackled and spread apart. It's 'reward' time.  He teases her with the Hitachi...barely touching her before mashing the vibrating head into her pussy.  After a little time, the predictable happens...a nice orgasm for the little maid. He releases her and tells her to assume her position on her knees. She kisses his
hand
and stays in place...obedient and expectant.  She's learning!