Too Old To Wet - ABDL Spanking - Full HD/MP4
Exclusive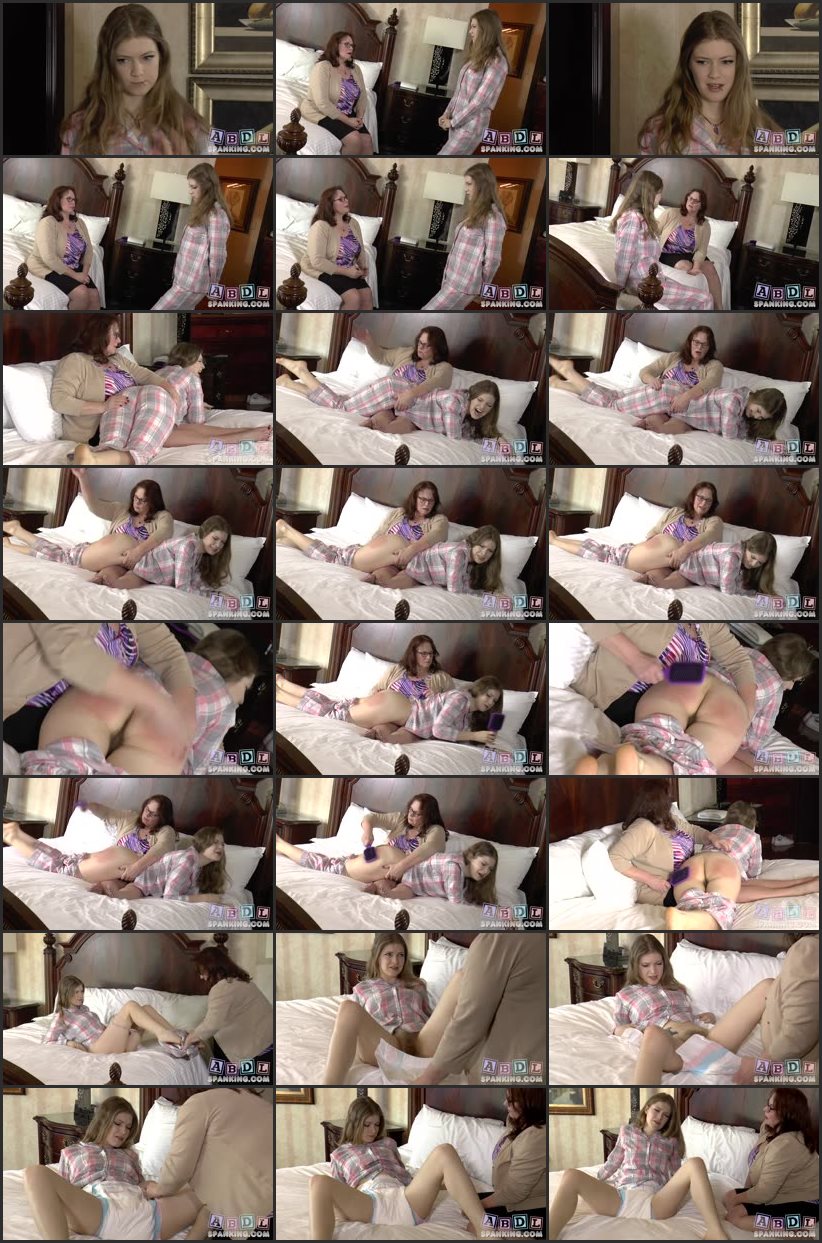 Model:
Apricot Pitts, Miss Elizabeth
Position:
Implement:
Studio:
ABDL Spanking
Format:
mp4
Duration:
00:14:46
Resolution:
1920x1080
Size:
864,7 MB
Description:
Apricot just seems unable to stop herself from peeing anywhere, anytime lately and this disgusting behavior needs to stop! She has had no self-control recently, and once again got herself into trouble at school. Step-Mom hears about the latest embarrassing episodes and confronts her girl back home. She is exasperated at how Apricot won't use pull-ups or seek help... so she takes matters into her own hands, giving her wayward girl a mean scolding, spanking punishment that has Apricot shamed and close to tears. Not only that, this time Apricot earns herself the
hairbrush
across her sore red bottom, and Miss Elizabeth doesn't hold back. There is a surprise in store for step-mommy's girl as she is put into a big, crinkling, puffy diaper. It is so humiliating for her, as step-mom expertly places the ungainly diaper over her girl's private parts, safe in the knowledge that Apricot, even though she is too old for this, can safely pee without bothering others. She is too old to be doing this, but in the meantime, the diapers will ensure any accidents will be only of concern to her girl. Perhaps she'll learn to avoid any future mishaps as spankings and diapers will be on the agenda again and again if she doesn't!