Breaking The Brat - Miss Ruby Marks - Full HD/MP4
Exclusive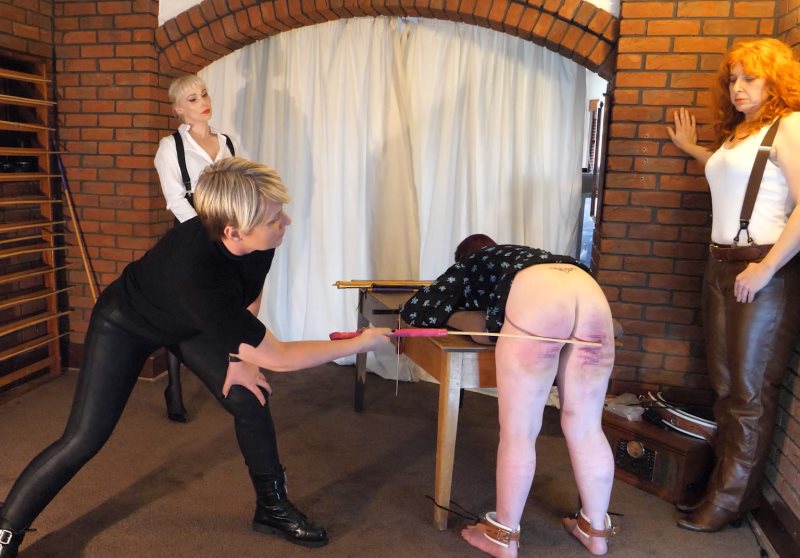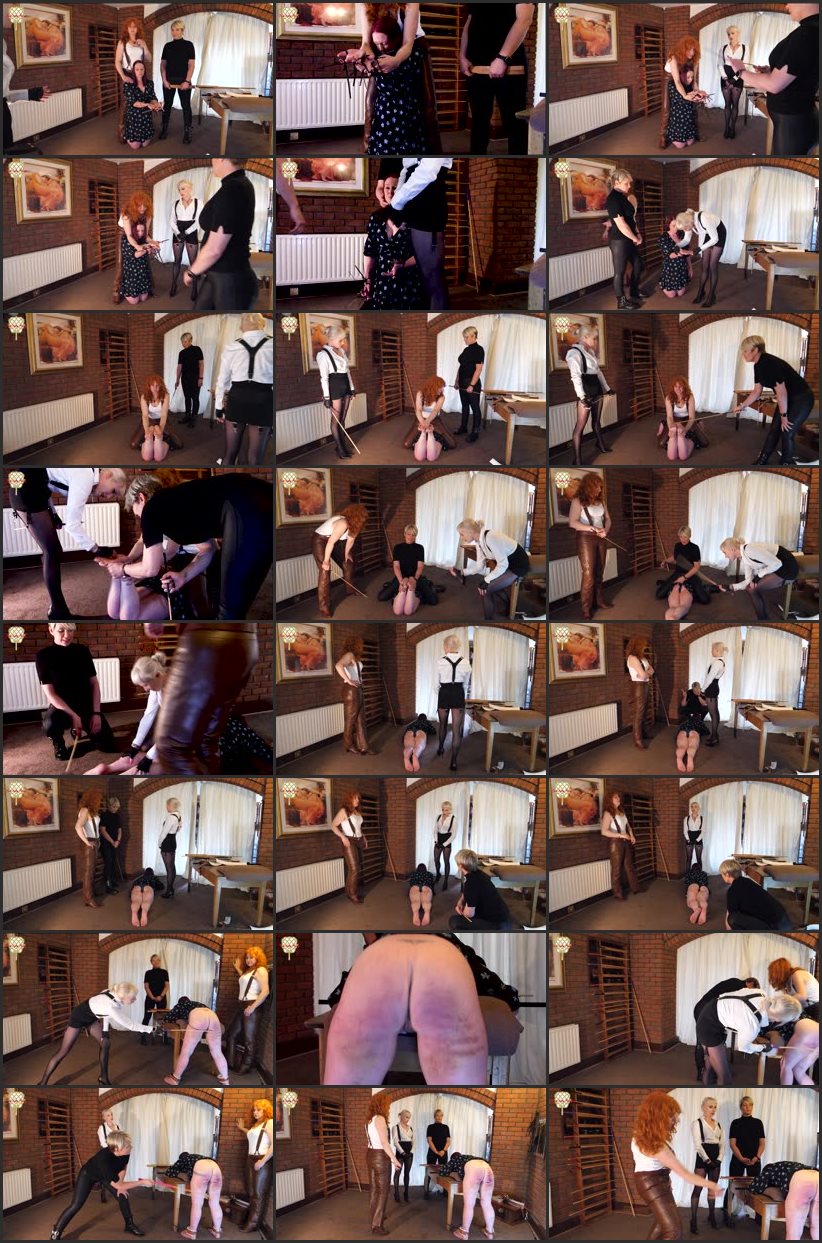 Model:
Maestra Morgan, Mistress Baton, Becky, Miss Ruby Marks
Position:
Implement:
Studio:
Miss Ruby Marks
Format:
mp4
Duration:
00:32:05
Resolution:
1920x1080
Size:
1,9 GB
Description:
Becky (or cinders as shes affectionately known) has been a complete and utter, unappreciative, rampaging brat. I now things have got personal. Betraying My trust and badly letting me down, she is brought before 3 of most fearsome Domina and disciplinarians to walk this planet. Maestra Morgan, Mistress Baton and Myself have discussed beforehand what should be done regarding her appalling behaviour and a judicial triple threat punishment from a talented triple threat team has been decided on. This brat will be broken once and for all. 
Becky chose to steal one of My most precious implements the other night and then boast about it on social media. I took this very very personally as this implement means a lot to Me and represents something to Me emotionally that Becky hasnt even considered. Neither did she think about whether I would need this implement in the days that she had it in her possession miles away from Me. This kind of selfish light-fingered behaviour can only be dealt with in 1 way. With a judicial tawsing to the hands. However flinchy becky cannot be trusted to keep her fingers out and so Maestra Morgan creates some strict zip tie bondage for her fingers which are a true work of art. This stops her curling her fingers over and she is told that the entire point of this punishment is she has to submit. Thats the beauty of it. We all deliver 6 very hard
hand
strokes with Our
tawse
to each
hand
giving 36 in total. 
Next becky simply must roll over and have her feet punished with some very hard bastinado. Each of us takes it in turn to
cane
her feet whilst someone sits on her and restrains her ankles to keep her squirmy body still. She cries and begs but we explain again why she is here and exactly how she disappointed Us all. Scolded severely for letting me down in regards to her studies, becky came to Me and asked for severe, no limit, real punishments to help her address things in her life that she is struggling with. Progress, time management, studying, diet and exercise and yet despite all My efforts (of which there are many), she has let me down over and over and must now face the consequences of her behaviour. 
Finally for all her goading me on social media, bratting and telling Me shes stuffing her face full of sugar I have sentenced becky to a sweet sixteen sugar
cane
strokes in her sweet spot from each of Us. 48 in total, 16 off each. Judicial severe strokes. This features some lovely angles, replays and slo mos of the stokes as we all bricklay the strokes over and over. Finally her punishment is over and she can put it all behind her and move on broken but forgiven.  
Ill never break her spirit... but why would I ever want to.