The Progressive Punishment Program #4 - Lexie - Universal Spanking and Punishments - Full HD/MP4
Exclusive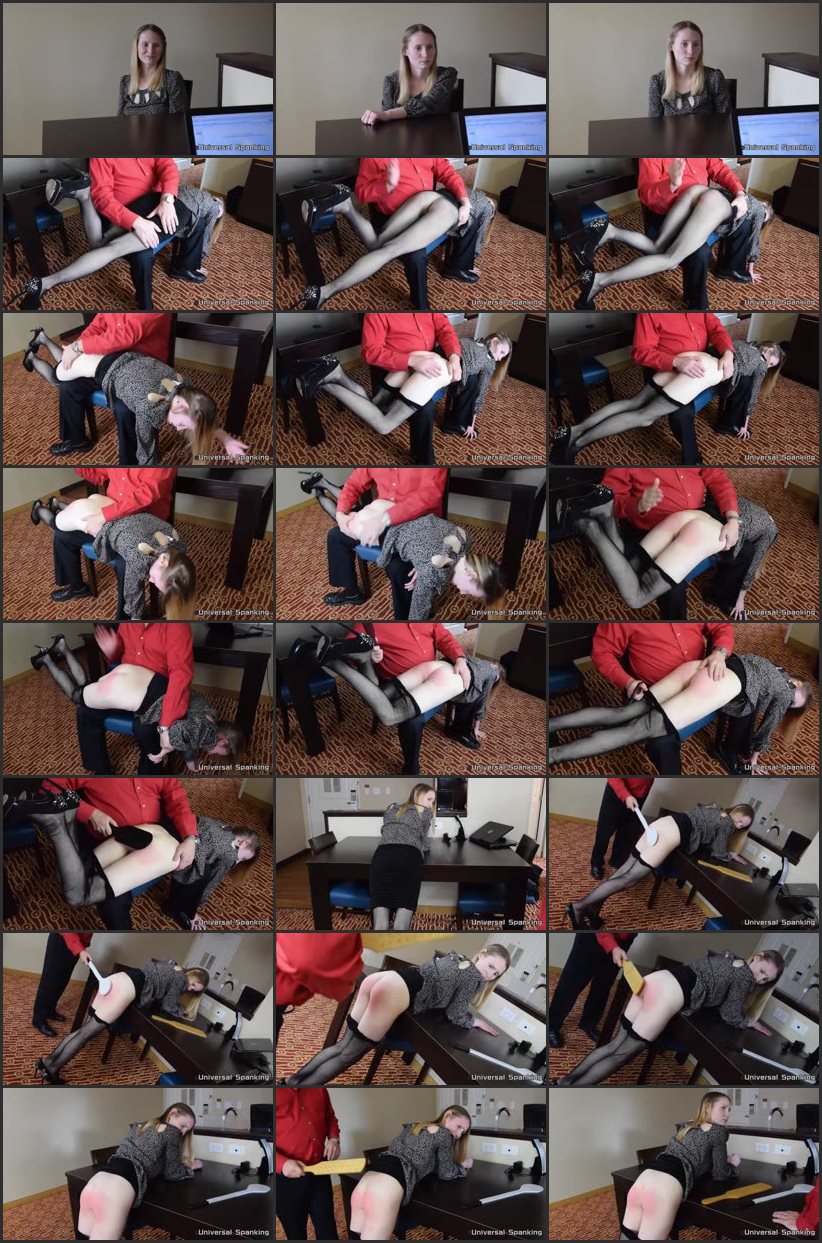 Model:
Lexie Warrior
Position:
Implement:
Studio:
Universal Spanking and Punishments
Format:
mp4
Duration:
00:27:21
Resolution:
1920x1080
Size:
1,4 GB
Description:
Lexie was feeling ambitious and was confident that she could skip ahead of everyone else at the office. She'd heard that Mr. Long gave extra special attention and guidance to those willing to adhere to his strict methods. Recently, Lexie was scheduled to meet with Mr. Long to discuss a raise and the young lady brought up the idea of her being included in the Progressive Punishment Program. Lexie's Boss was shocked that she'd even heard of the program, but it seemed that word had gotten around their fortune 500 company. It's no secret that corporate america has often relied upon secret measures and methods to determine who would rise to success in the biggest offices around the country, even our news media wouldn't dare cover the story of how certain people reach high level positions.The Progressive Punishment Program was often used as a method to get high achieving employees back on track when they were not living up to their full potential. However, the program was also designed to allow those motivated enough to rise to higher levels faster. Often times the program would require an employee to showcase unwavering loyalty and obedience to their superiors. Furthermore, the acceptance of regular and painful spankings were (and are) always a requirement!Lexie was fresh out of high school and going to college at night, she was certainly willing to grab the brass ring. Although hesitant, Mr. Long could see that Lexie was more inspired than that rest of the new hires and he decided to give her an opportunity. The pretty girl would be taken over his knee for a spanking in her skirt and high heels. She always came to the office looking professional and Mr. Long liked that in an employee. He smacked her bottom swiftly and Lexie took her licks like a woman who was on a mission. Soon she'd find her dress pulled up and there was little protection from his strong
hand
, though she'd heard around the office that Mr. Long always spanked on the bare so she knew what was coming!Lexie was always curious about spankings and what it would be like to be in a relationship that required her to be spanked on a regular basis. This situation was her chance to experience the best of both worlds,...discipline from a man that she respected while she quickly advanced in her position. It's fair to say the the
hand
spanking hurt her little bottom a lot, plus she was sore from the painful smacks that she was given from a hard
leather paddle
. However, there was no way that Lexie was going to quit, she clearly saw that there was a long plastic
paddle
and a
wooden paddle
set on the table, just waiting to toast her naked backside! She was nervous, though at that point though her natural reaction was to bend over and accept her swats. They stung so much and Lexie began to struggle, could she really accept punishment like this several times a week for the next few years of her life? You'll see if Lexie made it through that interview and if she was accepted into the Progressive Punishment Program.