A Memorable Maintenance Spanking: The Paddle With Holes - Universal Spanking and Punishments - Full HD/MP4
Exclusive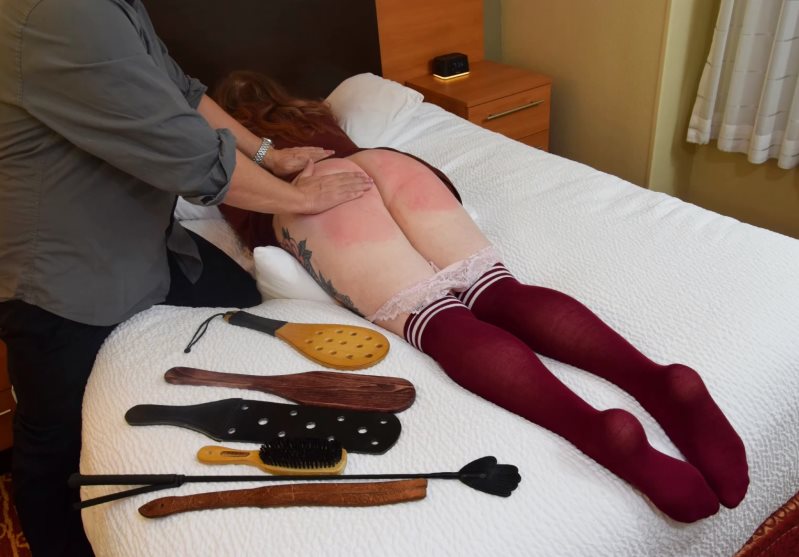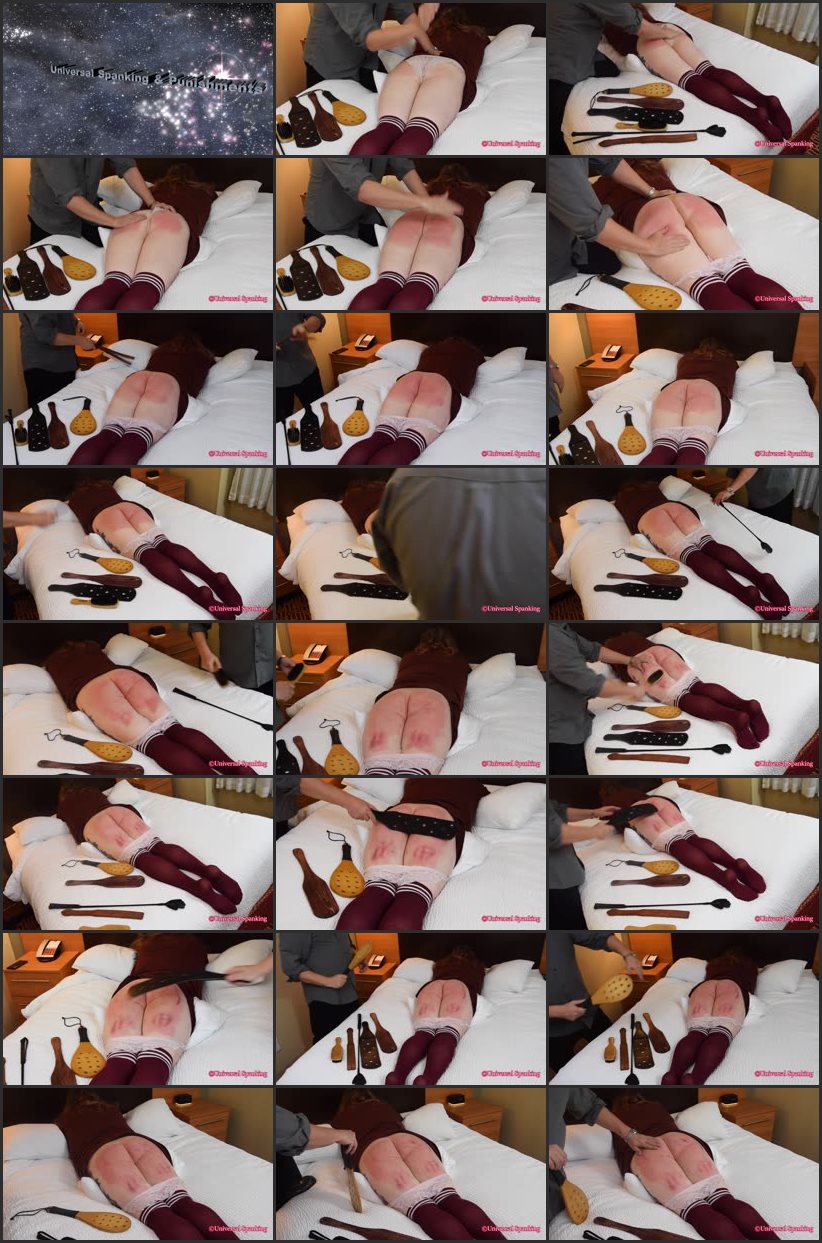 Model:
Danielle Banner
Position:
Implement:
Studio:
Universal Spanking and Punishments
Format:
mp4
Duration:
00:19:05
Resolution:
1920x1080
Size:
1001 MB
Description:
Danielle Banner reached a point in her life where she was soul searching, she had begun seeking out structure and discipline. Eventually, she found a dominant willing to deliver the regular stern spanking punishments that she so desperately needed,...and craved. Danielle would find comfort in their dynamic, eventually signing a punishment contract that would involve regular discipline, also known as a maintenance spanking.Recently, Danielle Banner was instructed to show up for a maintenance spanking, one that that would leaver her bottom in a state of discomfort for quite some time. As she entered the room a sadistic selection of painful implements were already laying on the bed, she would lie right next to them. A stern
hand
spanking would start the session that would have Danielle feeling instant heat upon her bare cheeks. Next, a short stinging
tawse
would be used to strap Danielle's bottom and thighs! She could feel the welts already forming and knew that spanking session had a long way to go before it would be completed.A riding
crop
can be a serious instrument of correction and Danielle would find that out as the tip of the
crop
danced across her bottom and thighs. A wooden
hairbrush
would be used next and Danielle couldn't believe how much it stung, but she did her best to hold position and to be obedient during the spanking. A rubber strap with holes and two wooden paddles would be used to finish off the maintenance spanking. That rubber strap burns, though the second
wooden paddle
had holes and would be used in a way that had Danielle reeling. Her dominant would step back and run up giving her some amazingly hard swats! Her butt was on fire, however Danielle took those licks like a big girl. What was quite shocking though was the request that was made when her spanking was over.