Spanked, Paddled And Caned Over Skirt - Ariel Anderssen - Full HD/MP4
Exclusive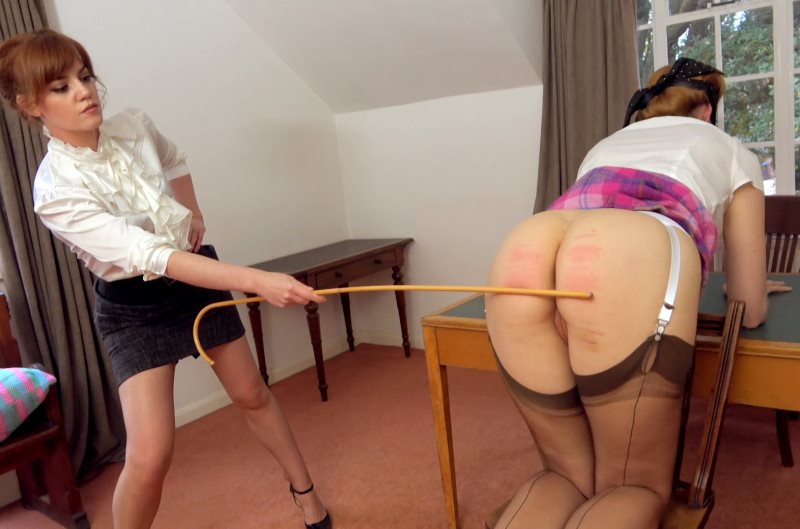 Model:
Ariel Anderssen, Amelia Jane Rutherford, Zoe Page
Position:
Implement:
Studio:
Ariel Anderssen
Format:
mp4
Duration:
00:35:55
Resolution:
1920x1080
Size:
2,1 GB
Description:
Sir Edward Doesn't ExistI've misbehaved dreadfully at work, and the board has voted and sealed my fate. I received a letter so I know exactly what's going to happen to me. A long, hard spanking over my tight tweed pencil skirt, followed by an equally thorough paddling (also over my beautiful skirt). Then a caning; they haven't even specified how many strokes so I can only assume it will be long and arduous, but I know that the last six will be on my bare bottom! Then comes the punishment of my choice - to show that I'm fully on-board with my correctional treatment. I've chosen a butt plug!I'm scared, of course. VERY scared because I'm sure it'll be a very severe punishment. But I'm also SO excited. The letter was signed by Sir Edward, and I'm absolutely sure it'll be him who punishes me. I get into position, kneeling
bent over
a chair, waiting for him to arrive. As ordered in the letter, I've blindfolded myself (in order to demonstrate that I consent to have any member of the board administer my punishment. I hear Sir Edward (I'm SURE it's Sir Edward) arrive, and the spanking starts. It's SO painful! But SOOOOOO exciting. I can't wait to tell him about the butt plug!Please note, this was a custom video, and the customer specifically requested long spankings over the skirt. So my bottom is only bare towards the end of this movie. It's one of the longest spankings I've ever shot though!