The Brat Gets Bath Brushed Again (and Belted And Soaped To Tears And Beyond) - Part 2 - Punishments Only - Full HD/MP4
Exclusive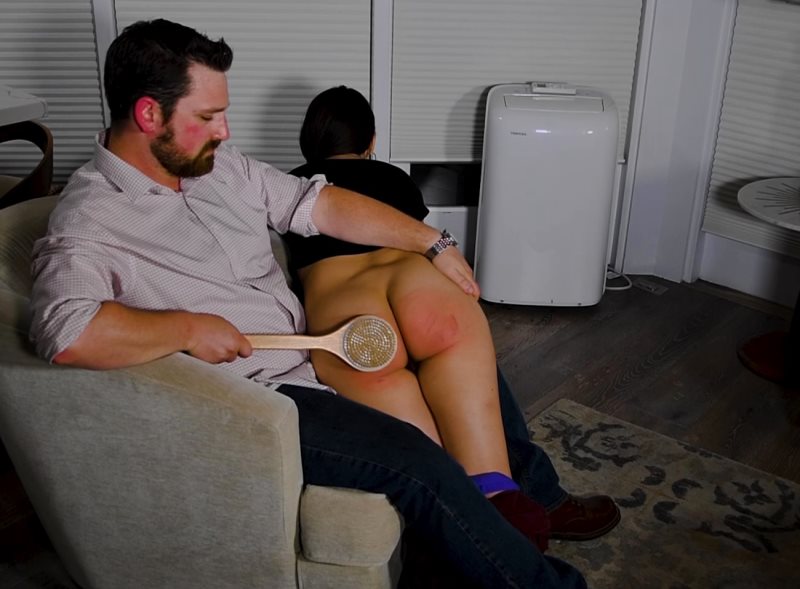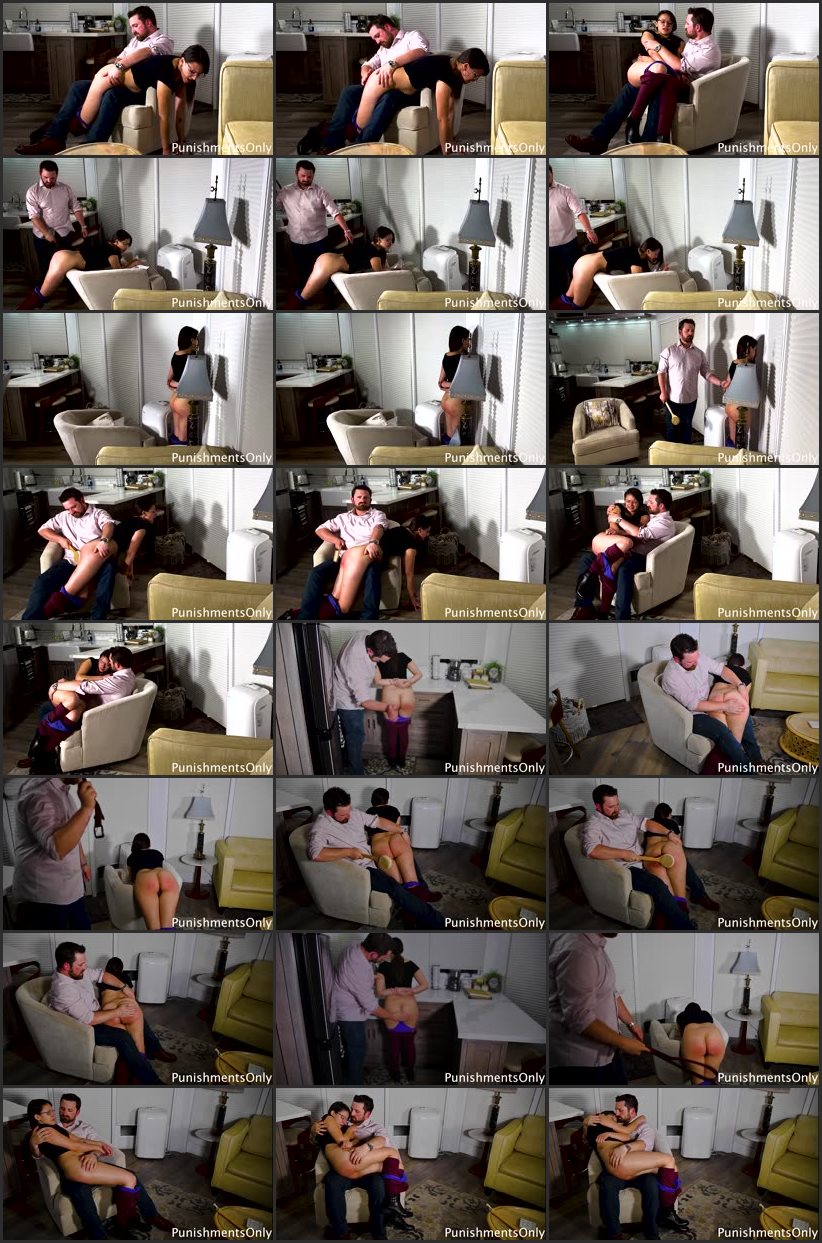 Model:
Andy Moon
Position:
Implement:
Studio:
Punishments Only
Format:
mp4
Duration:
00:29:04
Resolution:
1920x1080
Size:
3,3 GB
Description:
Perhaps it was that we were out in public, and she felt embarrassed. But whatever her reasons, Andy now has to learn the hard way that "yes what?" is not a request, and it is not a suggestion. I gave her numerous chances, but when she said "fuck you, Sir," rather than allowing herself to be humbled into sayng "yes Sir," I knew she needed to be *thoroughly* punished.The story begins as we walk in the door. By this time, Andy's defiance has already gone down considerably. It's clear she knows how much trouble she's managed to get herself into this time -- "hard heads lead to soft bottoms" is not an unfamiliar concept to her -- and it's especially clear that she's more than a little afraid of what's to come.I promptly march her over to the kitchen sink to wash out her mouth. (Production note: one of my two cameras was a little out of focus for most of this scene, but I include that camera angle anyway in the first few minutes of part 1. In the preview, there is a brief moment from before I fixed the focus and another from right after. Most of part 1 isn't that scene, and that camera angle isn't included in part 2.)After lecturing and scolding Andy, I turn on the sink and instruct her to prepare for her
mouth soaping
. The bar is wet with warm water, then thoroughly rubbed around her mouth. I have her hold the bar in her mouth while I pull down her pants and apply a few full strength smacks to her bottom. This
mouth soaping
is certainly not tame.Andy is allowed to rinse her mouth out with water for a minute, and then I put her over my knee and spank her. Pretty quickly, Andy starts crying, but she is still a long ways away from being deemed sufficiently spanked. Tears flow as I continue her discipline, then provide her a brief moment of comfort to help her remember that actions have consequences, and this is for her own good. Given the realization of her outrageous behavior, Andy knows that she at least deserves her punishment, even if it's hard for her to accept that its necessity.I stand her up and lead her to face the wall in corner time, then set a timer for 10 minutes. Most of this is time lapsed so that the viewer doesn't have to suffer the same mundaneness as the misbehaved girl. The only parts that are shown in real time are when she is scolded further during her corner time.Next up is the
belt
. Andy is bent all the way over, then I take off my leather
belt
and give her 25 full strength trokes with it. The tears resume pretty quickly, and last well through her belting. After 25, Andy is crying pretty heavily as I firmly instruct her to stand up and go back to the corner. She continues to cry in corner time, but I sternly instruct her to stand still. It's ok for her to keep crying, but she needs to stand up straight and keep still.After another 10 minutes of corner time, it's time for the dreaded bath brush. By the end, Andy is sobbing hysterically, but I give her a few more smacks with my
hand
with a very firm reminder that this needs to never happen again. It takes a solid 2+ minutes of crying in my arms before Andy is finally able to calm down, apologize for making me spank her, and thank me for caring enough to discipline her. I assure her that her cooperation with her punishment has been admirable and speaks to her character. Being a good girl doesn't mean never making mistakes; it means owning her mistakes and accepting the consequences. I kiss her forehead, and reassure her that her punishment is over and she is forgiven.Part 1 ends.Part 2 is a repeat of everything, but primarily from the face camera angle, and with most of the dialogue between her
mouth soaping
and each spanking cut out (quicker action, less build up -- the build up is all in part 1). At the end, a slow motion montage makes it easy to see why Andy's bottom hurt so much!