Painful Consequences - Full Film - spankingsarah - 4K Ultra HD/MP4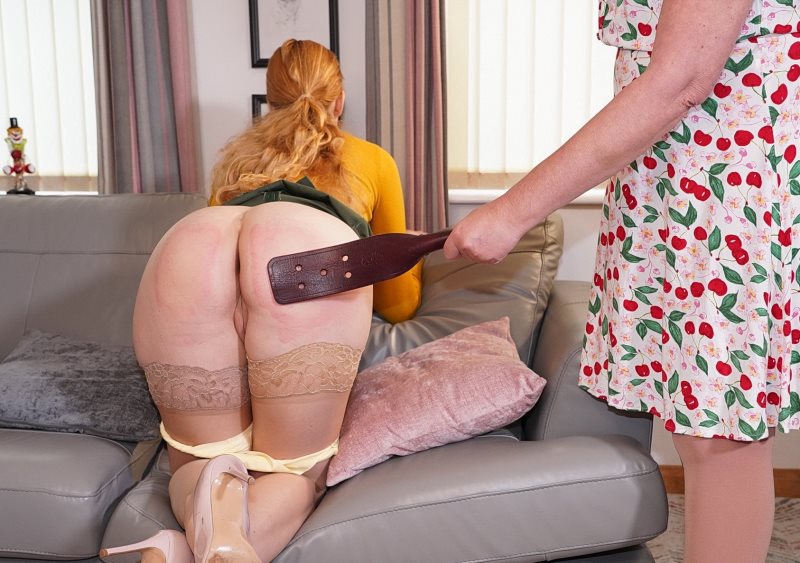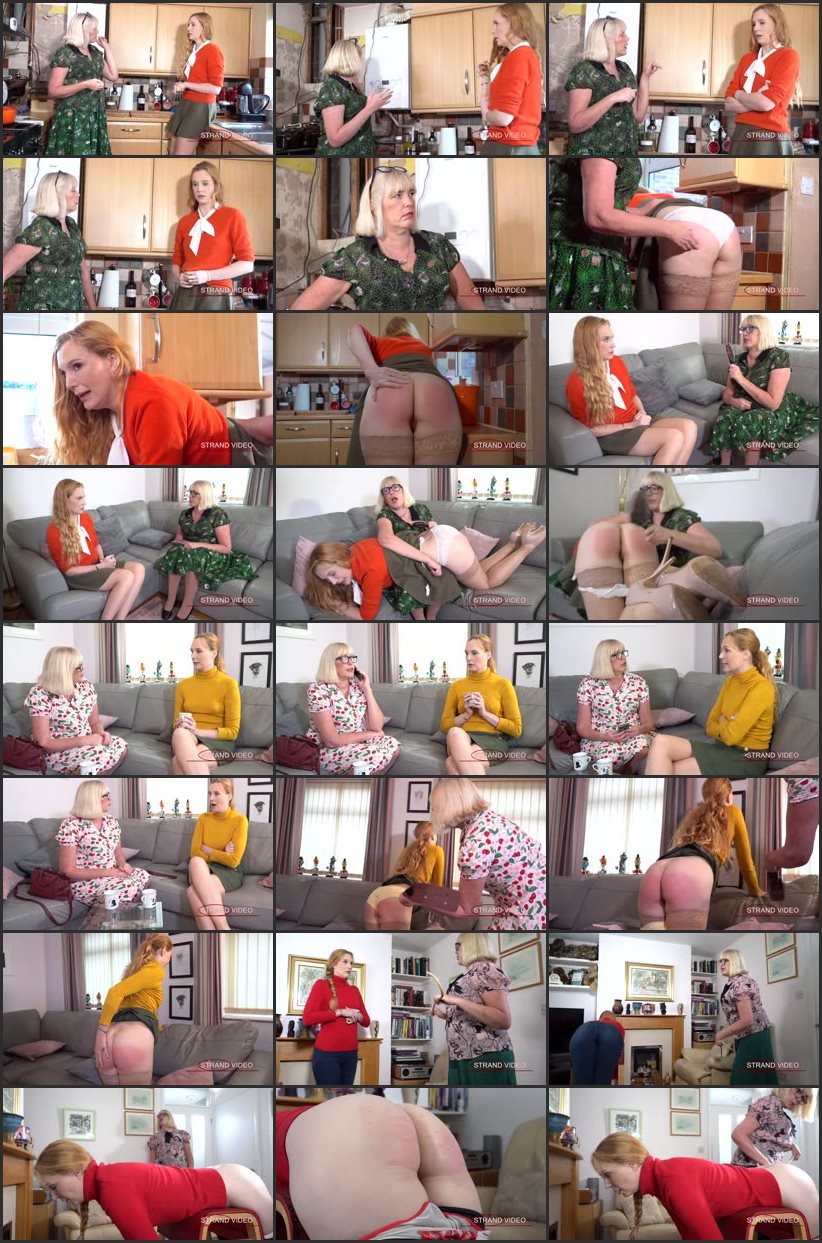 Model:
Sarah Stern, Ariel Anderssen, Amelia Jane Rutherford
Position:
Implement:
Studio:
spankingsarah
Format:
mp4 (zip)
Duration:
00:53:47
Resolution:
3840x2160
Size:
3,5 GB
Description:
It starts with a phone call to Amelia's landlady; she has to report some extensive damage to the house she is renting. The land lady comes and inspects the damage and spends some time listening to the obvious lies and excuses for the damage being given by Amelia. It soon becomes obvious that this was damage that could have been avoided had Amelia been paying attention and not left her bath water running. Now there will be a lot of expense and it may not be covered on insurance. For lying to her landlady Amelia is going to be punished, not financially but by being given a good hard spanking right there in the kitchen. She has an argument against this but in the end she has to bend over and take a spanking on her panties and then on her bare bottom. This however will not be the end of the matter. She may be in pain but worse is to come.Amelia's landlady has come to inspect the damage done to the house after Amelia let her bath water overflow into the kitchen. Now she finds extensive damage in the bathroom and she also finds that against all the rules on her agreement she is keeping quite a large number of rodents, why she does not say but Sarah the landlady is suspicious that she is running a business selling them from her house, once again against the rules. Amelia is told that she has to dispose of the rodents before the next house inspection. There will need to be extra punishment because of the damage to the bathroom and for keeping the rodents. Luckily Sarah came equipped with a stout
leather paddle
. She puts this to very good use, as Amelia is asked to kneel in the chair and put her bottom up for punishment. A severe one is called for and that's exactly what she getsIn the next part of this story Just when Amelia thinks she is out of trouble over the mess she has made in Sarah's kitchen it turns out that the rodents she says she gave away to a charity appeared in her neighbours garden eating his flowers and plants, she tries to lie her way out of the situation but photographic evidence is produced. Sarah has come prepared this time and does not have to make do with just a
hairbrush
to spank Amelia with, she has a large leather spanking
paddle
. Amelia is made to bend over in the chair her still red bottom bared as she take a well deserved strapping from this long
leather paddle
. This is the final part of our story about Amelia, an overflowing bath, a damaged kitchen, a load of pet rodents and a lot of lying on the part of Amelia and the issuing of painful punishments by her landlady. She has been
hand
spanked, had a hard
hairbrush
and a
leather strap
all used on her bare bottom. Now, because of the way she treated the poor rodents she is to be caned. Sarah, being a kind and forgiving person tells her she will get the first two strokes from her
cane
over her skin tight denims, this does not seem to help the pain very much but the rest of the strokes are given to her on her bare bottom. A good long hard caning ends this good long hard story.