Adriana Pays Her Debt (with Her Hide) - Spanking House Productions - Full HD/MP4
Exclusive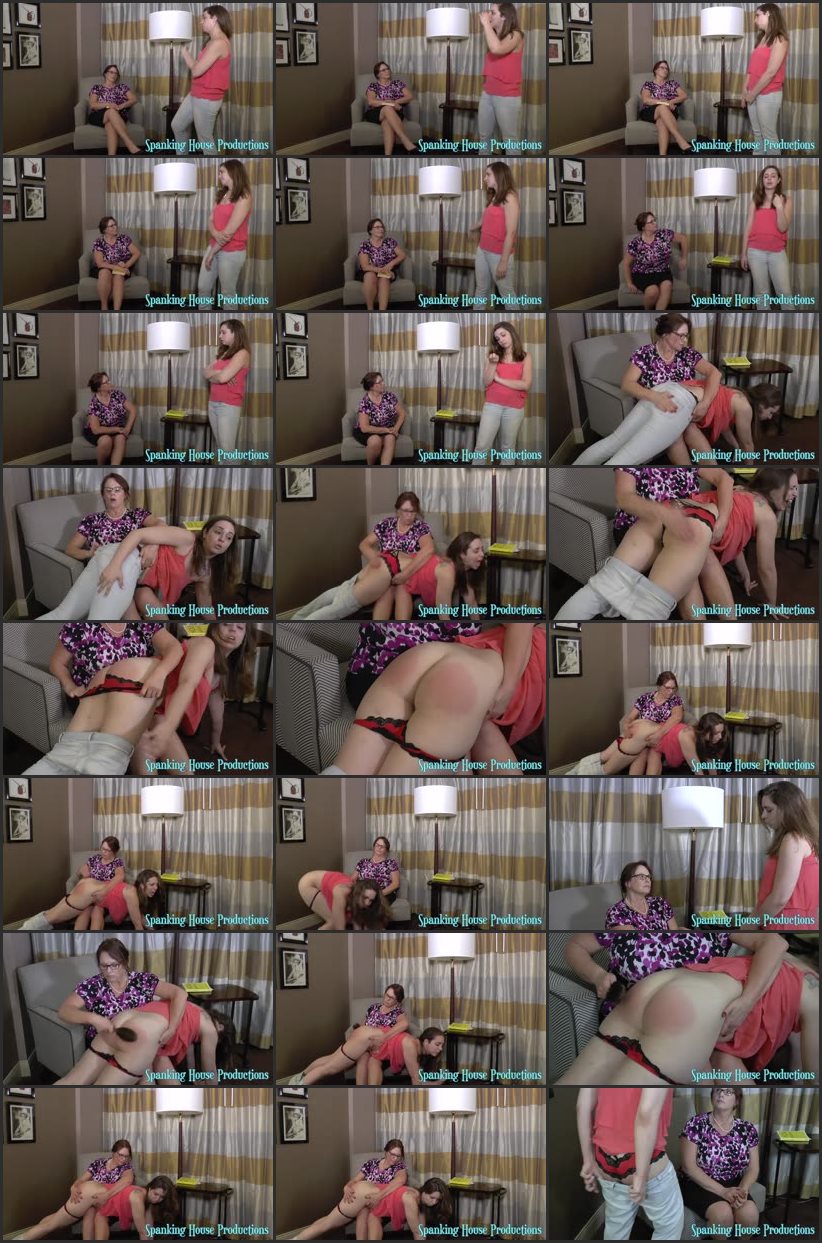 Model:
Adriana Evans, Miss Elizabeth
Position:
Implement:
Studio:
Spanking House Productions
Format:
mp4
Duration:
00:09:05
Resolution:
1920x1080
Size:
1 GB
Description:
A rather entitled Adriana comes to ask Step-Mom Elizabeth for money again, so she can go to a concert & camping with her friends. Elizabeth explains to her selfish step-daughter that there will not be any more "loans" since Adriana hadn't followed through with the payment plan of doing the dishes for the week as agreed last time. A temper tantrum follows, with Adriana making a fuss and then, calls her step-mother a "bitch", which certainly doesn't sit well with Elizabeth.Adriana is taken across Step-Mom's knee for a
hand
spanking over her tight jeans and, when the jeans come down, her sexy panties become a topic of concern for Elizabeth as well. The panties come down for a bare bottom,
over the knee
hand
spanking that makes an impression on this bratty step-daughter. However, Step-Mom Elizabeth feels that the
hairbrush
is going to get the message across even better, sending Adriana to not only retrieve the
hairbrush
, but also ask for the
hairbrush
spanking. A mortified Adriana asks, "Please, Step-Mom, may I have a
hairbrush
spanking", and Step-Mom is more than happy to oblige. Step-Mom delivers a short, but very solid,
hairbrush
spanking with a real wooden
hairbrush
. You can see Adriana's bottom tighten up in response to this wooden brush's sting on her bare bottom as she howls in pain.Afterward, a contrite Adriana gives her step-mother a hug, apologizing for calling Elizabeth a "bitch" and is sent to her room.