Panty Sniffer's Punishment - Strafkamer - Full HD/MP4
Exclusive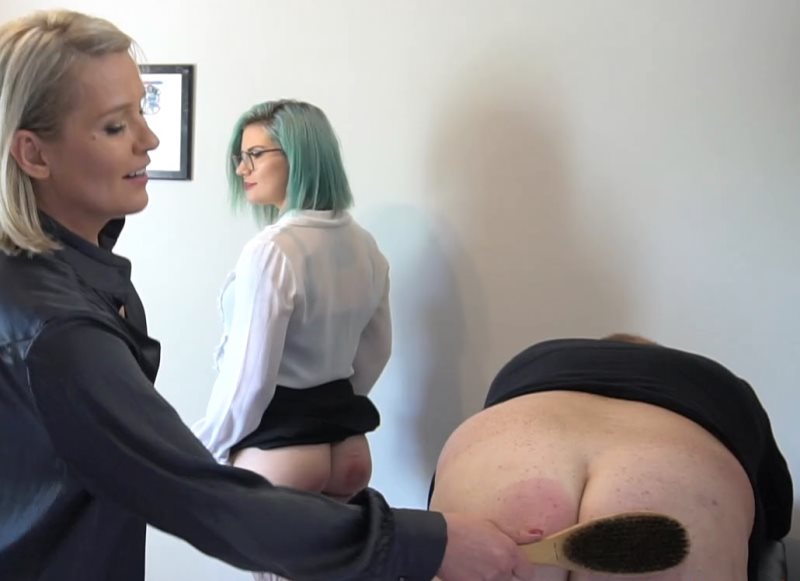 Model:
Mistress Baton, Jasmine
Position:
Implement:
Studio:
Strafkamer
Format:
mp4
Duration:
00:06:50
Resolution:
1920x1080
Size:
323,1 MB
Description:
Mistress Baton is charge of the Johannesburg Prison Authority's treatment program of Obsessive Sexually Perverted prisoners. In this session she deals with the case of Inmate P-69…
The punishment you are about to witness follows the disturbing case of Prison Nurse Jasmine:
After noticing that items were missing from her locker, a search uncovered the items in the cell of Inmate P-69. Disturbingly, it was evident that he had repeatedly masturbated into her stolen lingerie.
In his confession that followed, Inmate P-69 related how the thought of Nurse Jasmine's bullseyes —obtained from Mistress Baton— had consumed his mind, since hearing about it.
Clearly an obsessed pervert, Inmate P-69 finds himself on the Strafkamer bench for Mistress Baton's urgent attention, and Nurse Jasmine is also here, with her bare beautiful bums exposed, showing the deep purple bullseyes that drove the prisoner to his transgressions. First he gets the
hairbrush
, then a judicial caning. This is not a play-play session...
This is the session that drove the inmate crazy with sexual obsession:
Boss Bitch Baton's Bullseye Brigade HD" target="_blank" rel="noopener">Boss Bitch Baton's BULLSEYE BRIGADE HD