Naughty Sarah & Friends Get A Birthday Spanking Surprise! - Domination For Your Own Good - Full HD/MP4
Exclusive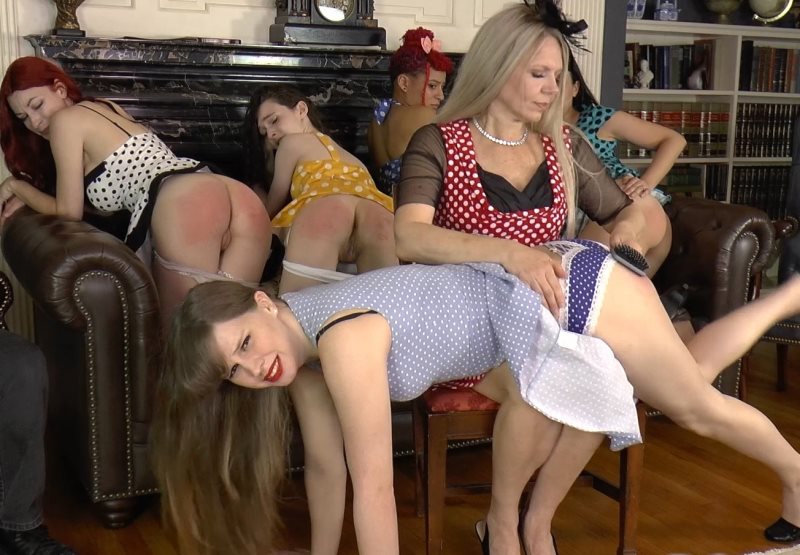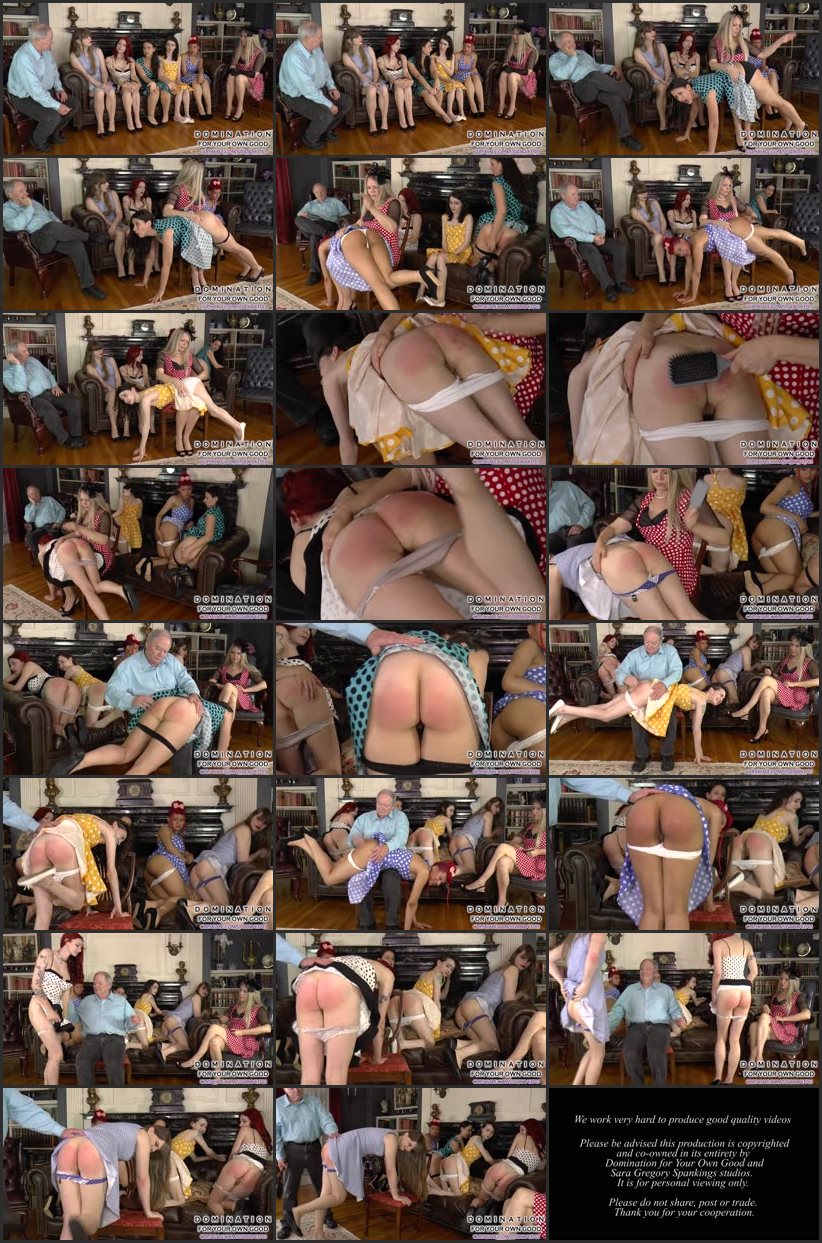 Model:
Miss Katherine, Kajira Bound, Angelica Vee, Jayda Blaze, Amy Fox, Sarah Gregory
Position:
Implement:
Studio:
Domination For Your Own Good
Format:
mp4
Duration:
00:35:06
Resolution:
1920x1080
Size:
2,5 GB
Description:
As part of her birthday celebration, Sarah and her friends have just got home with her parents from a classic car show and are excited to continue the party at home with pizza and a slumber party.  Before the pizza gets ordered, MomKatherine and DadTubaman have something to talk to the young ladies about.  Their behavior at the car show was totally unacceptable.  Sarah was practically telling them they were going to buy her a very expensive classic car and her friends also acted out as well.    MomK and DadT give Sarah and her friends a reminder that is not how things are done in this household; that young ladies behave and ask nicely, not demand things and act out.   Sarah and her friends try to justify their behavior, but are surprised to find out MomK and DadT are ten steps ahead of them and have also called each of the friend's parents to report their misbehavior.   All the parents agree, the girls need to be taught a lesson in a way they'll never forget.They are all given a choice to receive a double spanking from both Sarah's parents and then to do the slumber party afterwards as planned, or they can go home.     Their pleading and offering up apologies gets them nowhere.   They decide on the spankings so they can all continue their party evening.Sarah is sent to fetch the punishment chair, then each young lady is spanked in turn by both Sarah's parents.  MomKatherine takes Sarah first across her lap first and spanks her by
hand
in front of her friends, then with the mean
hairbrush
on the bare as she squirms with desperation and kicks her feet.  Totally embarrassed, one by one, all the rest of her friends also get spanked from MomK as they also squirm and struggle.   After MomKatherine finishes each girl's punishment, each one has to keep their panties down and red bare bottoms exposed while they have to suffer, watch and wait with nervous anticipation for their other friends to get a spanking, knowing their turn is next.  They are hoping DadT has changed his mind and maybe just getting it from MomK will be enough, but no such luck!     Their punishment continues as they also all get it
over the knee
by
hand
from DadT, then he has each of them bend over a chair, bottom out, as he uses the family strap on the bare to finish!   Confident this naughty girl bunch has learned their lesson, the MomDad punishment duo leaves them rubbing their sore red bottoms on the couch to think about what they've done!
This colorful, group spanking video is a must watch of F/F spankings and M/F spankings combined. It is classic, family style discipline with old fashioned,
OTK
spankings.  Never too harsh, but always firm and well deserved.  Includes embarrassment, multiple implements, multiple girls, gorgeous angles that show off both faces and bottoms as they are getting spanked, as well as some enhanced/slow mo in some areas for each girl, too.  Enjoy!