The Further Regression Of Essie The Full Film - spankingsarah - 4K Ultra HD/MP4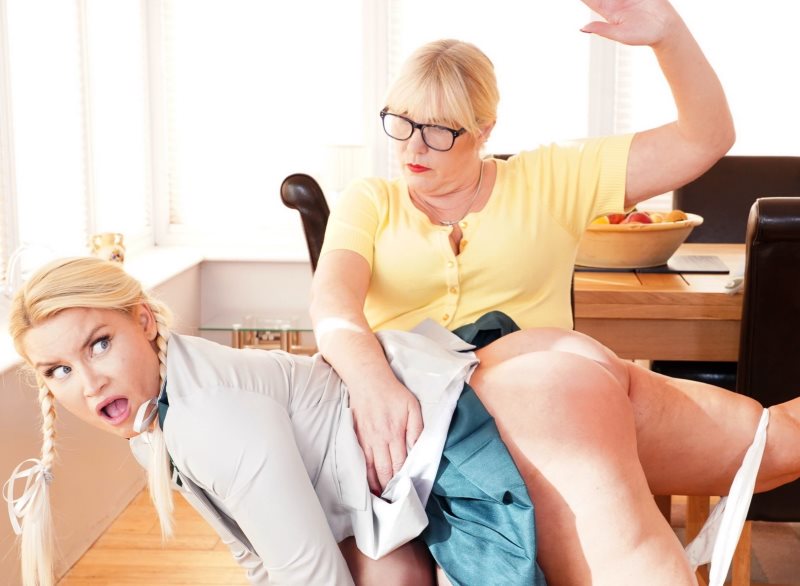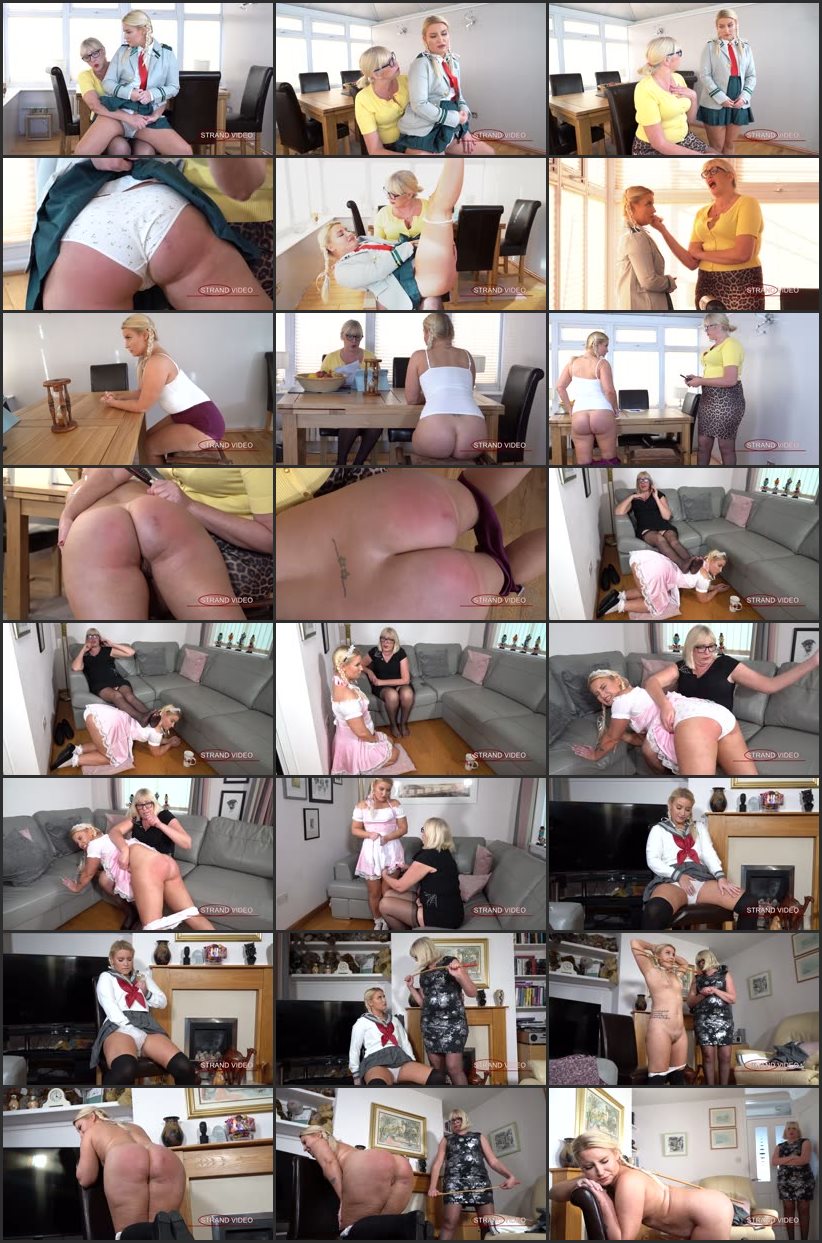 Model:
Essie Quinn, Sarah Stern
Position:
Implement:
Studio:
spankingsarah
Format:
mp4 (zip)
Duration:
01:02:49
Resolution:
3840x2160
Size:
4,1 GB
Description:
Essie adores living with her Step Mommy Sarah. When she is a good girl she gets rewarded and when she is naughty, she gets hauled
over the knee
and her bare bottom is spanked very hard.
Step Mummy Sarah has sat her on the knee to tell her some exciting news. Another young Lady maybe coming along to stay to learn how to be a good girl. Essie is not happy and throws a tantrum. No way does she want to share her Step Mommy and she makes her feelings very well known. Step Mummy Sarah is not impressed and warns Essie that if she carries on being naughty that she will find herself over her Step Mummies knee. Essie stamps her feet and finds herself hauled
OTK
. A prolonged and painful spanking is her reward for being so naughty. First over her tight white panties. She is then told to pull them down to her knees and the spanking continues her bare bottom. As a final painful and humiliating punishment Essie is made to sit again on Step Mummy Sarah's knee and get into the diaper position. She is then spanked once quieter intimately with everything on display.
Will this teach young Essie to share?
Punishments are harsh at The House of Stern and she was told to change into her punishment outfit. Essie has been made to wear a big pair of maroon schoolgirl knickers and a childish white vest. She must now sit on her sore bottom and write her lines.
She is told she must write I will be a better person 150 times. The lines must before the egg timer runs out.
Poor Essie tries her hardest but knows that it will be virtually impossible to complete this task in time. She watches in dismay as the egg timer ticks away. Step Mummy Sarah is enjoying this brat's discomfort and occasionally picks up the
hairbrush
and taps it against her
hand
as a reminder of what is to come
When time has nearly run out, Step Mummy cranks up the pressure by making Essie pull her knickers to her knees and continue to write the lines while
sitting
on her bare bottom.
When the last grain of sand has run down, Essie is nowhere near finished. Step Mommy studies the lines she has managed to write, decides they are scruffy so rips them up.
Poor Essie! She is put back
over the knee
and the heavy
hairbrush
is once more used straight across her already well smacked and reddened cheeks. She kicks and squeals, but it is to no avail. Step Mommy Sarah blisters her bottom hard before placing her in the corner
Step Mommy Sarah is on the phone to her company discussing whether her Sales Manager would benefit from coming along to her house. Bratty Essie has already made her feelings known about sharing her Step Mommy but that hasn't curbed her bad behaviour
StepMommy Sarah has kicked her heels from her stockinged feet and is trying to relax whilst discussing her latest work problem on the phone. She is using her naughty little brat as a foot stool. Essie should know better but she interrupts her Step Mommies call not once, but three times because she wants to get up and get a drink
Poor Step Mommy Sarah! Instead of being able to relax she once more has to teach this very bratty girl a lesson. Normally the spanking chair is brought in for punishment, but Essie has made her so cross she puts her over her knee in the sofa and spanks her naughty bottom hard.
Essie is dressed in her cute Maid uniform, but the skirt and panties are soon pulled up in order for Step Mommy to get to the bottom of things. A hard fast punishment spanking leaves Essie gasping for breath and close to tears. To add to her humiliation, her panties are shoved into her mouth and she is made to stand in the corner with her red sore bottom on display for anyone visiting to see
Essie and her Step Mommy have some rules. If Essie is naughty, she is not allowed any pleasure. She has of late, managed to upset her Step Mommy greatly so has not been allowed to join her in her bed. Essie misses pleasing her Step Mommy and being able to come so decides she will play with herself in the living room whilst nobody is around
Dressed in her cute school uniform, she spreads her legs wide and puts her hands down her white school panties. She rubs her clit and pussy while fantasising about what her Step Mommy likes her to do in bed. She is so engrossed in bringing herself to a long-awaited climax that she does not see her Step Mommy Sarah arrive
Step Mommy is disgusted with her insolent brat. How dare she play with herself and make her knickers wet when she has been so disrespectful and naughty? Essie is scolded sharply and told to prepare herself for the most fearsome of punishments. A good hard dose of the
cane
on her bare bottom
Knickers at her knees she is told to bend over the naughty chair whilst Step Mommy swishes the
cane
menacingly. The fear Essie feels can clearly be seen but naughty girls must be punished and punished severely. Stroke after hard stroke leave welts on her bare bottom and make poor Essie yelp with pain.