Flight Attendants Teach Unruly Passengers A Lesson - Domination For Your Own Good - Full HD/MP4
Exclusive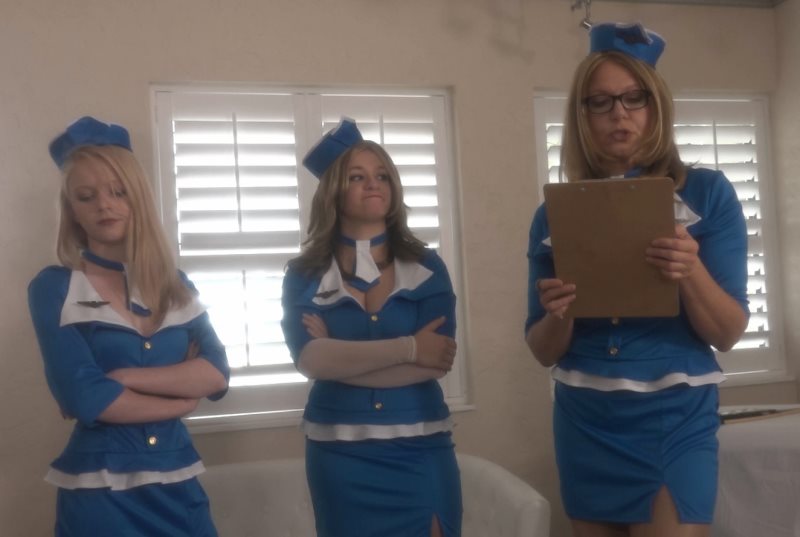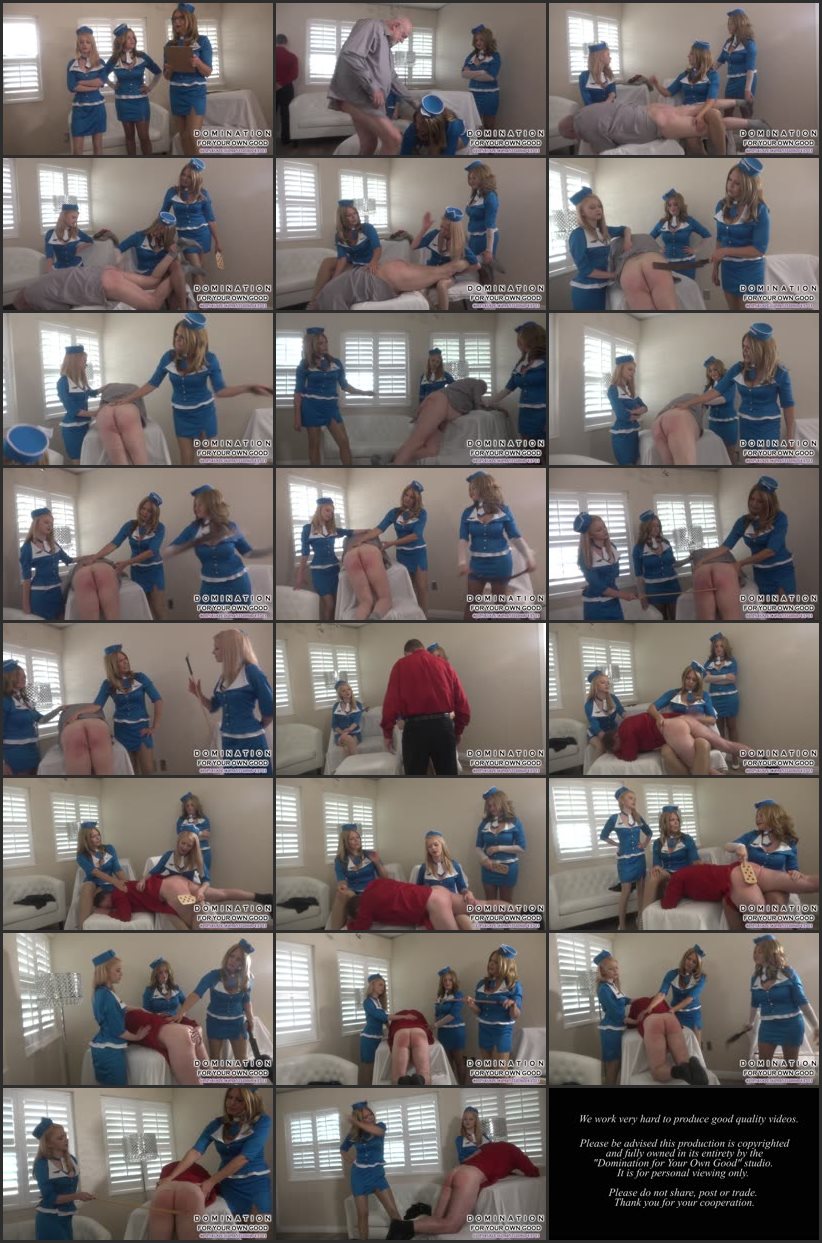 Model:
Miss Katherine, Miss Layla, Lady Alice
Position:
Implement:
Studio:
Domination For Your Own Good
Format:
mp4
Duration:
00:34:40
Resolution:
1920x1080
Size:
2,5 GB
Description:
Senior Flight Attendant and head disciplinary officer Katherine Worthington works directly with the airline, airport security and the airport police department to minimize their workload of dealing with unruly passengers and overcrowding in jails. Authority is final and hard atonement is the norm. It is clearly conveyed bad behavior will not be tolerated and the unruly passengers are dealt with in unique and unconventional ways, always involving pain to their backside if the passengers don't obey.
Miss Allison and Miss Layla are junior Flight Attendants that bring in two unruly male passengers that were causing all kinds of problems on their flight to Officer Worthington, who is waiting for them. The two junior flight attendants tell what happened during the incident and Officer Worthington informs the two passengers of their fate. They have no choice but to obey or be sent to jail and put on the "no fly" list.
Watch as the three ladies adjust the attitudes of these unruly passengers using two different positions combined with
hand
spankings, paddlings, canings and the strap. It will leave you rubbing your bottom and thinking twice before acting out on a plane!