Husband Gets Spanked For Unsatisfactory Performance In The Bedroom - Domination For Your Own Good - Full HD/MP4
Exclusive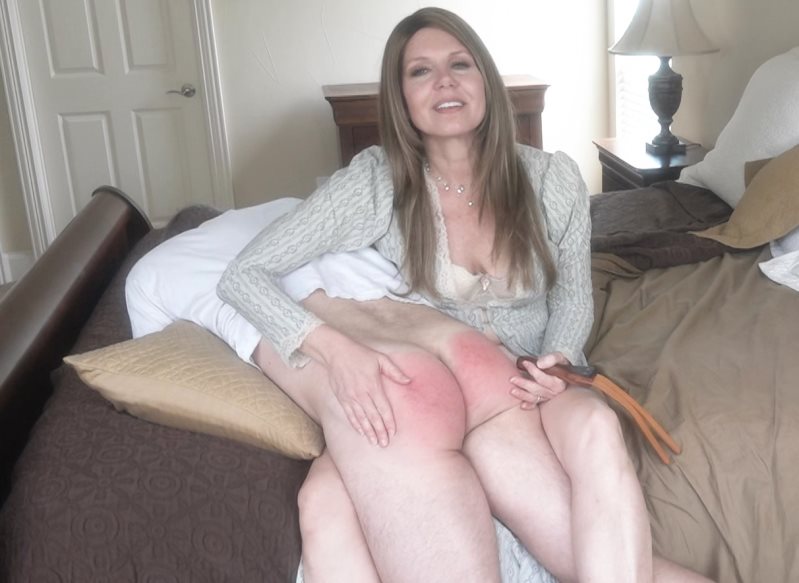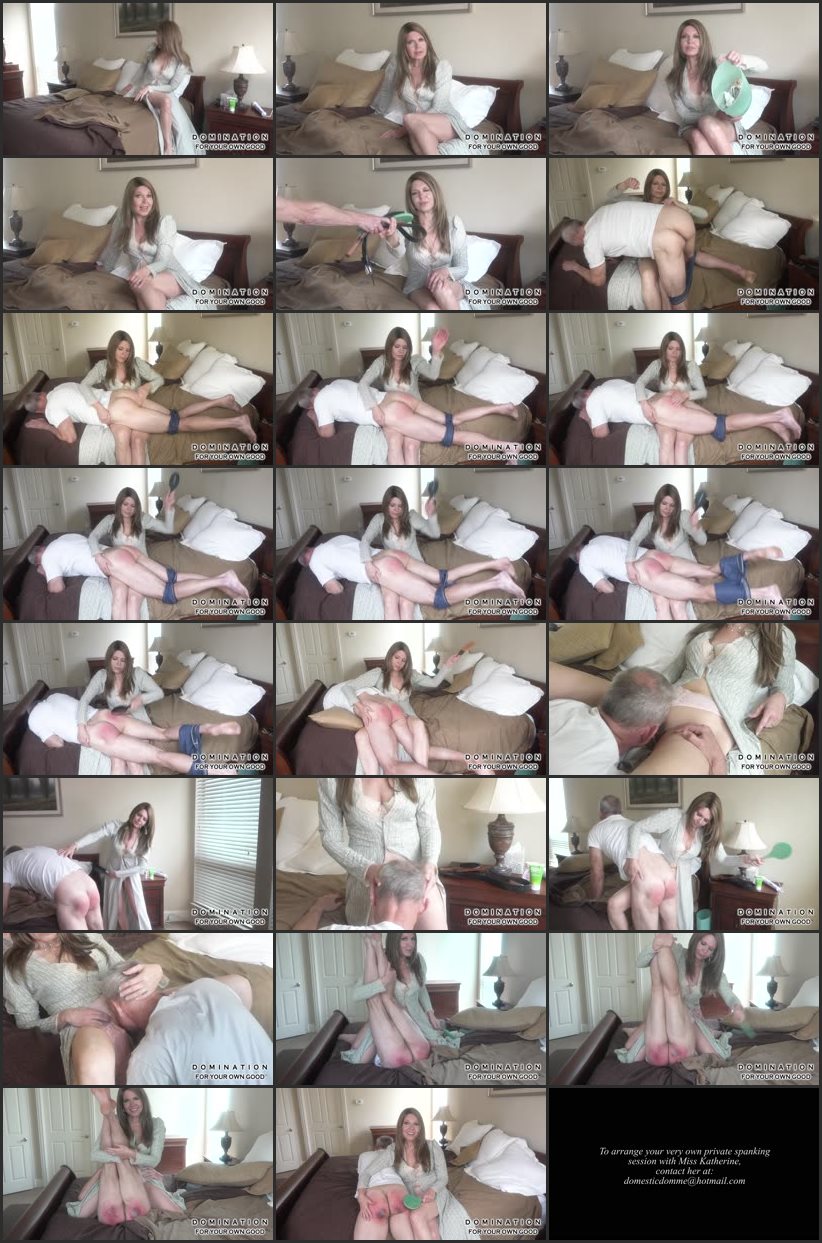 Model:
Miss Katherine
Position:
Implement:
Studio:
Domination For Your Own Good
Format:
mp4
Duration:
00:11:42
Resolution:
1920x1080
Size:
546,5 MB
Description:
My husband and I had a little fun in the bedroom last night but I didn't realize until the next morning as I was straightening up the sheets that he had hastily left a nasty/cummy "wet spot" that I unknowingly rested in! He knows how incredibly annoying this is to me. He never perfected his oral skills to my satisfaction, either. This is also very frustrating, as knows how much I like to be pleased in this manner. I also found all the leftover used Kleenex he was trying to hide from his mess earlier.
When I married him, I expected him to have good husband skills both in AND out of the bedroom. That means, he takes care of MY needs first, then cleans up the mess after we're done. He clearly missed the mark with his husbandly duties and had been warned before. I need him to act like a man, not a boy who can't control himself! If he truly wants to make our marriage work, he knows getting in the habit of properly showing me how much he wants to please me should be his priority. He knows everything I do is out of love and that I am very maternal, so I called him into the bedroom for a good scolding. He thought perhaps a scolding was going to be all, but boy was he wrong when I told him to grab his
belt
, my
hairbrush
and the other spanking implements. He was in for quite an impactful lesson!
I pulled down his pants and underwear, then took him across my lap for a good
OTK
hand
spanking. Even though he was starting to fidget and squirm, he knew he was going to have to man up and take it. This was just the beginning! After I warmed his buns to my satisfaction, I then grabbed the
hairbrush
and continued swatting his bottom with fast, rapid fire swats until he was begging me to give him another chance.
From there, I had him get on his knees and pulled my panties to one side to give him the opportunity to orally redeem himself with my womanhood. I attempted to coach him as he practiced his husbandly skills, but he still wasn't performing to my satisfaction. He knew what that meant.. being lazy in the bedroom earns him another spanking. His whimpering did not deter me from burning his butt! One way or the other, it was important I helped him to learn. I bring him back across my lap and spank him even harder with my
OTK
tawse
. He begs me again for another chance, so back on his knees he goes, trying once again to prove his oral skills to me...unsuccessfully.
I bend him across the bed, bottom out, then give him a good
belt
whipping, raining down stinging strokes he'll never forget to further get his attention. By this time he is sheepishly crying and begging even more for one more chance so I let him try one last time, reminding him that practice makes perfect. The poor dear STILL isn't getting it right, so undeterred, I stand him up and in a
standing
position, make him bend over my leg as I
paddle
him
standing
up, but I am still not finished. To help stifle his cries, I drive my message home by face
sitting
him in a diapering position on the bed and
paddle
his bottom some more until he is fully worn out and I know he better understands the importance of being more attentive to his husbandly duties! Maybe after he changes the sheets I'll let him try again! ;)
Shot POV style where you are pulled into our world & can easily envision yourself in his place. Includes great elements of:
OTK
hand
spanking,
hairbrush
,
OTK
tawse
,
belt
and
paddle
.