Double Trouble! Hotel Manager Miss Katherine Spanks Hard As Guest Kiki Kali Watches On And Helps! - Domination For Your Own Good - Full HD/MP4
Exclusive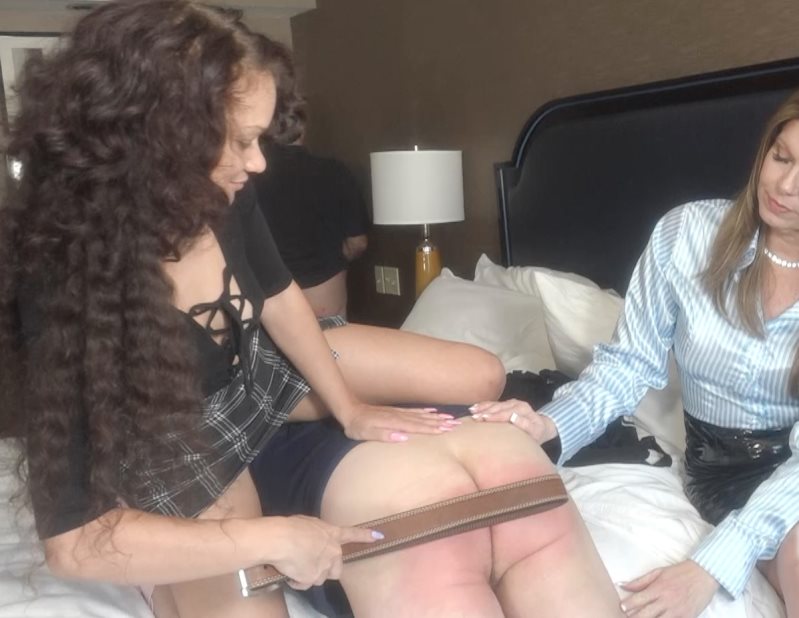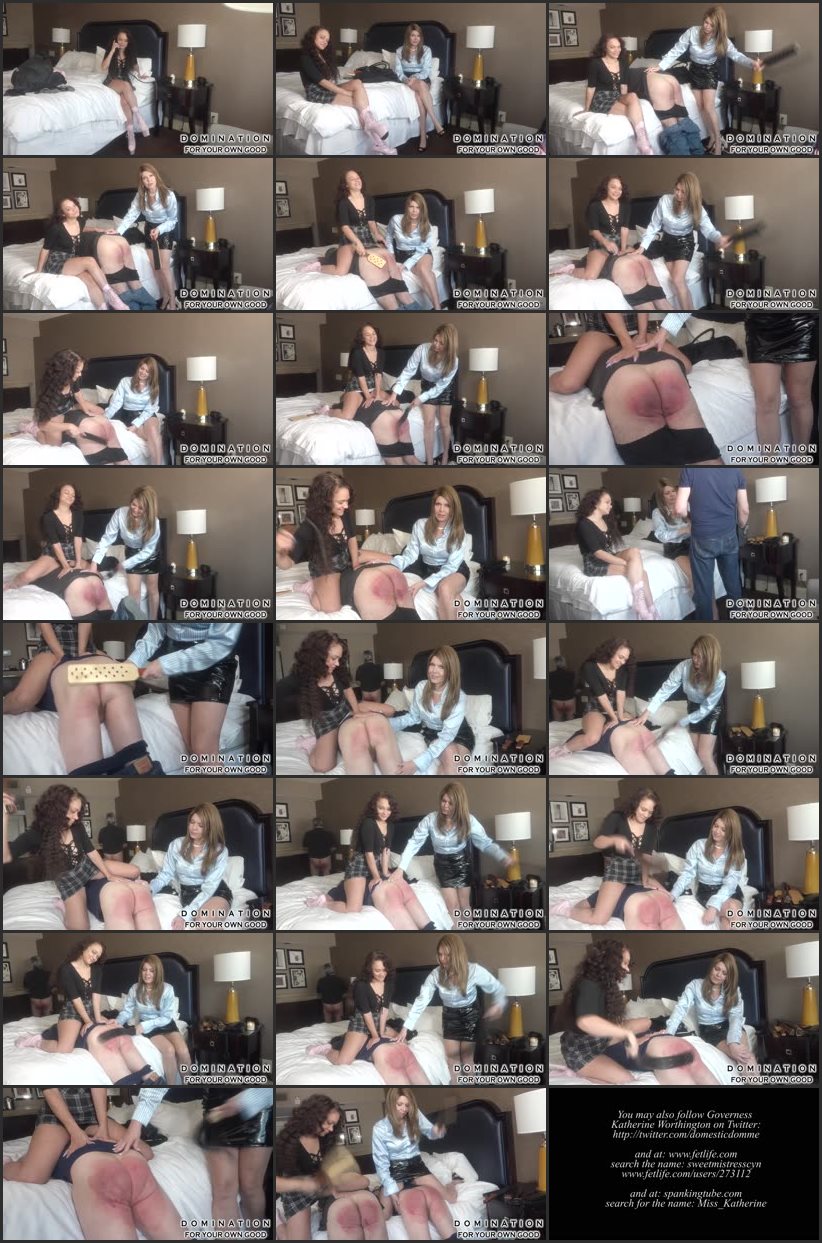 Model:
Kiki Cali, Miss Katherine
Position:
Implement:
Studio:
Domination For Your Own Good
Format:
mp4
Duration:
00:18:01
Resolution:
1920x1080
Size:
1,3 GB
Description:
Hotel manager Miss Katherine gets a phone call from Hotel Guest Kiki Kali that the two maintenance men that had been working in Kiki's room had broken into her overnight bag full of panties/valuables. Miss Katherine goes to Guest Kiki's room to confront the two errant employees. She decides that a painful lesson is in order that neither of them would soon forget. They were both going to be intensely punished with real spankings for what they had done, and Guest Kiki Kali would not only witness their entire ordeal, but help, too. Clearly an example needed to be made of them both.
Miss Katherine takes the first very embarrassed employee's pants/underwear down first, bending him over the bed, scolding him like a petulant boy and wasting no time blistering his bottom with a
wooden paddle
and a stingy rubber strap as Guest Kiki amusingly watches on. He continues to wiggle in pain, so Guest Kiki straddles his back to help hold him still. Kiki excitedly helps Miss Katherine by administering some swats herself. From there, Miss Katherine puts him in the corner with his reddened backside exposed, where he has no choice but to think about his behavior and helplessly listen on as the second employee (who was the instigator of the shenanigans to start with) gets it even worse from both Miss Katherine AND guest Kiki. They take turns using wooden paddles on him, plus the rubber strap, his own
belt
, a London Tanners "tenderizer" and a leather prison strap.
Then to make sure Miss Katherine fully got her point across, she has both miscreants apologize to Guest Kiki then back over the side of bed they both go, bottom out, side by side. Miss Katherine & Miss Kiki straddle both their backs, raining swat after swat with wooden paddles until they are fully contrite and very sorry, only to have to go back to work with very sore and bruised backsides! Bet they'll think twice next time!
This video is jam packed, shot POV style with no faces shown or names used, where you are pulled into our world & can easily envision yourself in both of their place. Includes great elements of: wooden paddles, rubber strap,
belt
, London Tanner's "Tenderizer" and leather prison strap.