Headmistress Spanks & Canes Hard - aaaspanking - Full HD/MP4
Exclusive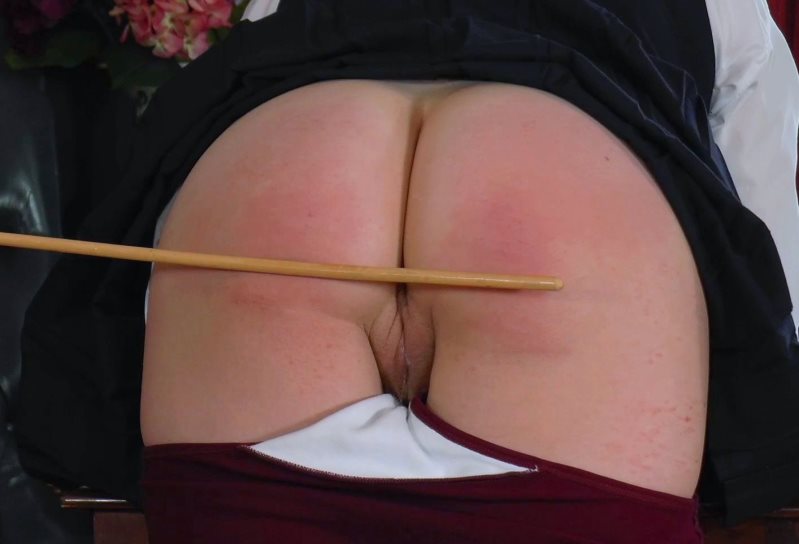 Model:
Reyna St. Clair, Clara Matthews
Position:
Implement:
Studio:
aaaspanking
Format:
mp4
Duration:
00:19:35
Resolution:
1920x1080
Size:
1,1 GB
Description:
Reyna St. Clair has been summoned to see the Headmistress mid-morning but has no idea why as detentions and disciplinary meetings are always held after the school day has ended. However, it is a ruse to catch this miscreant off guard as her cyberbullying exploits (alongside the gaggle of other girls she employed for this online campaign) are about to come crashing down in flames. Miss Matthews is now fully aware of who carried out the vile false rumors and she wants the names of the other girls from the ringleader herself. Of course, Reyna denies everything until pressed with overwhelming evidence and she is to be punished hard... and Headmistress has taken a personal approach to this. She informs Reyna just how much she will enjoy caning her as hard as she can across her bare bottom. Reyna's smirks and confident demeanor fade as she knows this will be thoroughly unpleasant! The scolding discipline continues with a more traditional method of a mean
hand
spanking across the educator's lap... but promises of that caning are soon fulfilled. This is no ordinary caning at the school and Headmistress delights in ruining this nasty little bully's day with a real 18-swat welting that has her spilling the beans and naming the other girls. The poor wretch's humiliation is complete when she is told to go back to classes and to enjoy the Math Test that she has later that day (knowing full well that she will be
sitting
rather uncomfortably). Reyna learns that her cyberbullying days are over as she will have to face her fellow cohorts with the knowledge that she gave them up to try and save further punishment to her already sore swollen bottom.