Andrew And Anty Spanked For Shoplifting And Fighting Part 3 - The Paddle And The Book - At Home with Miss Iceni - HD/MP4
Exclusive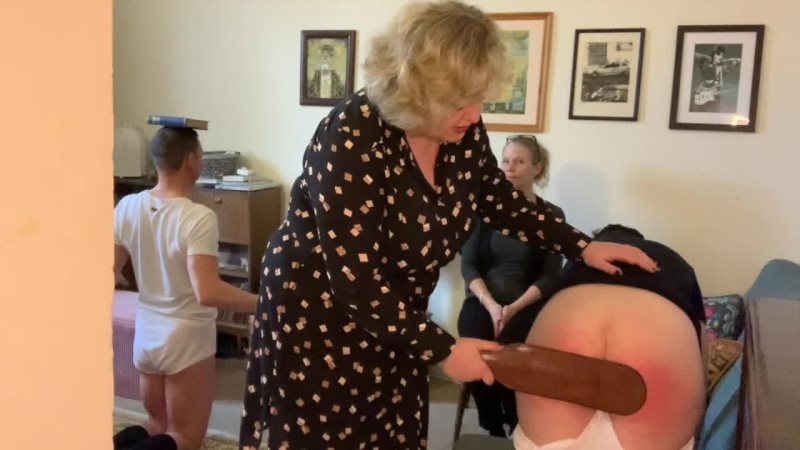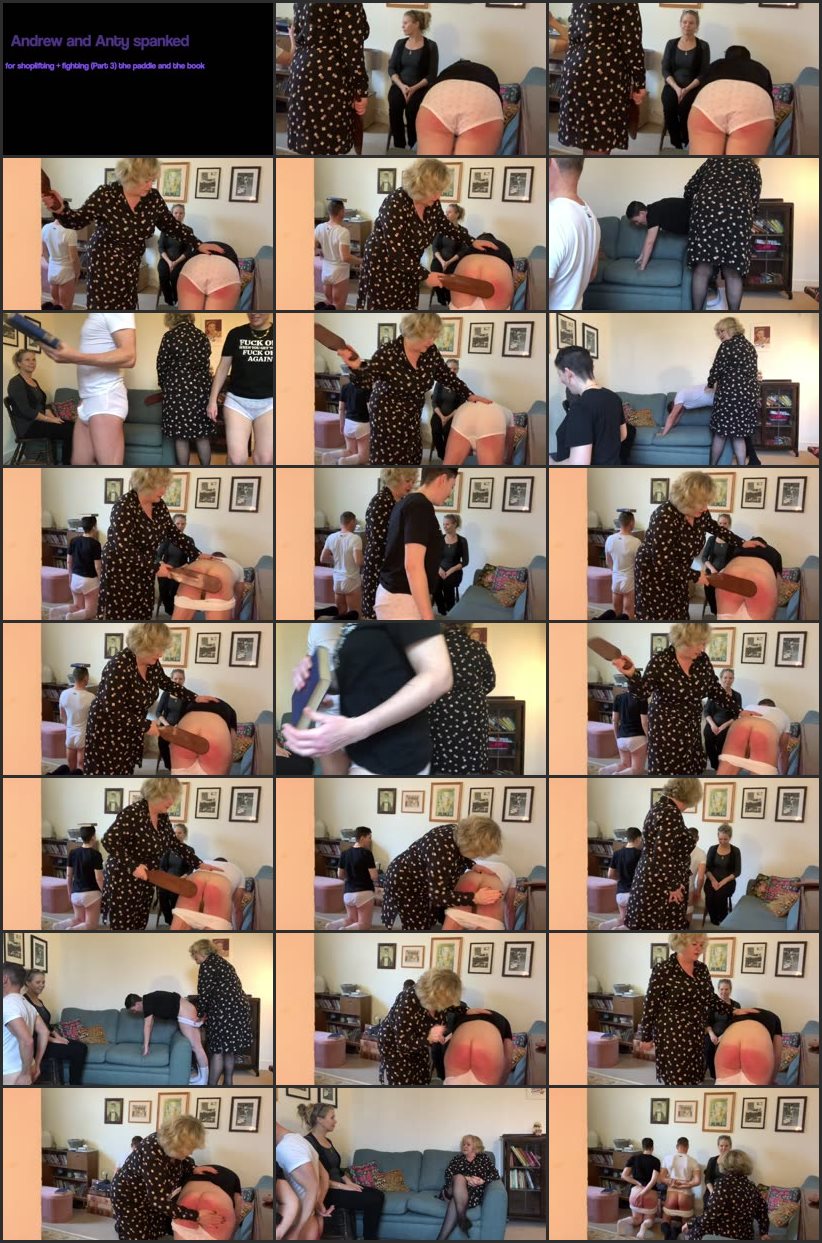 Model:
Miss Iceni, Andrew, Anty
Position:
Implement:
Studio:
At Home with Miss Iceni
Format:
mp4
Duration:
00:08:55
Resolution:
1280x720
Size:
771,3 MB
Description:
This is part 3 of a series of 4 clips. Andrew and Anty are in big trouble this time. They have been seen running from the scene of a crime- attempted shoplifting from Woolworths (a large department store). It appears that Anty has been encouraging Andrew to shoplift, and, as he is generally a good boy, he hasn't done it very well. Aunty arrives home with her friend Mrs Jennings, who she knows from her Bridge circle, to find them both fighting. Mrs Jennings is the manageress of Woolworths and knows all about their bad behaviour, and is here with Aunty to observe their spanking. In Part 1 they are
bent over
the sofa and spanked over their school uniform, then Aunty discovers they are not wearing regulation knickers/panties for school. They are made to wear regulation white cotton panties, then they are spanked over these, and with them down, with my
hand
and then the slipper, while Mrs Jennings observes and comments.In Part 2, they both receive an
OTK
hairbrush
spanking while the other is in corner time, first over their white cotton panties, then with them pulled down and on their bare bottoms. As before, Mrs Jennings observes and comments throughout. There are 2 camera angles as in most of my clips.Here, in Part 3, I set them a task while the other is being spanked, to teach them to work together in a positive way, and not be a bad influence on each other. While each of them is
bent over
the sofa arm and receives a hard spanking from my
leather paddle
, the other has to kneel with a book on their head, and keep it steady (no hands allowed) for the whole time the other is being spanked. If either of them drops the book while the other is taking his or her spanking, then 3 more strokes are administered. Again, Mrs Jennings sits and observes the task and the spanking, as she is manageress of the store where they were seen attempting to steal.