Painful Lesson For A Nasty Niece Full Film - spankingsarah - 4K Ultra HD/MP4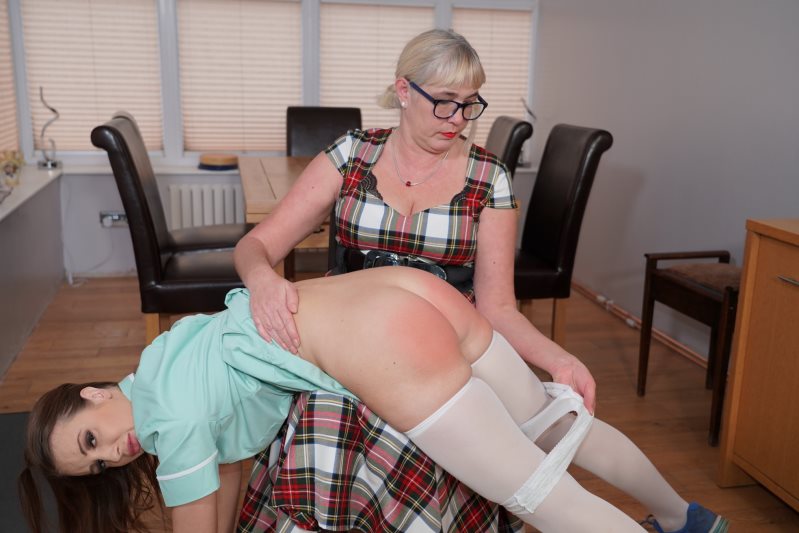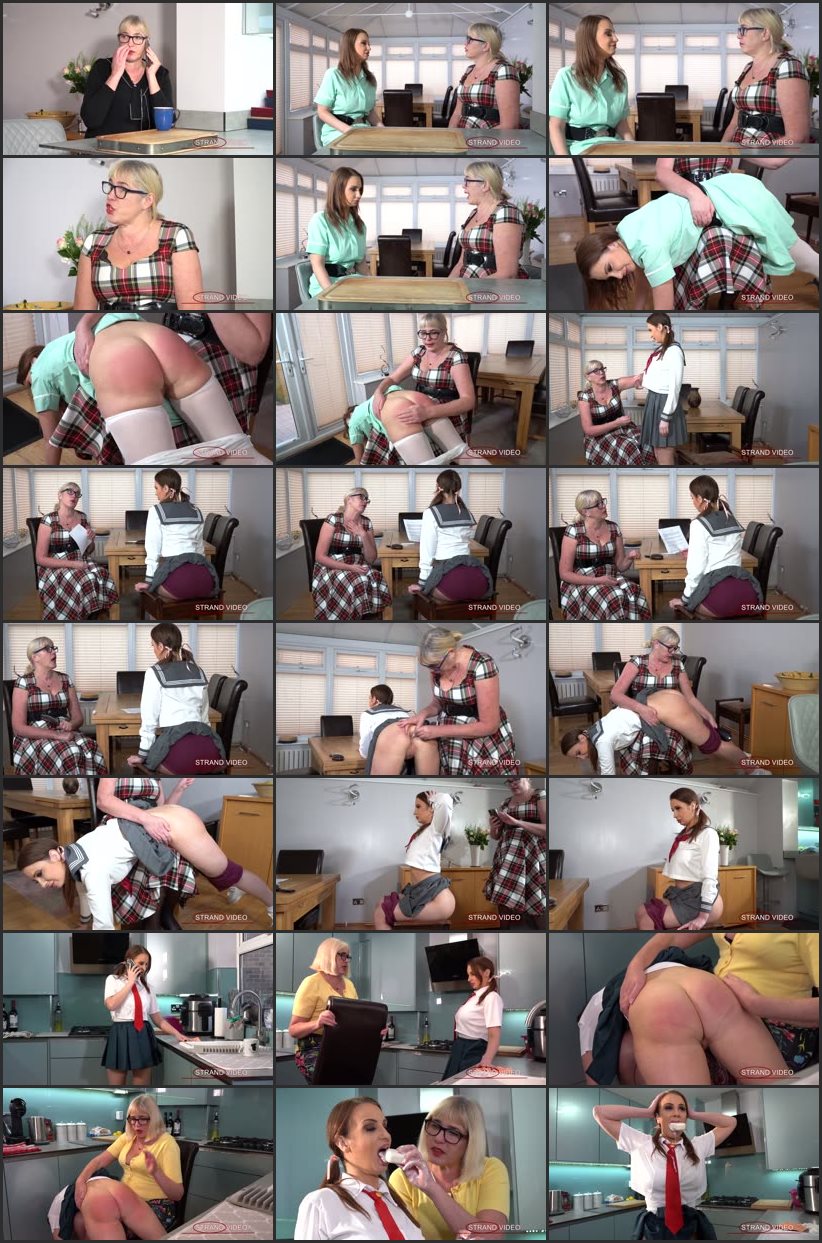 Model:
Morgan May, Sarah Stern
Position:
Implement:
Studio:
spankingsarah
Format:
mp4 (zip)
Duration:
00:57:11
Resolution:
3840x2160
Size:
2,9 GB
Description:
NPoor Auntie Katie is at her wits end. I'll health has prevented her from being able to deal with naughty young ladies like she used to and her Step Niece Morgan is taking full advantage. Katie rings her good friend Sarah in despair and asks for her help in getting Morgan back under some kind of control.They hatch a plan. Morgan is a qualified carer. That is when she bothers to work, Sarah claims to need some live-in help and offers a big cash incentive for Morgan to come and stay. As soon as Morgan leaves her house the locks are changed and Auntie Katie is off on a well deserved holiday with the knowledge that her friend Sarah Stern will bring her naughty Step niece back into line.
Morgan arrives at Sarah's and her attitude is dreadful. She lists all the things she will not do but is soon shocked to realise that she has walked into a trap. She is given a choice, leave immediately or comply with the rules that Sarah will lay out for her.A horrified Morgan has little choice but to comply and soon finds herself
over the knee
getting a hard bare bottom spanking. She cannot believe that as a grown woman she is being treated in this way. Sarah makes it quite clear that as Morgan has been acting like a spoilt and entitled little brat, that she will be treated like one. Grown woman who do not know how to behave soon learn to when they are regressed and treated like naughty girls.
She is instructed not to let her knickers fall below her knees and also humiliated by Sarah who checks them and finds then to be wet. To add to her humiliation, she is placed in the diaper position
over the knee
so that Sarah can smack the most sensitive and tender areas of her already sore bottom.A tearful Morgan is then sent to the corner with her red bottom on display and her hands on her head to contemplate how her behaviour must change, after a period of reflection she is sent upstairs to change into her clothing.
Morgan has now been made to wear her clothes and asked to refer to Sarah as 'Step Mommy' She feels rather ridiculous in her school uniform and having to put her hair in ribboned bunches. Step Mommy Sarah then adds to the humiliation by pinning up the back of her skirt so that her tight maroon school knickers are on constant display.
Morgan is handed a list of rules to read out. She just cannot believe the things that are expecting of her. No longer is she to be treated like a grown woman. As her recent behaviour has been more akin to that of a naughty, this is how she is going to be treated. Sarah explains that is any of the rules are broken, then Morgan will immediately be punished wherever they are. To further increase Morgan's embarrassment, Sarah decides that every time Morgan needs a spanking she will also get her temperature taken rectally. Sarah places the thermometer in Morgan's bottom and leaves it there hands free. As Morgan complains so dramatically, Sarah decides to add to the humiliation and checks the temperature three times. It is of course normal so Sarah decides that Morgan is fit for some more punishment.
Back
over the knee
she goes to have her bottom spanked but this time with the nasty stingy
hairbrush
. Sarah lays the strokes on hard and makes sure that every part of her already sore bottom gets a real good hair brushing. Morgan is soon kicking her legs and pleading with her 'Step Mommy' to stop but it is to no avail. Sarah will carry on with this nasty punishment until she feels that Morgan has learnt her lesson
Morgan has been living with her new 'Step Mommy' for a few days now and has started to get into a routine. Gone are the days when she could lay in bed until midday. She now has a set of chores to do each day and If she doesn't complete them, she is taken
over the knee
for a spanking.
Step Mommy Sarah is nowhere to be seen so Morgan decides to break the rules and ring one of her friends. She complains bitterly about the way she is being treated and curses and swears. It is not long before an irate Sarah appears and decides to take Morgan to task for her bad behaviour. Any infringement of the rules involves a bare bottom spanking but as Morgan has also been swearing, her mouth is going to be washed out with soap.
But first things first, her temperature is taken again. Just to add to the ritual humiliation and help Morgan realise that if she acts like a, she will be treated like one. She is then back
over the knee
in getting her bottom spanked once more. Firstly, over her panties and then on the bare bottom. Sarah has a very hard
hand
and uses it to maximum effect to try and help Morgan realise the error of her ways.
All the while Morgan is being spanked she is thinking about the fact that she has been promised a
mouth soaping
. She has never experienced this before and knows that it will be horrible. Sarah ignores her pleading and lathers up the soap so it is nice and foamy, Morgan is instructed to open her mouth wide and pull out her tongue. Sarah slathers her tongue with the soap before making the girl. It's down on it hard. This is a long, embarrassing, and unpleasant
mouth soaping
for Morgan who is left drooling and spitting.