House Of Hard Spankings Part 1: The Return Of Samantha Storm - Universal Spanking and Punishments - Full HD/MP4
Exclusive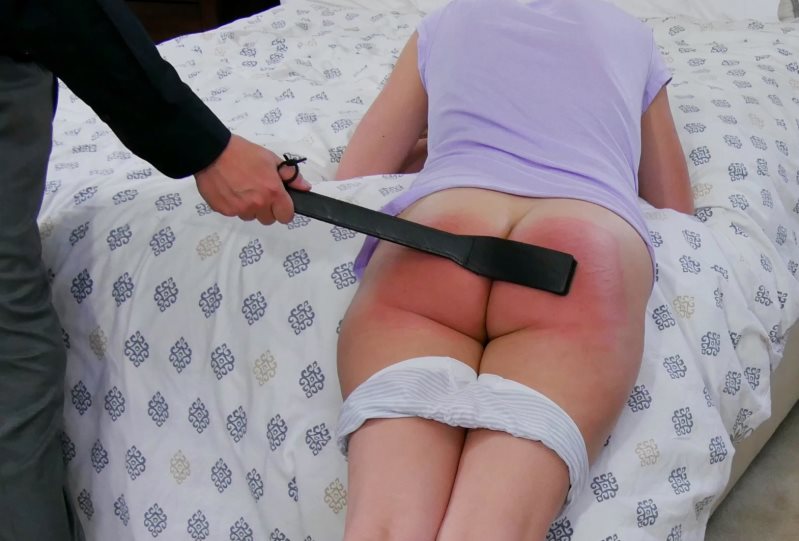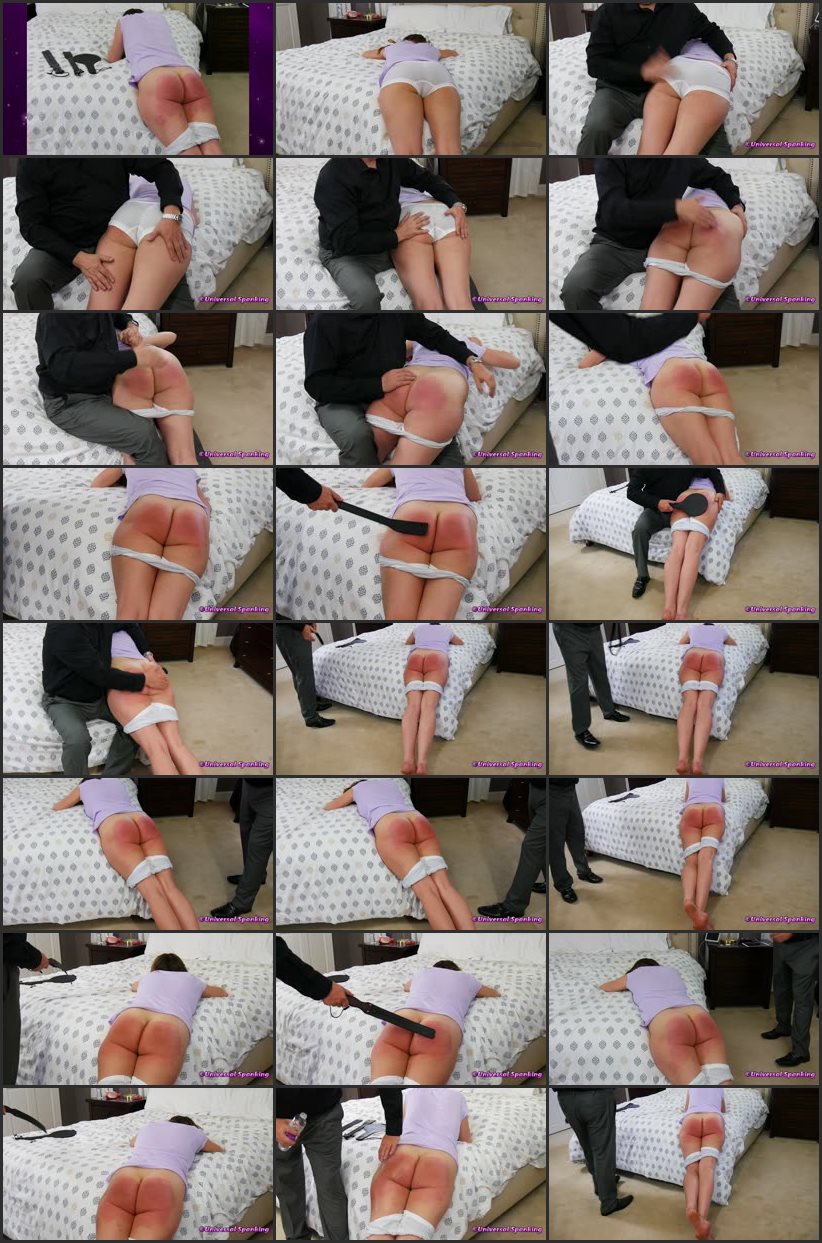 Model:
Samantha Storm
Position:
Implement:
Studio:
Universal Spanking and Punishments
Format:
mp4
Duration:
00:15:04
Resolution:
1920x1080
Size:
789,5 MB
Description:
As many of you know, Samantha Storm received many spankings at home, you've seen what happened when she'd been disobedient. Although the spankings would hurt severely, she accepted and often knew that thorough corporal punishment shaped her into being a responsible young woman. In fact, her first few months living outside the house were amazing,...she was doing well in college and even found a part-time job to help with tuition. However, once the newness of living on her own wore off, Samantha began to ignore some of her classes and she'd lost her first job.
Samantha wondered what was going wrong and then she remembered to reach out to the man who'd cared the most, her step-dad. They talked for half an hour trying to figure out what was going wrong and he joked that she was missing out on 'the discipline' that held her together. In that moment Samantha realized that he was actually right as she remembered how balanced and loved that she felt after a long hard spanking. She was straight forward and asked her step-dad to spank her, Samantha had butterflies waiting for his answer...and in time he agreed to spank her, though the discipline would come with a catch!
After talking a few times an agreement was made. Samantha would be spanked once by her step-dad and if they both agreed that the spankings still benefited her she would go on a six month punishment program for the duration of her freshman year. This was tough for the both of them, but they were there for one another as Samantha's progress was extremely important.
The girl entered his bedroom and laid across his bed in a t-shirt and tight panties. He immediately pulled her over his knee and began spanking her...building in intensity as he smacked those firm cheeks! Soon her panties would be pulled down and the spanking would get harder, the man was determined to make her as sore as she was when she lived at home. Once the
over the knee
spanking was finished a leather slapper would was used to punish Samantha followed by a trip back over her step-dad's knee for swats with a big round
paddle
! Samantha began to remember, she was feeling the motivation that only a hard spanking could create. Eventually, her step-dad would pull off his
belt
and whip her firm bottom with his
belt
. That leather stung and she would also endure strokes with a split tailed strap as well. Her bottom was on fire and she'd have an hour to decide if a second spanking was going to occur that day and whether she would accept the consequences of being on a six month punishment program.