Sarah Gregory in the video: Strictmoor Academy Year 1 Scene Six (Full clip) - sarahgregoryspanking - HD/WMV
Exclusive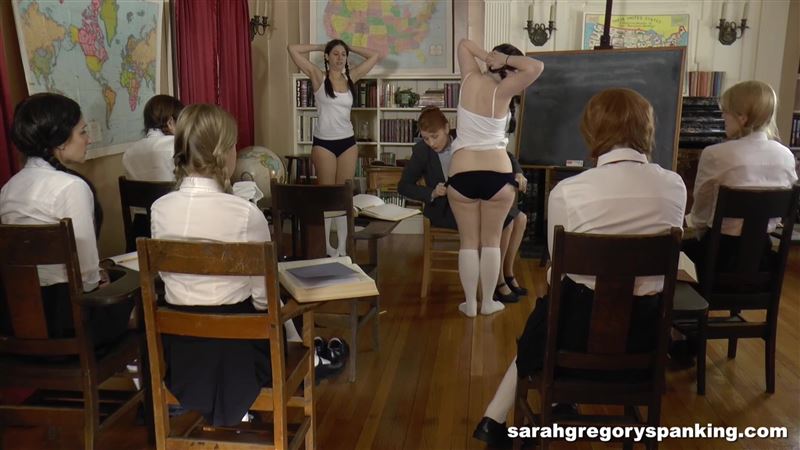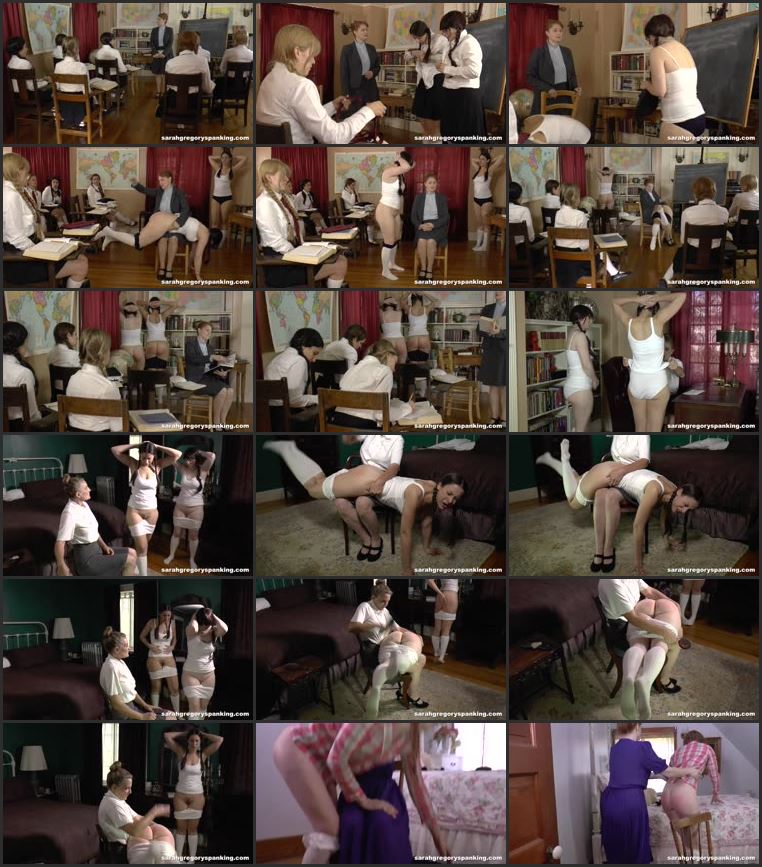 Model:
Sarah Gregory, Ami Mercury, Tasha Lee, Miss Anna, Harley Havik, Stevie Rose, Jordana Leigh (aka Scarlet), Linny Lace, Bianca Rose, Adriana Evans
Position:
Implement:
Studio:
sarahgregoryspanking
Format:
wmv
Duration:
00:21:25
Resolution:
1280x720
Size:
641,4 MB
Description:
Scene 6 of this feature length film is in 3 parts. In the first part, we fade into Mrs. Cooper's lesson on the American Presidents. Sarah Jane and Sharn apparently don't think that they need to pay attention and are caught talking in class. Mrs. Cooper is far than pleased and calls the two misbehaving students to the front of the class. They are made to strip down to their white camisoles, navy knickers, and white socks for their humiliating punishment in front of their classmates. They are very embarrased to have their bare bottom spankings carried out like this. After they are each spanked, they are made to stand in the corner while the lesson is continued. Sure enough, that evening they find themselves getting the dreaded bedtime spanking because "a spanking durning the day means a spanking at bedtime." Miss Drower scolds them, takes down their panties, and leads them up to her room. They are each taken over their housemother's maternal lap for a bare bottom slippering, hairbrushing, and
hand
spanking before being sent to bed. Just as Sarah is dozing off, she hears the sound of the next part of Jennifer's punishment at the hands of her mother, Mrs. Cooper. We see this punishment carried out as Jennifer is scolded, has the backs of her thighs smacked, and is taken over her mother's lap for a hard
hairbrush
spanking on her bare backside.