Strict Strokes Of Correction - Universal Spanking and Punishments - Full HD/MP4
Exclusive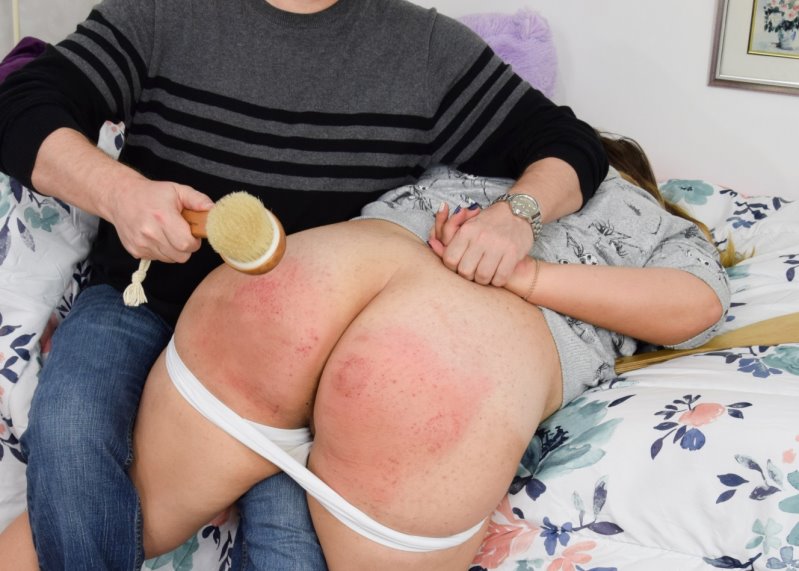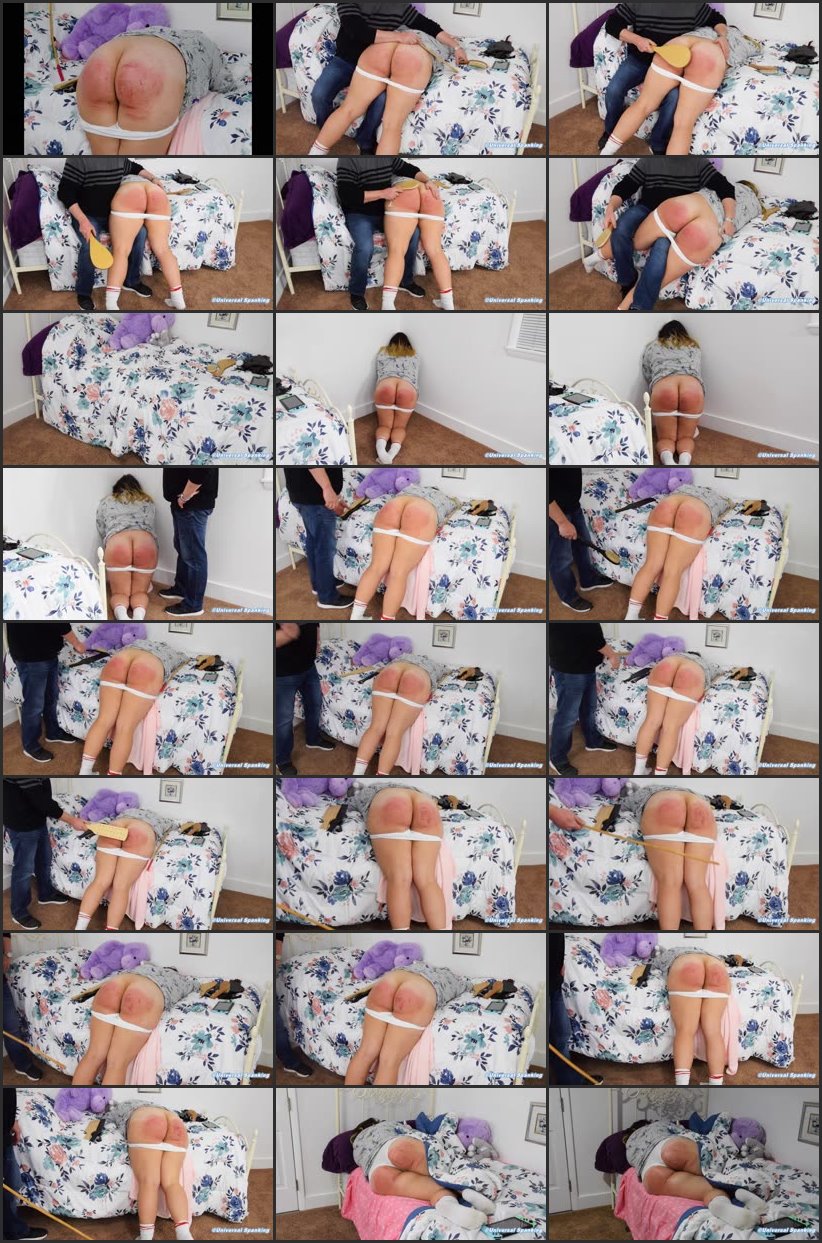 Model:
Katie Cayden
Position:
Implement:
Studio:
Universal Spanking and Punishments
Format:
mp4
Duration:
00:12:51
Resolution:
1920x1080
Size:
669,4 MB
Description:
This video is the follow up to "A Hard Spanking Before Bed" and features a strict a well deserved spanking for Katie Cayden. Katie had broken multiple rules and her step-dad took matters into his own hands by deciding to punish Katie instead of letting her get away with the bad behavior. She was already sore from the first part of the spanking that she'd earned, but her round bottom was about to have the heat turned up and you can bet that Katie's cheeks were sore and welted by the time that her punishment was over!
Right from the start we see Katie taking some very painful swats! She was put
over the knee
and given solid swats with a hard
wooden paddle
. Licks with the
paddle
always burn, especially on the bare, but a spanking with a solid wooden
hairbrush
can sting even worse and Katie would find that out firsthand! That brush was unforgiving and you can hear the deep remorse in Katie's reactions, but the goal of the spanking was to make a memorable impression on the girl so she'd also have to endure the bath rush and the rubber strap.
The rubber strap that Katie was spanked with was a one of a kind,
hand
stitched and very wicked implement that happened to have holes as well! Some would call it cruel, but when it came to correction it was a valuable tool that was respected in her household. Katie's step-dad laid that strap in good and he also delivered some more swats with a different
wooden paddle
that also had holes. However, it would be the
cane
that would finish off the lesson for the defiant young lady. Katie would be
bent over
her bed for repeated strokes that would have her repentant and sorry. She's wouldn't sit down easily for several days, though whenever she did take a seat there was an instant reminder of how much she was loved and cared for.