Alisha And The Maths Test: The Hand Tawsing - Domina Scarlet - SD/MP4
Exclusive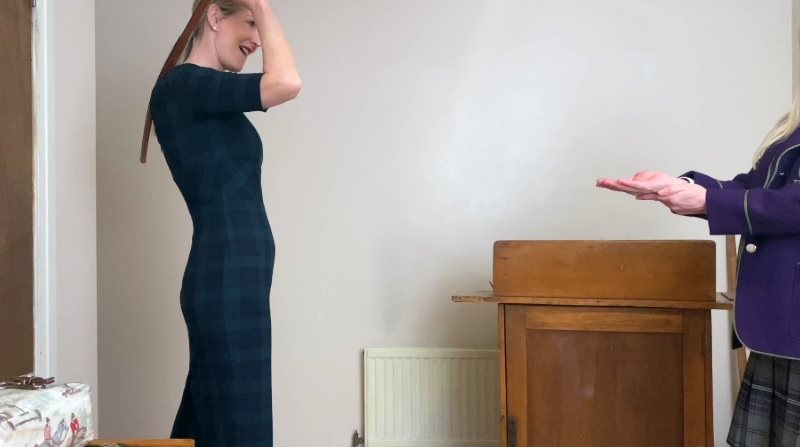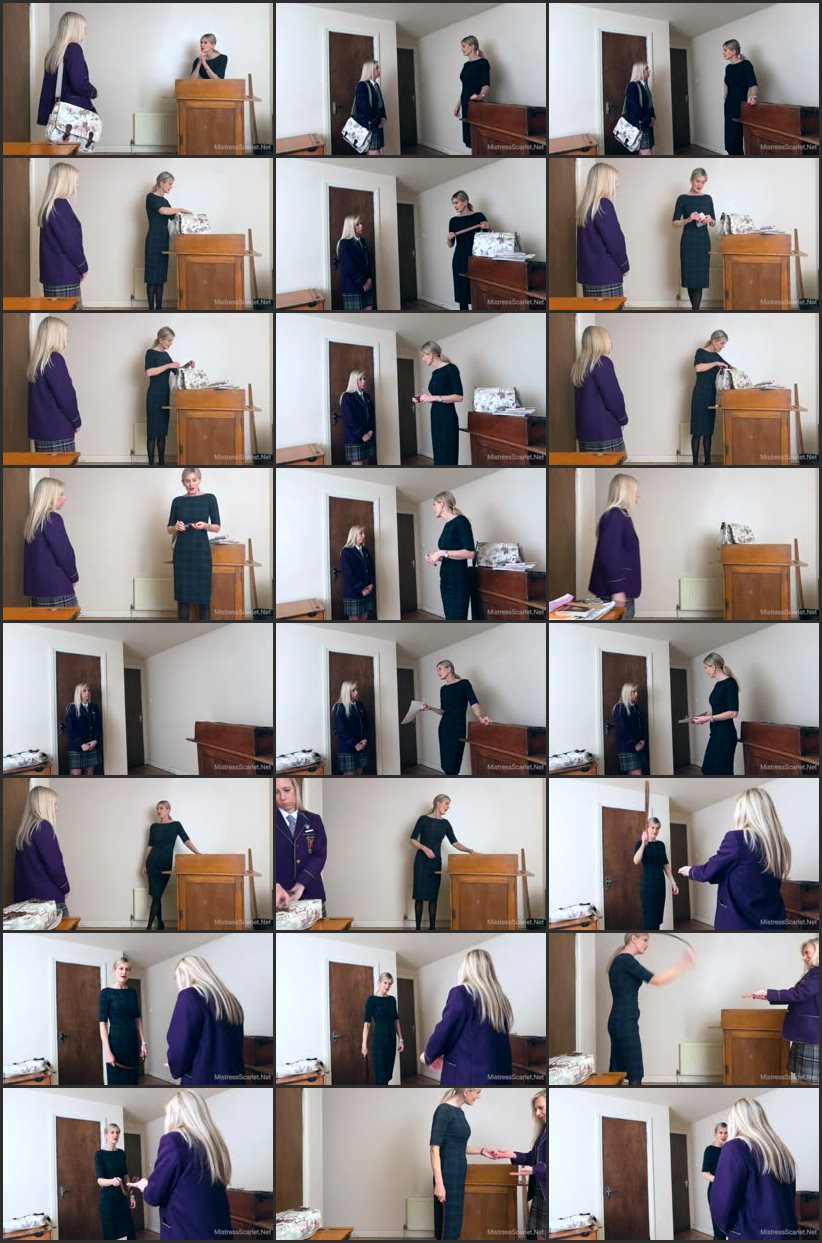 Model:
Miss Scarlet, Alisha Williams
Position:
Implement:
Studio:
Domina Scarlet
Format:
mp4
Duration:
00:12:10
Resolution:
854x480
Size:
446,6 MB
Description:
Miss Scarlet has been informed that Alisha has been selling a copy of the recent maths test, with answers, to the pupils, a crime that Alisha denies.
When Miss Scarlet searches her bag, she comes a locker key and decides to search Alisha's locker. Lo and behold, Miss Scarlet finds a copy of the maths test. Furious she informs Alisha that she will be severely punished for this, and also for possessing a black marker pen, since the girls toilets have recently been covered with graffiti.
The situation is looking a very painful one for Alisha.
Miss Scarlet picks up her
tawse
and tells Alisha to put her hands ou and she brings it hard down onto her outstretched palms. When Alisha makes the mistake of swearing, Miss Scarlet adds penalty strokes. Alisha makes another mistake when she moves her hands, and receives an extra four painful stokes.
This is the first part of Alisha and the Maths Test, there is also Alisha's spanking over Miss Scarlets knee and, finally Alisha's caning.